Grilled Lamb Chops with Rosemary and Garlic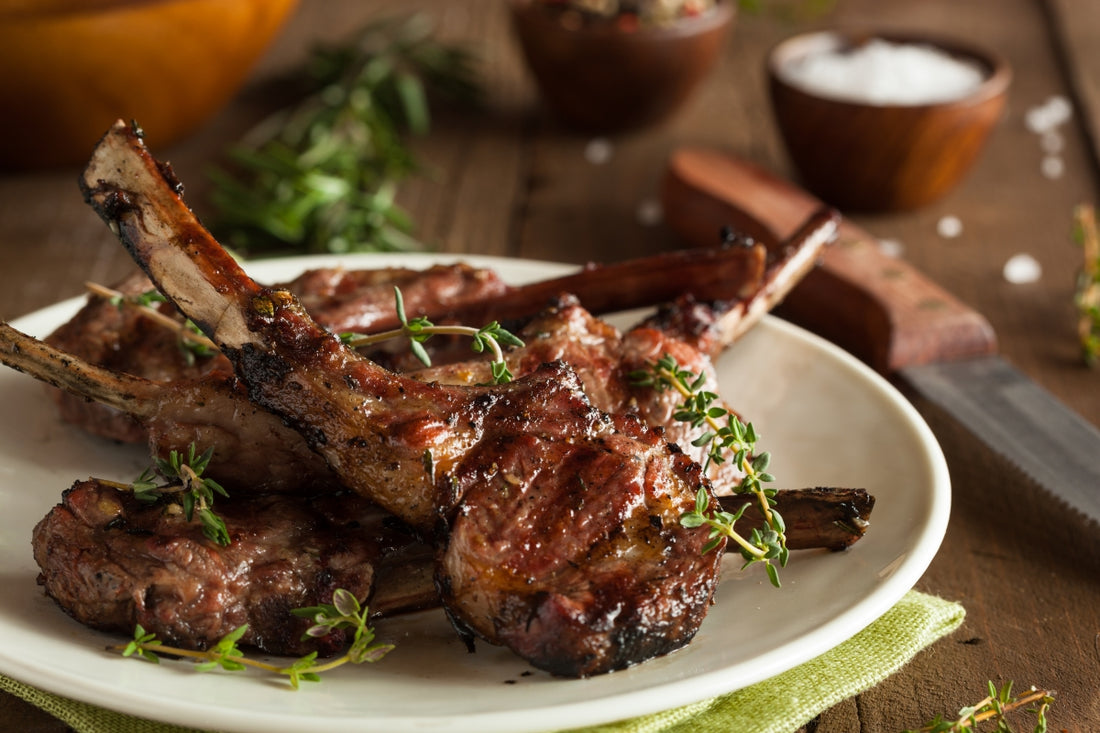 While most of Spain's cuisine is relatively exclusive within its own borders, there are some dishes that are shared with countries all over the world. Grilled lamb is one of those.
People have been grilling meat all over the globe for centuries, and Spain in particular loves the grill. This grilled lamb recipe, which is laced with lots or rosemary, garlic, and mustard, not only appears on the Spanish table but also in Latin American countries like Chile, Uruguay, and Argentina. 
It's classic but spectacular combination of flavors that never seems to fail, and it's made all the better with a little time on the grill. 
How to Prepare Lamb Chops with Rosemary and Garlic
This dish is super easy to prepare and also has big flavor. Lamb chops, which are absurdly tender and slightly gamey, get even more tender and delicious with an intensely aromatic citrus marinade.  
Ingredients
1 lb. lamb chops

2 crushed garlic cloves

1 tablespoon mustard

3 tablespoons fresh rosemary

3 lemons 

Salt

Pepper

Extra-virgin olive oil 
Preparation
Grate and juice one lemon. Mix juice and zest with olive oil, rosemary, salt, pepper, and mustard. 

Place the lamb chops in a large baking dish and pour the marinade over the meat and mix well. Let the lamb marinate for 2 hours in the refrigerator, turning the chops occasionally to help evenly distribute the flavors. 

Fire up the grill and cook the lamb chops over direct, high heat for about 5 minutes on each side, basting them with the marinade as they cook. 
Cut the other two lemons in half and sear them on the grill, cut side down. 
Season the chops with salt and pepper and a squeeze of lemon before serving. ¡Buen provecho!
NOTE: You can also close the lid on the grill and cook the chops with a little bit of steam. Just make sure to keep an eye on them so they don't overcook. 
If you're using an electric griddle, you will need to cook the chops for at least 15 minutes on each side over medium heat. Watch carefully to prevent them from drying out. 
Other ways to enjoy this dish:
Throw all the marinade ingredients into a blender for a smoother consistency that's easier to baste when it comes time to grill. 
Mix things up and drizzle honey into the marinade or a sprinkle in some thyme leaves to complement the rosemary.
Serve the grilled lemons at the table so everyone can add as much lemon as they like. 
Use the lemons to add char-grilled brightness to a big salad, which goes perfectly with the lamb chops.