How to Cook Coquina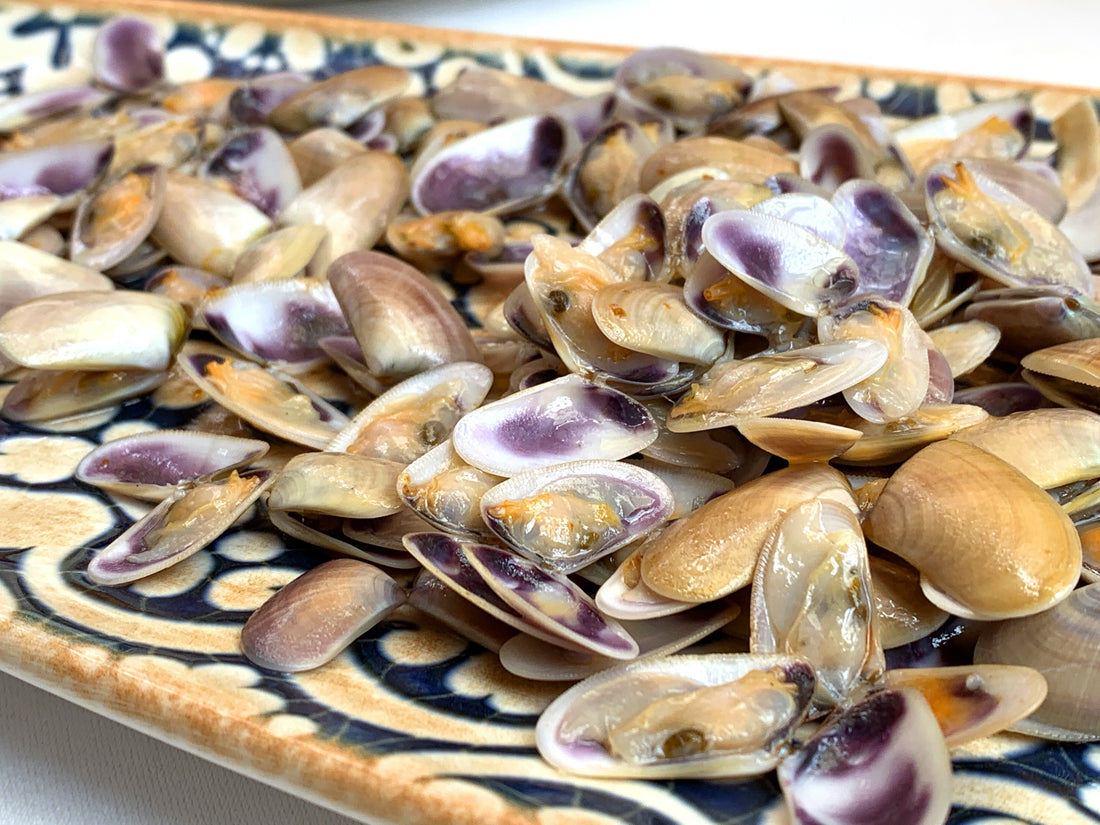 Coquina is also known as Tellina and it is one of the most delicious seafoods you can taste. It is a Mediterranean mollusk that you can prepare in a wide variety of styles: garlic, steamed, marinara... Before discovering how to cook coquina you must learn how to clean it perfectly.
Cleaning the coquina
Coquinas have the peculiarity of being buried in the sand, so the cleaning of these shellfish is essential. Before cooking the coquinas, you should soak them in a container filled with a mixture of sparkling water and salt for one hour; this mixture allows the coquinas to release all the sand. Afterwards, the water should be changed and they should be soaked again for a few more minutes. 
Coquinas in marinara or garlic sauce
This is an easy and quick recipe, as well as very delicious. Coquinas a la Marinera are very traditional in Cadiz and Huelva during the summer; they have a soft texture, with very thin meat, and being small, you can eat them easily, as if they were seeds. 
Ingredients for 3 or 4 people
Half a kilo of coquinas

Four cloves of garlic

100 milliliters of sherry wine

Extra Virgin olive oil

A bunch of parsley

Salt and pepper 

Water.
Preparation
While the coquinas are soaking to remove the sand, finely chop the garlic and fresh parsley. 

Place a drizzle of olive oil in a frying pan over medium heat and when it is hot, add the garlic and parsley. 

When the garlic begins to brown, add the coquinas and increase the heat. The effect of the heat will make the coquinas begin to open. To speed up the process, it is advisable to stir the coquinas. 

Add salt and pepper to taste.

When the coquinas begin to open, add the sherry wine (or any white wine). 

Remove the opened coquinas from the pan and place them in the dish where they will be served.

Continue stirring the coquinas in the pan until most of them are open. Some of the coquinas will not open, so discard them. 

Once you have removed all the coquinas from the heat, add the sauce made with the wine and water released by the coquinas during cooking. 

Decorate with chopped parsley. 
Tips for cooking Coquinas 
Although the preparation of coquinas is easy and quick, you must take into account certain tips, because these seafood lose their peculiar flavor and texture if they are exposed to overcooking. To prepare delicious coquinas that will delight your guests, do the following: 
The cleaning of the coquinas must be rigorous. You can soak them for an hour in sparkling water and salt, but you can also use a little vinegar. It is advisable to remove the water every 30 minutes. 

Keep in mind the amount of wine when preparing the coquinas. Only a splash of wine should be used and it should evaporate during cooking.

If you do not have wine, you can use lemon or lime. This gives them a more natural flavor. 

If you want to garnish the coquinas with more sauce, then it is advisable to add a teaspoon of flour while the garlic and parsley are sautéing.

When the wine evaporates, you can add a splash of water.

For a different flavor, replace the parsley with cilantro.
Properties of coquinas
Coquinas can be served as a starter or as one of many dishes to share at a meal. They can also be served as an accompaniment to other dishes such as rice, pasta and fish soups. They are very easy to eat, as they are small and have a unique flavor. Eating coquinas provides great benefits for the body, as they are low in fat and you will only find 82 calories per hundred grams; in addition, they have essential amino acids for the body, are rich in vitamins B, D and folic acid. Coquinas are rich in minerals such as iron, potassium, selenium and calcium.
Coquinas are not only ideal for any foodie, but they are also good for people with iron deficiency or anemia, for those who want to lose weight and also for those who do sports, as they contain a lot of proteins. 
Choosing the right coquinas
Coquinas can be found frozen, but it is best to buy fresh coquinas. These are traditional in Mediterranean areas, but also in some estuary areas. Buying coquinas is quite easy, as they are usually pre-selected before they reach the public; coquinas with broken shells are discarded immediately. When buying coquinas, check that the shells are not broken and that their size is adequate. A coquina should measure between three and four centimeters.