How to Cook NY Strip Steak in the Oven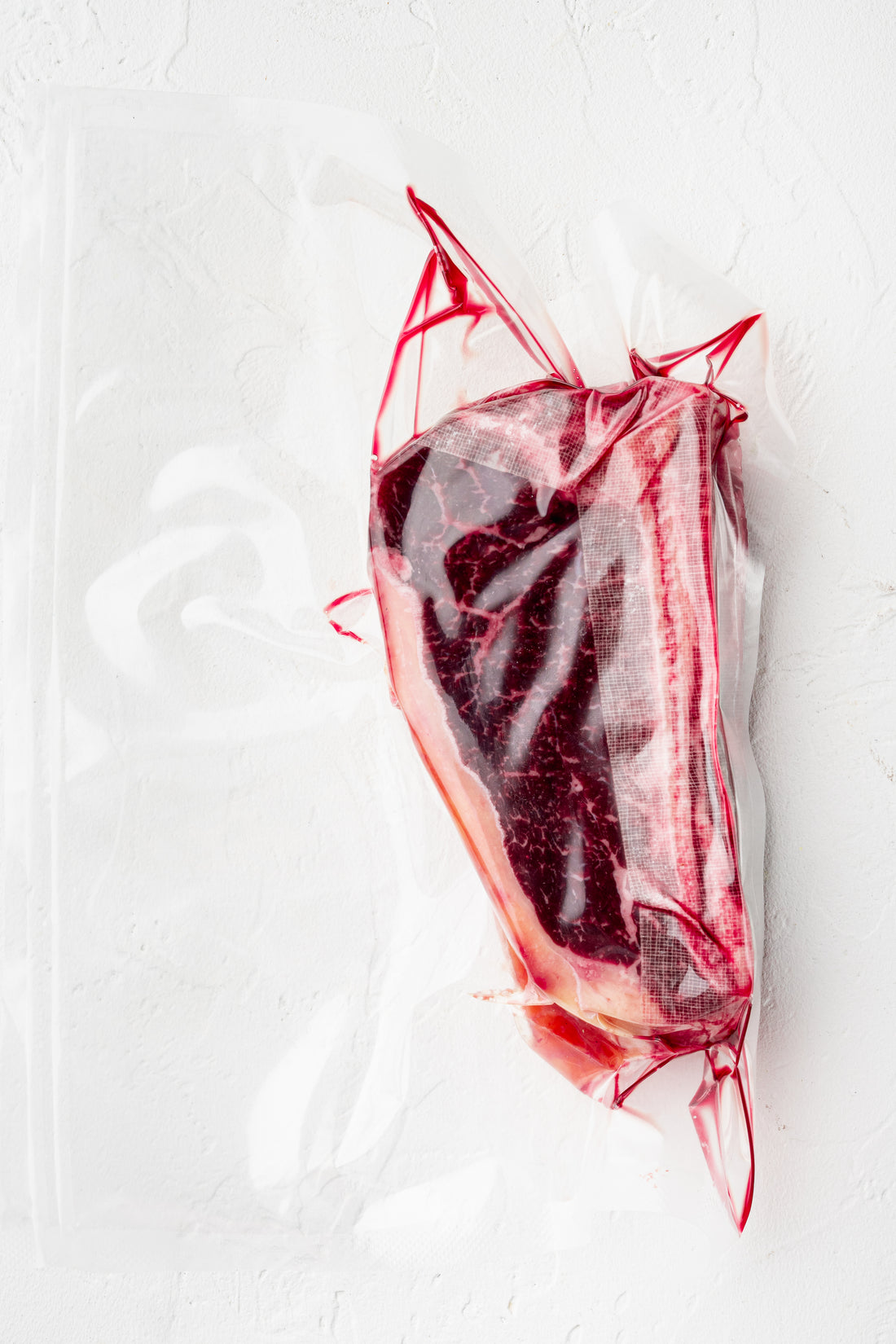 If you've got a NY strip steak chilling in your fridge and you're wondering how to get the most out of tossing it in the oven, look no further. This article will go over everything you need to know about cooking NY strip steak in the oven.
You can serve this tasty and simple dish with many different sides and season it however you like. It's all up to you and your tastes.
What is NY Beef Loin Strip Steak?
This is a quite common and beloved cut of steak which is known by many names: New York strip steak, ambassador steak, strip loin steak, Omaha strip, etc. "New York strip" is the most common, and is the name you'll be the most likely to recognize. That name stuck because this cut originated in New York city's steakhouses.
NY strip is from the loin primal, which is home to all the most succulent and tender cuts of beef - including the filet mignon. It's most often served boneless, but you can sometimes find it with bone-in as well. 
The flavor and texture are top notch with this cut. The flavor is intense and beefy, and though it's tender it's not too soft. It gives a solid bite and a great chew. The marbling gives this cut all types of favors as well, adding significantly to the steak's bold flavor.
How to Store NY Strip Steak Beef Loin
Fresh Steak
If you've bought your steak from a local supermarket, the chances are it'll be vacuum sealed in a plastic air-tight package. A cryovac package will keep your steak fresh for a few days in the fridge.
Fresh steak from a butcher just needs to be loosely wrapped in the original packaging before putting it in the fridge. This will stop the meat from drying out, which is key in preserving the quality of the meat. Don't use plastic bags or wraps to repackage meat you've already opened and plan to refrigerate. 
Leftovers
Leftovers can be placed in a sealable container or covered with plastic wrap on a plate in the fridge. They can't be stored for longer than 2 days or so. Longer than that and you run the risk of exposing yourself to food spoilage and harmful bacteria.
What to Serve With NY Strip Steak
There's almost nothing that doesn't pair well with steak, but just to make your choice a little easier here's a list of common things served with NY strip:
Grilled parmesan asparagus

Grilled garlic brussels sprouts

Arugula and onion salad, with walnut salsa

Kimchi fried rice

Roasted mushrooms

Garlic mashed potatoes

Roasted potato wedges

Potato salad

Roasted broccoli 

Baked mac n cheese 

Roasted veggie mix

Steak fries
As you can see, there's a lot of options for your sides. There's even more than this, too. Just pick something light and with lots of greens and colors.
How to Cook Beef Loin NY Strip Steak in the Oven
Cooking NY strip steak in the oven is one of the best ways to do it. It'll give you an end product that's juicy, tender and absolutely packed to bursting with flavor. 
Prepping the Steak
The first thing you'll want to do is take your steak out of the fridge and let it reach room temperature. Pat it dry with some paper towels, give it a quick massage with olive oil, and let it rest.
Seasoning 
This is the fun part that helps add a little extra kick to the bold flavor of your NY strip steak. 
Add your chosen herbs, dry rub, and/or marinade. 
Sear
While you're not going to be cooking the steaks all the way through in a pan, it's a good idea to still brown the outsides before popping them into the oven. You're not going to absolutely ruin your steaks by skipping this step but it'll knock off some minutes from the overall cooking time.
If you're after a medium rare steak, you'll need to sear for 2 minutes on each side. It's ideal to use cast iron for this, but if you don't have one, a nonstick pan will do fine.
Cooking
Preheat your oven to 400F

Place your steak on an oven-safe baking dish

Cook for 5-7 minutes if you're wanting medium rare

For rare, you barely even have to put it into the oven - 2-4 minutes is plenty. Well done will see 12-15 minutes.
Final Thoughts
All in all, cooking NY strip steak in the oven is a very simple and easy process. Even if you choose to skip the pan searing step, this is a quick way to get some delicious and tender steaks on the dinner table.