How to Grill Pork Belly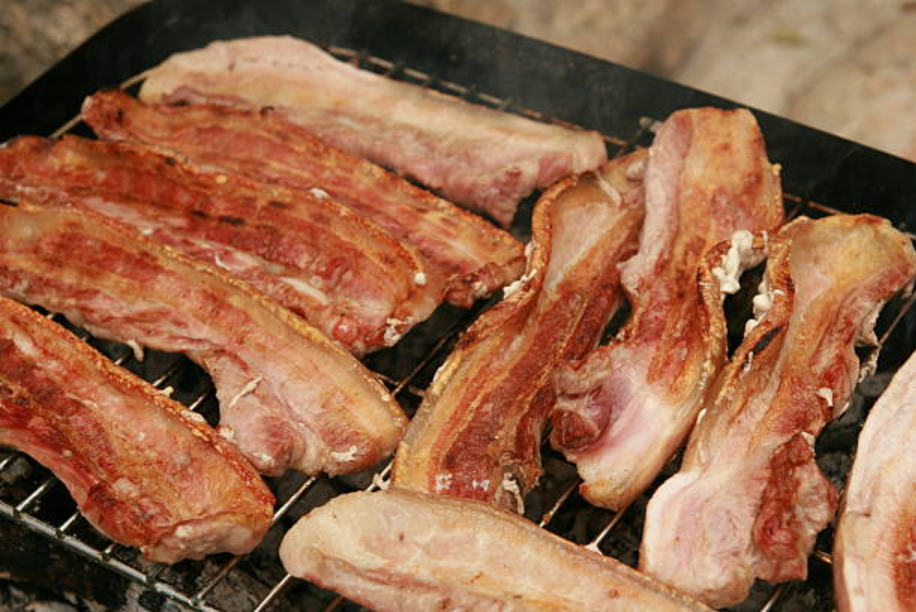 What is pork belly? How should you cook it? Is bacon the same as pork belly? We're answering your questions about pork belly and giving you an epic recipe for an easy grilled version: the star of your summer backyard barbecue. 
The Difference Between Bacon and Pork Belly 

One common question is whether bacon and pork belly are the same. The answer is yes and no.
Ibérico pork belly cut comes from the Ibérico pig's belly muscles and includes the skin. Bacon also comes from this cut...it comes from the pork belly. Bacon is simply a way of preparing pork belly. Pork belly is the raw version, bacon is the cured and smoked version.  
The flavor of pork belly is complex. The thick layers of fat and lean meat provide a superb, mouthwatering composition and the skin gets crispy when cooked properly. That's why pork belly works perfectly for grilling, slow-cooking, frying, and smoking (AKA bacon). 
Because bacon is cured and smoked, it has a sweet and smoky flavor that works best when crisped up in a pan. Pork belly, on the other hand, is raw. Which means a little time over the flames of a grill does wonders for the juicy meat. 
Recipe for Grilled Pork Belly 
Give yourself an hour to let the pork belly marinate before grilling. Once grilled and cooked, the belly can be served whole or cut into small, individual bites for appetizers or other dishes of your choosing.
Grilled Pork Belly Ingredients
Grilled Pork Belly Preparation 
Mix together salt, pepper, garlic powder, lemon juice, and rosemary in a large bowl. Place the pork belly filets in the bowl and mix well. 
Let the pork belly marinate in the bowl on the counter for 1 hour. 

Preheat the grill.

Once the coals are hot, place the bacon over an area with indirect heat.

Cook until golden brown and flip. 

Once golden brown on both sides, move the pork belly closer the direct heat and cook until the meat is browned and crispy. Watch carefully so it does not burn.

Remove the pork belly from the grill and serve. ¡Buen provecho! 
What to Serve with Grilled Pork Belly 
Grilled pork belly is versatile and can be served with all sorts of sides and flavors, and added to a number of recipes. Try out a few of these:
Fresh or grilled lemon slices
Mango salsa 
Sweet n' sour sauce
Fluffy rice and paella 
Pasta 
Vegetable stir fry 
Sandwich with mayo, lettuce, tomato, onion, and cheese 
Tacos with pickled onions 
Wilted greens and garlic 
Roasted, boiled, or mashed potatoes
Quesadillas 
Ramen noodles 
Burgers
Scrambled eggs