How to Cook Ibérico Secreto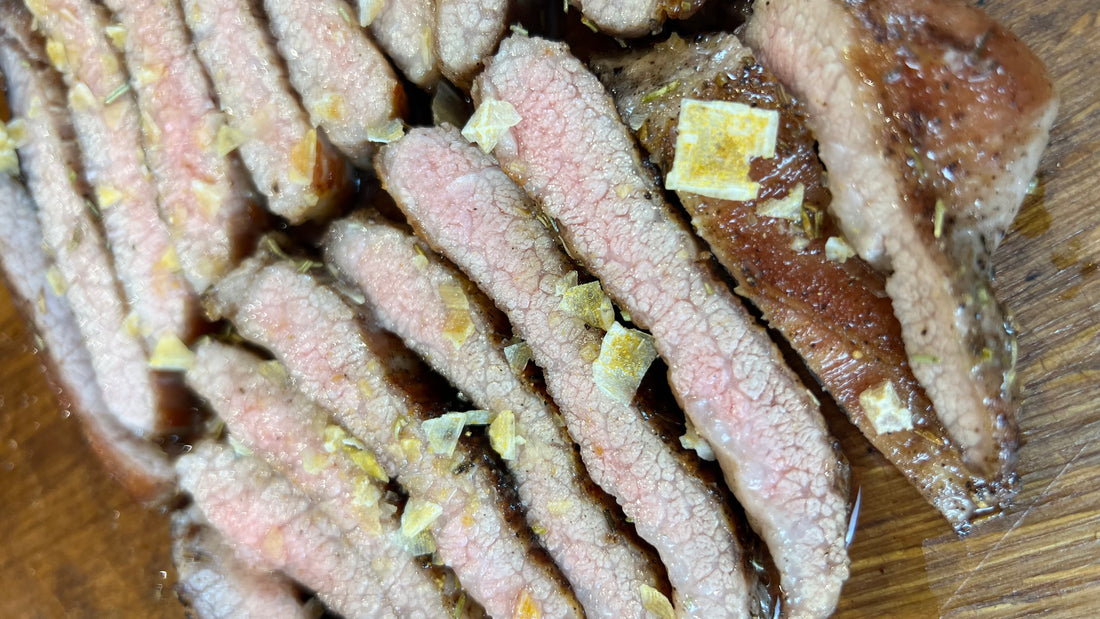 The Ibérico Secreto is one of the most popular and delicious cuts of Iberian pork in the world. Other than its remarkable flavor, the best thing about Secreto is that it's super easy prepare! You won't need much time, skill, or seasoning to get a restaurant-worthy dish that will wow your friends and family.
Learn more about how to cook Ibérico Secreto and the secrets of this mouthwatering cut. 
What is Ibérico Secreto? 
Practically unknown until a decade ago, Secreto has gained particular prominence in recent years and is now a crowd favorite in Spain. 
Secreto is now somewhat of an exclusive cut because only two can be extracted from each Iberian pig. Hidden amongst layers of fat and muscle, the Secreto (which means "secret in Spanish) was only eaten by Spanish butchers who would save this secret cut for themselves. Now the word is out and people are crazy for this ultra-soft and juicy steak with buttery flavors and textures. Secreto has the perfect balance between nutty intramuscular fat and lean meat, which lends to an incredible consistency. It practically melts in your mouth. 
How to Cook Ibérico Secreto 
Read up on our expert tips for cooking Ibérico Secreto: 
Bring the Meat Up to Room Temperature
All cuts of meat need to be at room temperature before cooking. It is essential that you remove the pork from the refrigerator a couple of hours before cooking and also take it out of its packaging. Why? When every part of the pork is at the exact same temperature, it will cook evenly and maintain its juiciness.  
Season Lightly 
Thanks to the big flavors of Ibérico, you won't need many ingredients or elaborate seasonings and sauces to enjoy Secreto—it already has everything it needs to shine on its own. A sprinkling of salt will do the trick. The simpler the preparation the better. 
Cook Over High Heat and Without Oil
The Iberian Secreto releases some of its intramuscular fat as it cooks, meaning you won't have to grease the pan. Instead, heat up a sauté pan or grill over high heat and cook the Secreto as such. 
Cook Quickly
When cooked over high heat, Secreto only needs a few minutes on each side to reach the ideal internal temperature of 145ºF. You want it browned and crispy on the outside and tender and juicy on the inside. 
Wait to Add Salt
This cut of Iberico needs only a pinch of coarse salt, but it's important to add it at the right moment. If you salt while it's cooking, the salt may absorb the moisture from the meat, causing the Secreto to lose some its juices. Instead, sprinkle a little of flaky finishing salt on the cut after you remove it from the heat.  
Cut Against the Grain 
Look for the muscle fibers in the meat and cut perpendicularly across them, or against the grain. This helps the meat retain its juiciness.