How to prepare grilled monkfish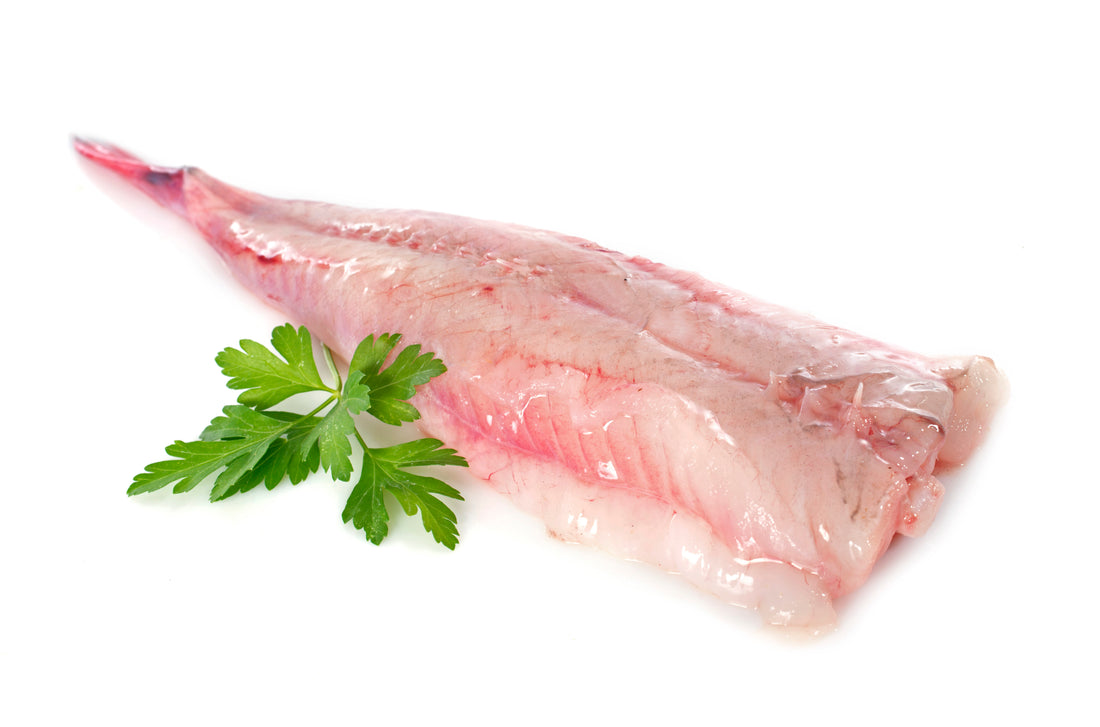 Although the appearance of monkfish is not the most attractive and, in fact, it may frighten children, it is a delicious fish, with very soft flesh and a unique flavour. Monkfish has many health benefits and is also very versatile to prepare.
How to cook grilled monkfish
Monkfish is a very versatile fish that can be prepared in a wide variety of recipes. You can find it baked, boiled, or even in salpicón. It is a fish that is characterised by being low in calories, which makes it ideal for people who are on a diet or who are looking to take care of their health. But, the best thing about monkfish is its flavour, which is outstanding!
Monkfish is not just another fish, really, when you taste it, you will notice an unbeatable flavour and texture. But, this is only one of the good things about monkfish. The fact is that monkfish can be used for everything. If you get a whole monkfish, you can cut it into pieces and use the head and tail to prepare a fish stock; the stock is stored and can be used in countless recipes.
A very easy way to prepare monkfish is grilled. Grilled monkfish is not only quick and easy to prepare (it will be ready in 15 minutes), but it is also a very healthy recipe.
Grilled monkfish recipe
Ingredients
Sliced monkfish. Each diner is served two slices. Eight slices can be taken from a whole monkfish weighing just over a kilo.
Two sprigs of thyme.
Two sprigs of rosemary.
Half a kilo of potatoes for boiling or roasting (Galician potatoes).
Two cloves of garlic.
Half a teaspoon of freshly ground black pepper.
Coarse salt to taste.
Provencal herbs.
50 millilitres of extra virgin olive oil.
Maldon or flaked salt.
Preparation
The first thing to do is to clean the monkfish thoroughly. You can do this at home or ask the fishmonger to do it for you. But ask them not to throw away the head, as you can use it to make a delicious fish stock for other recipes. Remove the guts from the monkfish so that it is completely clean, as well as the webs that stick to the flesh.
Cut the tail of the monkfish into slices. It is advisable that they have more or less the same thickness.
Monkfish is a fish that releases a lot of water, even when you are handling it to cut it. Use kitchen paper to remove any remaining moisture.
Peel the potatoes and cut them into quarters. The potatoes are optional, but they are a good way to accompany monkfish. You can bake them, as in this recipe, or boil them; or leave them out and accompany the monkfish with a salad or rice.
Peel two cloves of garlic and use a pestle and mortar to crush them; you can also use the blade of a knife.
Lightly grease an ovenproof dish with oil. If you don't use an ovenproof dish, you can place the potatoes directly on the baking tray, but always with a little oil so that the potatoes don't stick.
Place the potatoes and drizzle a little olive oil on top. Season with salt and pepper and add the Provencal herbs.
Place in the oven, preheated to 200ºC.
When you put the potatoes in, reduce the temperature to 180ºC.
Leave to cook for 15-20 minutes.
Be careful, as the potatoes tend to release water during cooking, so it is advisable to use an ovenproof dish of a certain depth.
After 15 minutes, remove them to check if they are cooked or if they still need a few more minutes. Check by inserting a toothpick – if the potatoes are soft, they are ready. Be careful, as they should not fall apart easily, just be soft.
Remove from the oven and leave to rest. Cover them with aluminium foil to keep them warm.
While the potatoes are in the oven, season the monkfish with salt and pepper.
Add olive oil to a frying pan or griddle. If using a griddle, grease it with kitchen paper.
When the oil is very hot, add the monkfish.
Sprinkle with finely chopped thyme.
Brown the fish so that the skin is sealed.
Two minutes on each side is enough.
Turn the fish over. Be careful, although it is unusual for it to break, you should handle it carefully not only to prevent it from falling apart but also to avoid burning yourself.
When turning the fish, add the rosemary.
Cover the pan.
Turn off the heat.
Let the fish rest for one minute.
Remove and serve on a plate.
To plate: Place two slices of monkfish on each plate and, on top, the potatoes cut into small pieces; then pour the sauce that the potatoes may release, as well as the sauce from the frying pan where you cooked the monkfish.
Sprinkle Maldon salt on top and, if there is any leftover, garnish with a sprig of rosemary, parsley or any other sprig.