Longaniza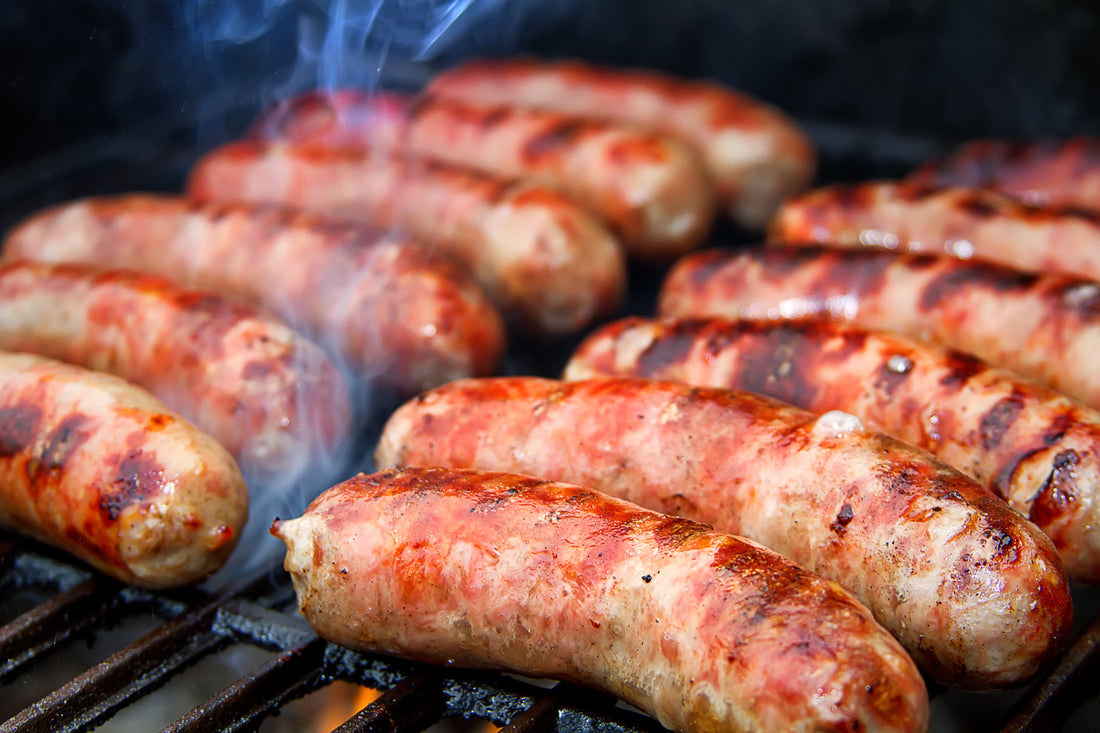 One of Spain's favorite sausages is longaniza, made with pork meat and spices. Longaniza can be prepared in different ways, as it is so versatile that it adapts to any recipe. Surprise your guests with this exquisite delicacy!
Curiosities about longaniza
Pork sausage includes minced pork meat seasoned with spices. It is characterized by its elongated and narrow shape, which is why it is often confused with chorizo, but it is not the same sausage! In some parts of Spain, as in Zamora, longaniza is known as choriza or vuelta.
It is a type of sausage that, although it can be eaten raw (after a curing process), is also possible to fry, bake and cook to adapt it to different recipes. When the longaniza is fresh, it must be cooked. In Spain, there are five different types of longaniza (Aragón, Cataluña, Navarra, Valencia, and Avilés). They have an exquisite flavor, and although they are very similar, you will notice that they are somewhat different.
Recipes with longaniza sausage
Dare to include longaniza sausage in your diet! It is a delicacy that will delight the most demanding palates and you can prepare it differently. In tacos, in the purest Mexican style, or baked in the oven. Longaniza is very versatile.
Tacos of scrambled longaniza sausage with potatoes
One of the longaniza recipes that comes to us from Mexico is longaniza in tacos with egg and potatoes. We guarantee that its flavor is unique, and once you try it, you won't stop wanting to make it at home.
Ingredients
Two sausages.

Four eggs.

Two potatoes.

Extra virgin olive oil.

Coarse salt.

Corn or flour tortillas.

Cheese (optional).
Elaboration
The first thing to do is to cook the potatoes. To do this, peel and wash the potatoes and place them on the fire for 20-30 minutes; until they potato is soft.

Remove them from the fire and let them cool.

If you have the sausage in the refrigerator, take it out in advance to handle it more easily.

Cut the sausage into cubes or taquitos.

Cut the potatoes into cubes.

Put the sausage in a frying pan with a drizzle of extra virgin olive oil and stir to cook.

Add the potatoes and stir well, so they are impregnated with the flavor of the sausage.

After a few minutes, add the egg, previously beaten.

Stir and add a pinch of salt. Be careful! The sausage is already salty.

When the egg is done, could you remove it?

Heat the corn or flour tortillas in the microwave, frying pan, or skillet.

Pour the scrambled eggs into the tortillas and roll them up.
This is a very filling recipe, even more so if you accompany it with excellent homemade guacamole. On the other hand, for cheese lovers, then nothing like adding mozzarella cheese, a feast for the senses! To do this, turn off the heat, add the mozzarella cheese, and stir.
French omelet with sausage
Sausage is a sausage that goes great with eggs. In addition to the scrambled eggs we have suggested, you can also prepare them in a French or potato omelet.
For an omelet with sausage, you will need the following:
One sausage.

Two eggs.

A splash of whole milk.

Salt and freshly ground black pepper.

Extra virgin olive oil.
Elaboration
First of all, cut the sausage into small cubes.

Beat the eggs and season with salt and pepper.

Add a splash of whole milk to the eggs and stir.

Heat oil in a frying pan so the liquid covers the utensil's surface.

When it is hot, pour in the egg, and add the sausage when it begins to set.

It is not necessary to turn it over. Remove from the heat and, with the help of a spatula, place the omelet on a plate and roll it up. It is ready to eat!
As an alternative to this delicious French omelet with sausage, we must tell you that you can fill it with whatever you like. A French omelet can be accompanied and linked with cheese, onion, tomato, and peppers. It is a delight!
Longaniza baked in the oven
is a recipe that will take you a little more time but with excellent results.
Ingredients
One

longaniza

sausage.

One red bell pepper.

One green bell pepper.

Three potatoes.

One onion.

200 milliliters of white wine.

Four cloves of garlic.

Extra virgin olive oil.

Salt and freshly ground black pepper.
Elaboration
Preheat the oven to 180º C.

Meanwhile, wash and cut the vegetables into julienne strips.

Wash and peel the potatoes into thin slices about the same thickness.

Pour a drizzle of extra virgin olive oil into a baking dish and place the vegetables. Start by placing a layer of potatoes and then distribute the onion and peppers. Also, remember the garlic cloves, but without peeling them.

Season with salt and pepper.

Place the sausage on top and sprinkle it with a glass of wine.

Put the tray in the oven and cook for 30 to 40 minutes.

Halfway through cooking, turn the sausage over. Be careful in this step. Use tongs to do it, and do not chop the meat.

If after the cooking time, the vegetables are still not as you like them, remove the sausage and continue cooking.