Minced meat, how to make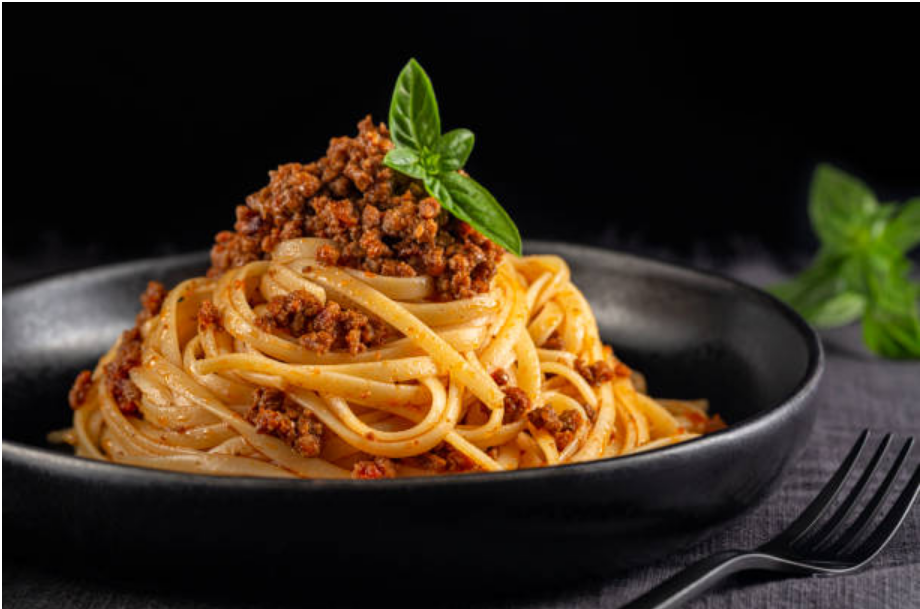 Minced meat, also called ground meat in some countries, is one of the most widely consumed types. Do you know how it is made? What recipes can you make with it? Is it possible to make it at home? We'll tell you all about it!
What is minced meat, and how is it made?
Minced meat is a type of meat that is used for the preparation of various recipes. It is characterized by the fact that the meat is finely minced in a particular food processor; from minced meat, you can make anything from hamburgers to delicious lasagna bolognese.
You may want to know if you can make minced meat at home. Yes, it is possible, but you need a food processor that includes this function; otherwise, it is not possible to make it by cutting it finely with a knife or passing it through a blender, for example.
The best thing to do is to choose the piece you want and ask the butcher to chop it. The butcher's shop has an exceptional grinder for this task. The meat you buy already minced in the supermarket has already passed through the hero and a unique process that verifies that the meat is not damaged.
Mincing meat is very easy if you have a special grinder. All you need is fresh, boneless beef or pork, passed through the grinder that, with its blades, grinds and minces the meat.
If you mince meat at home, you must follow all the relevant hygiene measures; otherwise, the meat could become contaminated. Did you know that even leaving the meat on the kitchen counter and passing it through the miner exposes it to bacteria? That is why the most reliable thing is to take it to the butcher so they can do the process themselves!
What can you cook with ground beef?
Nowadays, you can find ground beef of different types in the butcher's shop. There is beef, but also pork and a mixture of these two. You can even find chicken or turkey meat! And what recipes can you prepare?
Learn how to make delicious hamburgers.
One of the most common uses of ground beef is hamburgers. This is a meal that everyone likes and is very easy to make, so here's how to make it!
Ingredients
One kilo of ground beef pork or mixed.

Bread crumbs.

Two eggs.

One onion.

Fresh parsley.

Garlic powder.

Salt and freshly ground black pepper.
Elaboration
The first thing to do is to mix all the ingredients in a large enough bowl.

Then, take some meat, form it into small balls, and flatten it into a hamburger.

Prepare in the oven or on the frying pan or grill!
Meatballs
Meatballs are another recipe you can make with ground beef, and you need the same ingredients as to make a hamburger, plus some flour. Once the balls are completely formed, you should fry them in a pan with oil instead of giving them the shape of a hamburger.
You can stuff the meatballs with ham and cheese for a special touch. It will be a delight! The meatballs can be eaten alone with a side of rice, but it is also possible to make them with tomato sauce.
In this case, you should fry the meatballs and then add them to the boiling tomato sauce to take on the sauce's flavor.
Spaghetti Bolognese
Ingredients
300 grams of veal minced meat.

400 grams of spaghetti.

One carrot.

One onion.

100 milliliters of white wine.

200 grams of fried tomato or tomato sauce.

50 milliliters of milk.

Oregano.

Basil.

Extra virgin olive oil.

Salt and freshly ground black pepper.
Elaboration
Start by preparing the homemade bolognese sauce: finely chop the onion; peel and finely chop the carrot.

Pour a drizzle of olive oil into a wok and, when hot, add the onion and carrot. Season with salt and pepper.

Cook for 10 minutes at low temperature.

Add the minced meat and mix it with the carrot and onion.

Season with salt and pepper, and add a little oregano.

When the meat begins to color, turn up the heat and add a little white wine.

Let the alcohol evaporate.

Reduce the heat and add the tomato sauce and the milk.

Mix and let it cook for 20 minutes.

While making the Bolognese sauce, prepare the pasta: bring salted water to a boil and add the pasta when it boils.

When the pasta is al dente, drain the water.

To make it like the real Italians, add the spaghetti to the pan with the bolognese mixture. It's ready!