Pig's trotters Madrileña Style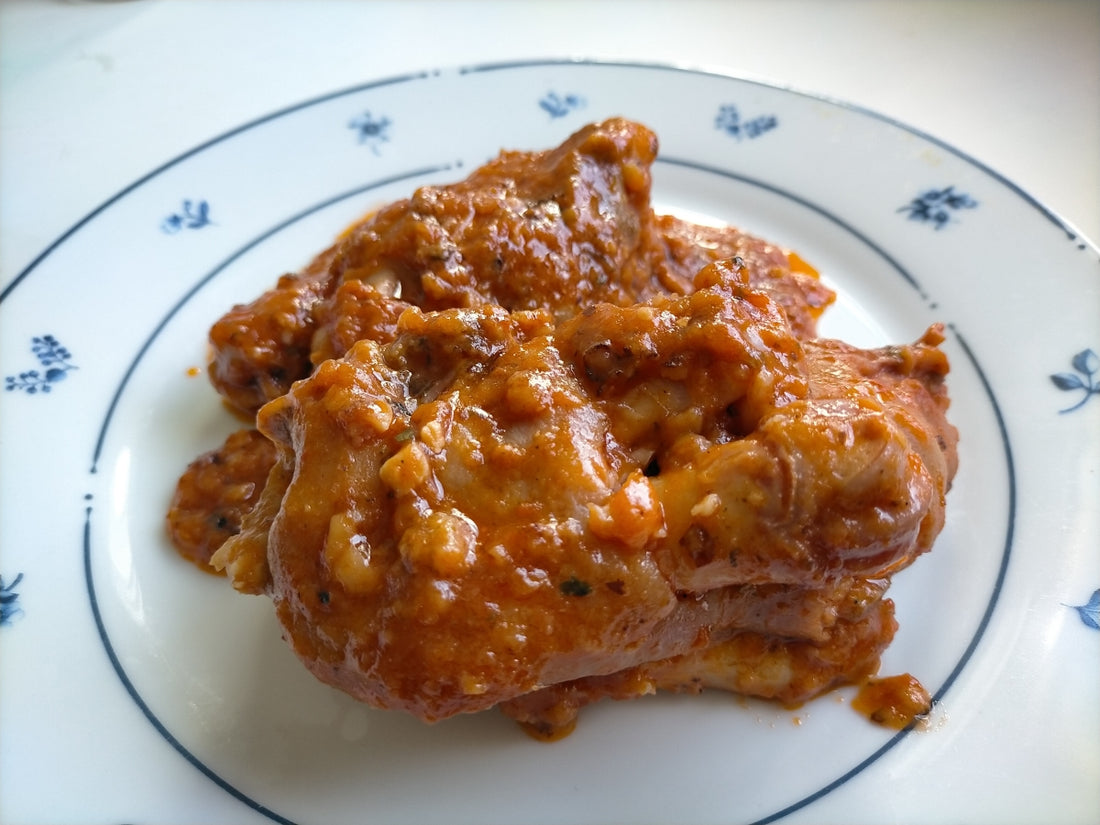 If you like pig's trotters, you are in luck because today we bring you a delicious and easy-to-make recipe: pig's trotters madrileña style. This dish is a classic of Spanish cuisine, which dates back to the times of the Hapsburg court when cooks used all parts of the pig to feed the nobles and commoners.
Pig's trotters were a commonly consumed animal because of their low price and high collagen content, giving it a gelatinous texture and intense flavor. In addition, it was considered to have healing properties for joints and skin. The dish in question consists of cooking pork extremities with vegetables and spices and is usually served as a tapa or second course, accompanied by bread to dip in the sauce.
This food is a good source of protein, collagen, iron, and calcium and has a unique flavor and texture that will please the most demanding palates. Do you want to know how to make them? Read on and discover step by step this traditional recipe and the benefits it brings to your health.
Ingredients
The ingredients needed for 4 people are as follows:
4 pork trotters cut in halves

2 onions

4 cloves of garlic

2 carrots

2 bay leaves

1 sprig of thyme

1 sprig of rosemary

Salt and pepper to taste

Extra virgin olive oil

2 tablespoons flour

1 glass of white wine

Meat broth or water

Chopped parsley for garnish
Preparation
The steps to follow for the elaboration are very simple and are presented below:
First, wash the pig's trotters well, remove any hair they may have, and then rinse them in cold water. Then, put them in a saucepan with water and salt and cook them for an hour and a half or two hours until they are soft. You can also use a pressure cooker and reduce the cooking time to about 40 minutes.

While the trotters cook, peel and chop the onions, garlic, and carrots. Heat a little olive oil in a large skillet and fry the vegetables over medium-low heat until soft and golden brown. Add flour and mix well so it toasts a little and does not form lumps.

Then, add the white wine and let the alcohol evaporate. Then add the bay leaves, thyme, rosemary, salt, and pepper to taste, and add the water or beef broth. Cook over low heat for about 15 minutes, until the sauce thickens slightly.

Drain the pig's trotters and add them to the pan with the sauce. Mix well to absorb the spices, then cook all the ingredients for another 10 minutes until the meat falls off the bone.

Serve the pork trotters hot, sprinkled with chopped parsley.

You can eat them with french fries, mashed potatoes, or sautéed vegetables. You can also opt for lighter side dishes like green salad, white rice, or green beans. The important thing is to choose a side dish that you like, and that complements the flavor of the trotters. Enjoy!
Benefits
Pig's trotters are very nutritious and healthy as long as they are consumed in moderation and as part of a balanced diet. Among its advantages are the following:
They are rich in proteins of high biological value, which contribute to the maintenance and repair of muscle tissue.

They are an excellent source of collagen, a substance that forms part of the connective tissue and helps maintain the elasticity and firmness of the skin, joints, bones, cartilage, and tendons.

They provide iron, a mineral necessary for the formation of hemoglobin, which helps transport oxygen in the blood and prevent anemia.

They contain calcium, another essential mineral for healthy bones and teeth, as well as for nerve transmission and muscle contraction.

They are low in saturated fat and cholesterol as long as the skin and visible fat are removed before cooking. In addition, they also contain monounsaturated and polyunsaturated fatty acids, which help reduce the risk of cardiovascular disease.

They are economical and versatile because they can be prepared in many different ways with different sauces and garnishes.
The preparation of this dish is simple but tasty. Its gelatinous texture and intense flavor make it a unique and delicious dish that can be enjoyed as a tapa or a second course. The result is a sample of the richness and diversity of Spanish cuisine, which adapts to the tastes and needs of each time and region.