Quality Spanish Meat: How to Choose the Best Choice in the Marketplace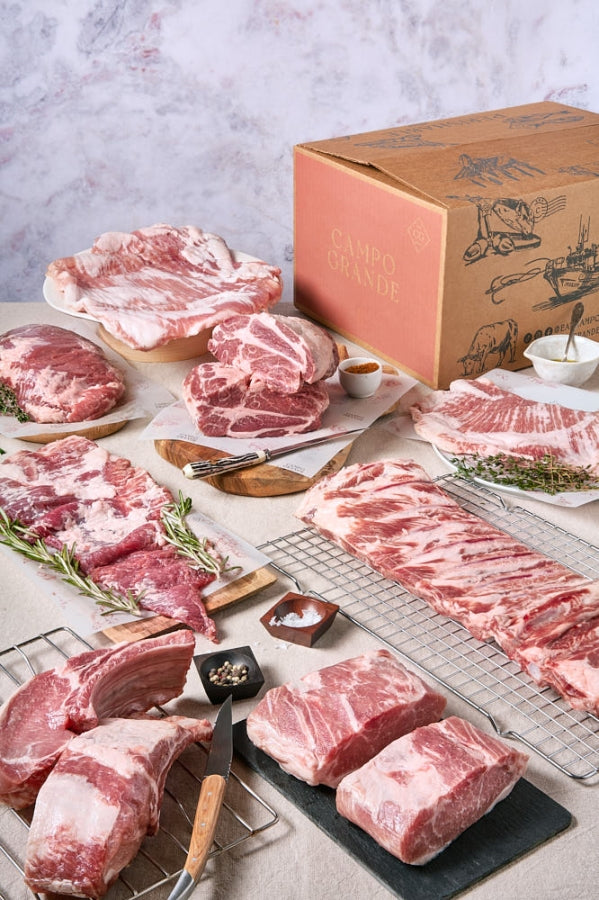 To prepare a delicious lunch you need more than just desire, creativity, talent and time. The most important thing in the kitchen is the quality of each of the ingredients you need, because no matter how much a meat is seasoned, if it does not have the right quality it will be impossible to get the result you really want.
However, the problem lies in the fact that it is becoming increasingly difficult to identify the different types of meat and their quality. There are too many labels, too many choices and too little time to study the meat you buy. Most people just pick up a tray of meat and take it home, without stopping to think about their purchase beyond its superficial appearance.
Even those who buy meat directly from a butcher can suffer from buying bad meat, since there are butchers who take advantage of the unwary to give them low quality meat or who simply do not know how to cut the steaks correctly and end up giving a product that leaves much to be desired.
But if you don't know how to identify meat yourself, how can you be sure you're getting the right meat to cook? Here are some tips on how to always buy the best meat possible.
Trust your eyes
You don't have to be a butcher to be able to use your eyes to identify certain characteristics that differentiate good meat from bad. So never be afraid to use your eyes.
The first factor you need to notice is the amount of blood on the trays or in the butcher shop. Excess blood indicates that the meat is not in optimal condition.
The second factor is color, as darker meat identifies an older animal, since this means that the muscles have worked harder.
Finally, look at the marbling of the meat, as these white streaks are the intramuscular fat. All lamb, pork and beef should have these fat streaks.
Taking all this into account, if you notice that the meat has a bright color, has good fat streaks and does not have too much blood, then you are looking at a piece with a good texture, flavor and great juiciness.
Use your nose
Don't be embarrassed to bring the piece to your nose to smell it! Raw meat should not have a marked odor, no matter what species it is. 
If you smell a very strong or strange aroma, this means that the meat is damaged or about to be damaged. In case the meat has a light aroma when raw but when cooked it will have an intense smell, you will know that you will be eating meat from an old animal.
Touch the meat
Squeeze the plastic wrap on the trays a little or touch the meat offered by the butcher. Make sure that the piece you will buy yields to pressure, because if it is hard, it is a poor quality meat. Likewise, if it is extra soft, it is also a poor quality meat.
Try to buy directly from a butcher
Having a butcher you trust is very important, as he will be able to recognize what cuts you like and you will be able to recognize the type of meat the place usually sells. Also, butchers usually offer better cuts and help their regular customers and this is always a good thing.
Check all labels
If it is within your means, do not miss the opportunity to buy organic meat, as this is the result of animals that have been raised in the best possible way. This makes the meat much healthier and also much tastier.
If you do not want organic meat, you should still check the labels because many of them will give you important information about the animal you are consuming. Take into account its origin, the age of the animal, etc.
Try several cuts and choose the best one
Not all cuts are good for the same things. If you will eat steak, buy a rump. If you want a quality barbecue, buy sirloin or tenderloin. If you want to make a soup, try the animal's tail, etc.
If you don't know very well what the types of meat cuts are and what they are for, don't be afraid to ask your butcher and try new things. This is the only way to find out which meat you like best and in which way it is easiest to prepare.
If you do not trust the butcher, never order minced meat without specifying which cut you want, since it is more difficult to check the quality of the meat in this situation, many take advantage of selling meat that is not good.
If you follow these tips on your next visit to the butcher's shop, you will surely be able to obtain the best quality products to prepare all your recipes without any problem.