Spanish Meat and its Types: From Ternasco to Kobe Beef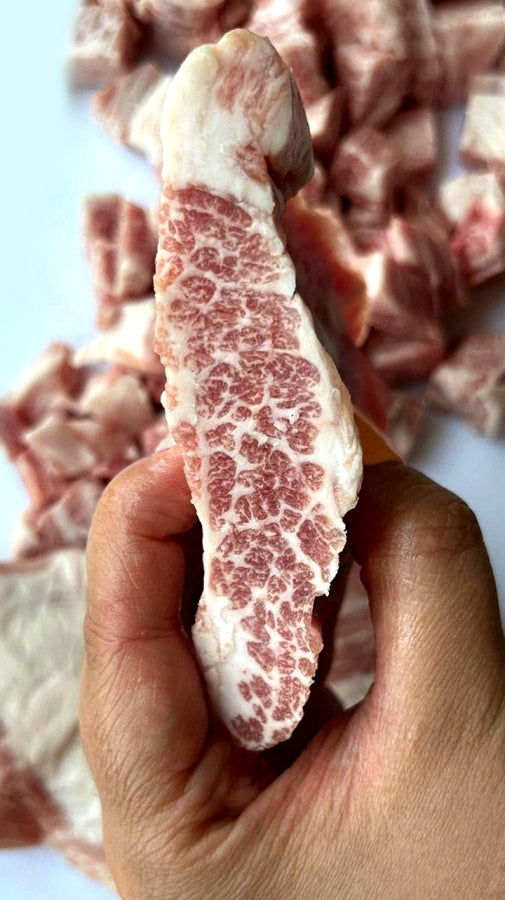 Spain, a country with a large gastronomic industry, has made every effort to ensure the best quality raw materials, as this is the only way to maintain a high culinary standard that allows the country to remain a gastronomic destination.
Many dishes that are part of Spain's culinary treasures use meats and sausages, which is why the livestock industry works hard to breed animals that provide the best cuts of meat. If you travel the country from one end to the other, you will realize that there are many types of meat, each with a particular flavor to suit the tastes of the most demanding people.
Furthermore, even if a meat is first class, it does not necessarily mean it is the most suitable for a specific dish. So, in addition to knowing the types of meat, it is also good to know the best way to eat it.
What types of meat can you buy?
Well, it depends on what you like the most, since you can find very good lamb, beef and pork. There are other types of meat, but these three are the ones with the best quality specimens.
For many, the best meat in the world is Kobe beef; however, Spain has several products that are also quite good, such as Japanese Kobe, which you can enjoy whenever you want.
Beef
Galician Blonde Veal
If you are looking for the best beef in Spain, the Rubia Gallega veal always takes the first place. This is one of the most internationally recognized types of meat.
This meat is characterized by not having bright colors but rather quite soft, with an optimal level of fat, few infiltrations, and a tender texture. After cooking, the meat usually has a lingering flavor in each bite and a tenderness that melts the meat in your mouth.
The quality of this meat is due to the excellent feeding of these animals and the respectful breeding given to them. One of the best beef specimens.
Meat from Avila
Another of Spain's best meats is Avila beef, the raw material for the exquisite veal cutlet. The quality of the meat is due to the meticulous selection of the best specimens of the breed over the years, resulting in fillets of dark, intense meat with a reasonably firm consistency and high nutritional properties.
Its flavor is delicious and does not need many things to accompany it, so that it can be enjoyed in many ways. This one, specifically, is mainly used for grilling.
Lamb meat
Ternasco de Aragon
Lamb meat by itself stands out for being juicy and tender. However, the fame of Aragonese lamb goes far beyond that. Recognized as one of the best quality Spanish meats, this meat, in addition to its mild flavor and tender texture, stands out for its great nutritional value.
It is known as pink meat because, although it is red meat, it has nutritional values similar to chicken's. Therefore, it is a food that all age ranges can consume.
This meat is also versatile so that it can be eaten as a tapa, grilled, or in stew.
Suckling lamb from Castilla y León
This product is one of the oldest, consumed since Roman times, and its quality has been maintained over time due to the magnificent care given to the animals. This meat comes only from the native breeds: Churra, Castellana, and Ojalada.
The suckling lambs have only been fed mother's milk, so their meat has a mild flavor and a tender and juicy texture. The most common way to prepare this meat is in the oven, as slow cooking allows it to cook in its juices, giving it a great flavor.
Pork meat
Acorn-fed Iberian pork
From the pastures of the Iberian Peninsula comes Iberian pork, the product of an animal raised in the wild and fed on grass and acorns. It is known as "olive trees with legs," as its diet gives them lower levels of saturated fats and greater nutritional properties that benefit the cardiovascular system.
It is a meat that does not require many seasonings to taste good because it has a robust flavor and incredible juiciness. In addition, it has a very delicious characteristic aroma.
Iberian ham, considered one of the best hams in the world, is also produced from these pigs. Therefore, if you have tasted this product, you can already understand what delicacy pork meat is.
With these alternatives, you can now prepare your lunches for the week, always ensuring a great taste and a high nutritional contribution for your family using Spain's different types of meat.