Spanish Organic Meat: A Sustainable and Flavorful Choice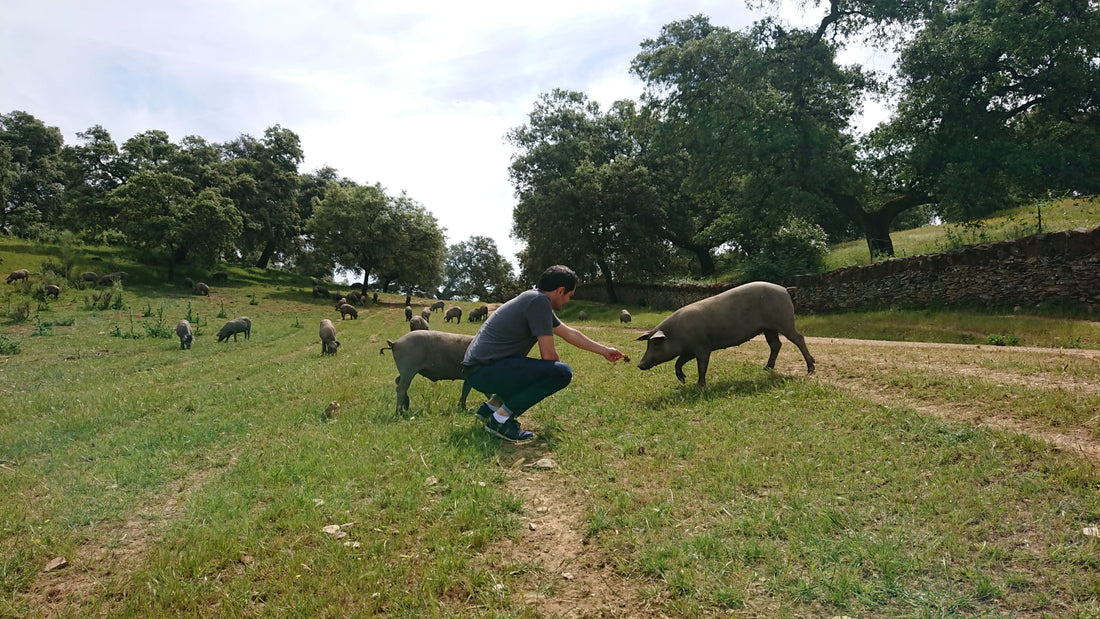 Meat has been part of people's diet for millennia. Even before the discovery of fire, people ate raw meat. 
However, from the moment meat began to be cooked, humans began to perform better and evolve into what we are today. This is because people were able to better process the nutrients provided by animal protein.
Not eating meat was unthinkable at that time, however, with the passing of time and the diversification of our diet, many people began to stop eating meat in quantity, look for other alternatives and even eliminated it from their diets.
What was the motive behind this?
With the great agricultural development and the amount of vitamins and supplements that can be obtained, millions of people have decided to become vegetarians and vegans; this mostly because of an ethical decision about whether it is right to eat animal meat and consume its derivatives.
However, there are also people who have stopped eating meat altogether and not for the same reasons. In fact, there are those who enjoy eating it, but have stopped for reasons such as:
Disagree with the quality of life given to the animals before they are killed. For example, overcrowded conditions in hatcheries, bad feeding, mistreatment, etc.

Concern about the amount of chemicals and hormones that are injected into animals and/or their consumption of food full of pesticides and other types of elements that could be harmful to health.
For these people, the arrival of organic meat has become a solution to their problems. For this reason, organic meat has advanced by leaps and bounds and has rapidly gained new customers.
What is organic meat?
This is the meat that comes from an animal that has been raised in a free environment, with a healthy and balanced diet, where they are given a dignified life from birth to their last day. Among the requirements needed for a meat to be considered organic are:
The animals must live in the open air, having ample space to move around as they wish. Additionally, the place cannot have pesticides, insecticides or any other chemical treatment.

Animal feed should be healthy, balanced and nutritious. It should be based on organic pasture with natural fertilization. Likewise, the offspring should come from natural reproduction methods and be fed exclusively on mother's milk for as long as necessary. In addition, the animals should not be slaughtered at an accelerated rate, but should be allowed to live as long as possible.

No hormones, antibiotics (unless strictly necessary), or any other chemicals should be used. In addition, cloning animals or transferring embryos is strictly forbidden.
Benefits of organic meat
Due to the above requirements it is easy to deduce why the animals benefit, as they have a much happier and fuller life. They are allowed to live their lives in a natural way, respecting their processes and feeding them good food. However, for people and the environment there are also many benefits. 
Since animals do not consume chemicals, people do not ingest these substances either. Therefore, it is much safer and more nutritious to eat this meat, because of its high vitamin value. In addition to that, most of them assure that the taste of organic meat is much better, its color is different and the texture is also softer.
In the case of the environment, natural fertilization allows the soil to regenerate easily. In addition, resources are not overexploited, since the number of animals must be proportional to the amount of available resources.
Organic meat of Spanish origin
The organic meat production industry in Spain is having a very good moment, as interest in this type of meat has been increasing.  In fact, the country has more than 9,000 places dedicated to organic meat products and experts predict that it will continue to grow, following in the footsteps of the rest of the European Union countries that are betting more and more on organic meat.
The leading production regions are Andalusia, Castilla-La Mancha and Catalonia where cattle, sheep, goats and even poultry are raised. However, more regions are joining this industry, so probably many more Spaniards will be preparing organic meat fricandó.
Best of all, the dedication they are giving to these industries ensures the gastronomic quality of the meat, which is very important for a country like Spain. The nation prides itself on its extensive culinary culture, so those who buy these products can be 100% sure that they are acquiring meat suitable for their best preparations.