Suckling Pig with Curry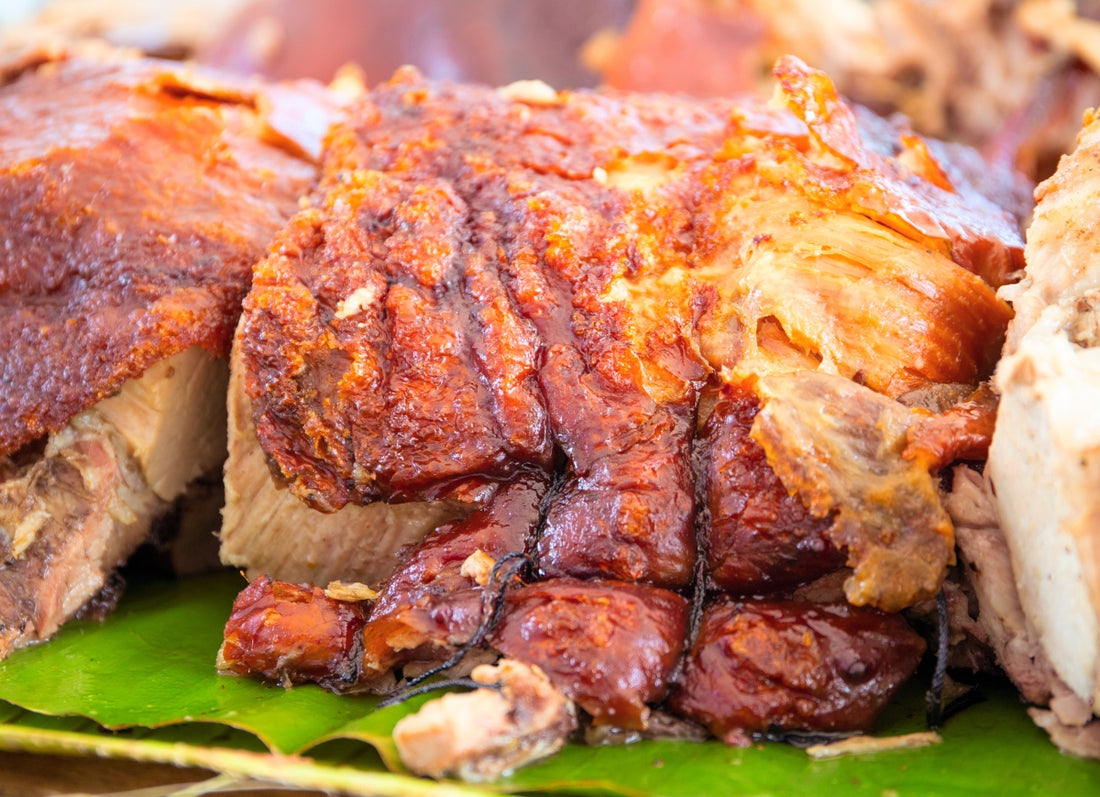 Would you like to try a different and delicious recipe combining Spanish gastronomy and Indian seasoning? Then don't miss this suckling pig curry recipe, an original and tasty way to prepare this typical dish from Castilla.
As you surely know, a suckling pig is a suckling pig of about 4 or 5 kilos that is roasted in the oven until its skin is crispy and its meat is tender and juicy. On the other hand, Curry is a mixture of spices from India that gives food an intense, aromatic, and spicy flavor. By combining these two elements, a contrast of flavors and textures is achieved that will make your guests' mouths water.
The origin of this recipe is unclear, but it can be assumed that it is a modern adaptation of fusion cuisine, which takes advantage of local products and enriches them with cultural influences from other latitudes. The rise of this dish dates back to the 17th century when it became popular in Castilian taverns and inns, and little by little, it was served to visitors to the Court.
Ingredients
To make this recipe, you will need the following ingredients:
A suckling pig of about 4 or 5 kilos, cleaned and opened in half.

Coarse salt

Extra virgin olive oil

Water

For the curry:

2 tablespoons turmeric

2 tablespoons cumin

2 tablespoons cilantro

2 tablespoons sweet paprika

1 tablespoon hot paprika

1 tablespoon powdered ginger

1 tablespoon cinnamon

1 tablespoon cardamom

1 tablespoon nutmeg

1 tablespoon cloves

1 tablespoon fenugreek

1 teaspoon salt
Preparation
To prepare this dish, you must follow the following steps:
First, preheat the oven to 180°C.

Then, mix all the curry spices in a bowl and set aside.

Next, season both sides of the suckling pig with salt and pepper and place it on a baking sheet, skin side up. Rub the skin with olive oil and sprinkle a thick layer of curry on top. Press down with your hands so that it adheres well.

Once the piece is ready, pour a cup of water into the dish without wetting the suckling pig's skin and cover it with aluminum foil. Then, mix with the juices every half hour in the oven and bake for about two hours.

After this time, remove the aluminum foil and increase the oven temperature to 220°C. Bake for about 20 minutes more until the skin is golden brown and crispy. Make sure the suckling pig does not burn or dry out too much. Add more water to the pan or reduce the oven temperature if necessary.

Finally, remove the suckling pig from the oven and let it rest for a few minutes before serving.
You can accompany it with baked potatoes, basmati rice, or Indian-style sautéed vegetables. Other options that harmonize perfectly with the fusion of these flavors are a light and fresh salad of arugula, feta cheese, and pomegranate or a bell pepper and plum chutney, a sweet and sour sauce typical of India that is ideal to accompany grilled meats.
Benefits
Suckling pig curry is a dish that, in addition to its delicious flavor, also has many health benefits. Some of them are:
Piglet is a lean meat, low in fat and rich in protein, iron, zinc, and vitamin B. These nutrients contribute to the proper functioning of the immune, nervous, and muscular systems and the formation of red blood cells. And oxygen transport throughout the body.

On the other hand, Curry has antioxidant, anti-inflammatory, and antibacterial properties that help protect cells from oxidative damage, prevent infections, reduce cholesterol, improve digestion, and stimulate metabolism. In addition, spices such as turmeric, ginger, or cinnamon are suitable for the brain because they improve memory, mood, and concentration.

By roasting the suckling pig in the oven, we avoid using too much oil or saturated fats, which makes the dish a lighter and healthier recipe than other ways of preparation. In addition, spices are used to help enhance the flavor without adding too much salt, which helps control blood pressure.
In this way, the suckling pig curry is an easy, delicious, and nutritious recipe you can make at home to surprise your family or friends. The result is a meat that melts in your mouth and an aroma that transports you to India. If you dare to try it, you will enjoy a different and tasty dish, so don't forget to share your impressions to know if you like it as much as we do.