Ternasco de Aragón with potatoes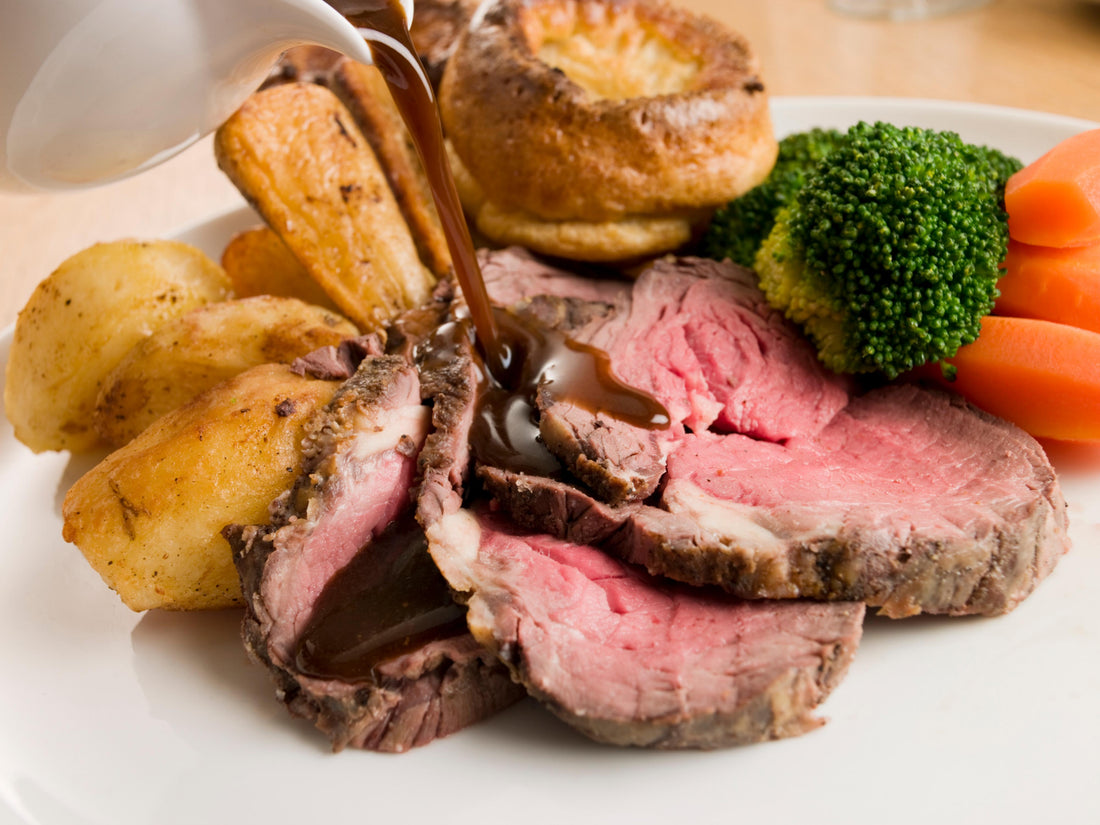 The ternasco de Aragón is one of the jewels of Spanish cuisine, a star dish of the region made from young, tender and juicy lamb. This meat is appreciated for its flavor, texture and nutritional properties, as it is rich in proteins, iron, and vitamins. In addition, Aragon lamb has a Protected Geographical Indication that guarantees its quality and origin.
This quality regime brings together the native breeds of Aragon, such as the Aragonese rasa, the ojinegra de Teruel, the royal bilbilitana, the ansotana, and the maellana. These breeds are raised in Aragonese territory, taking advantage of natural pastures, and are fed with mother's milk and cereals. In the gastronomic world, it can be prepared in different ways, such as roasting, in a chilindrón sauce, or a sandwich.
In today's recipe, we will show you how to make a delicious Aragonese veal with potatoes, a simple and traditional way of cooking this meat, which is slowly roasted in the oven with the tubers soaked in their juice. This is an ideal dish to share with family or friends, as it can be served whole or chopped and is accompanied by a garlic and parsley sauce for a refreshing flavor.
Ingredients
To make this recipe, you need the following ingredients:
A veal of Aragon of about 4 or 5 kg, and cut into quarters.

A kilo and a half of potatoes peeled and cut into thin slices.

A head of garlic, peeled and chopped.

A bunch of parsley, washed and finely chopped.

Extra virgin olive oil.

Salt and pepper to taste.
Preparation
To prepare this recipe, you only need to follow the steps below:
Preheat the oven to 180°C and spread some oil in the dish where the veal will be prepared.

Place the pieces of veal in the dish, season with salt and pepper to taste, and drizzle with a little more olive oil. Place the container in the oven and bake for an hour and a half, turning them every half hour to brown on both sides.

Meanwhile, put the potatoes in a pot with water and salt and cook for about 15 minutes until they are tender but whole. Drain and set aside.

Mix the chopped garlic with the parsley, a pinch of sa,lt, and a little olive oil in a bowl. This will be the sauce that will accompany the veal.

When the meat is almost cooked, remove the dish from the oven and place the potatoes around the pieces, distributing them evenly. Return the container to the oven and let everything cook together for about 15 minutes until the potatoes are golden brown and crispy.

Serve the veal with potatoes, garlic, and parsley sauce on top.
There are many possible toppings for ternasco de Aragón, depending on your preference and how you prepare it. To enhance its flavor, you can opt for mango chutney, a sweet and sour sauce of Indian origin made with mango, onion, ginger, brown sugar, vinegar and chili pepper. Another alternative is the famous port sauce, made with port wine, beef broth, butter, flour, salt, and pepper.
As strong accompaniments, there are also several options. One is sweet potato and cheddar cheese puree, an original and tasty garnish that gives a different touch to the veal and is made with cooked sweet potatoes, grated cheddar cheese, milk, butter, salt, and pepper. However, you can also choose to prepare a side dish of moussaka, inspired by the Greek dish consisting of layers of eggplant minced meat from the same veal, béchamel and cheese.
This recipe is ideal for family or friends, as it is very easy to make and tastes spectacular.
Advantages
The ternasco de Aragón is a way of consuming quality meat with many health benefits. This dish is a source of proteins of high biological value, which helps us to maintain muscle mass and repair tissues. It also provides us with iron, which prevents anemia and favors oxygen transport in the blood; zinc, which strengthens the immune system and improves wound healing; and B vitamins, which are involved in energy metabolism and nervous system activity.
On the other hand, potatoes are a very versatile and nutritious food, providing us with complex carbohydrates that give us energy and satiety. They also contain potassium, which helps regulate blood pressure and fluid balance; vitamin C, which has an antioxidant effect and promotes iron absorption; and fiber, which improves intestinal transit and prevents constipation.
Of course, this recipe is a delicious and healthy way to enjoy the best of Spanish gastronomy. Do not hesitate to try it and surprise your guests with this traditional and exquisite dish that will make you feel the authentic flavor of Aragon.