Try this iberico presa recipe, it will delight your guests!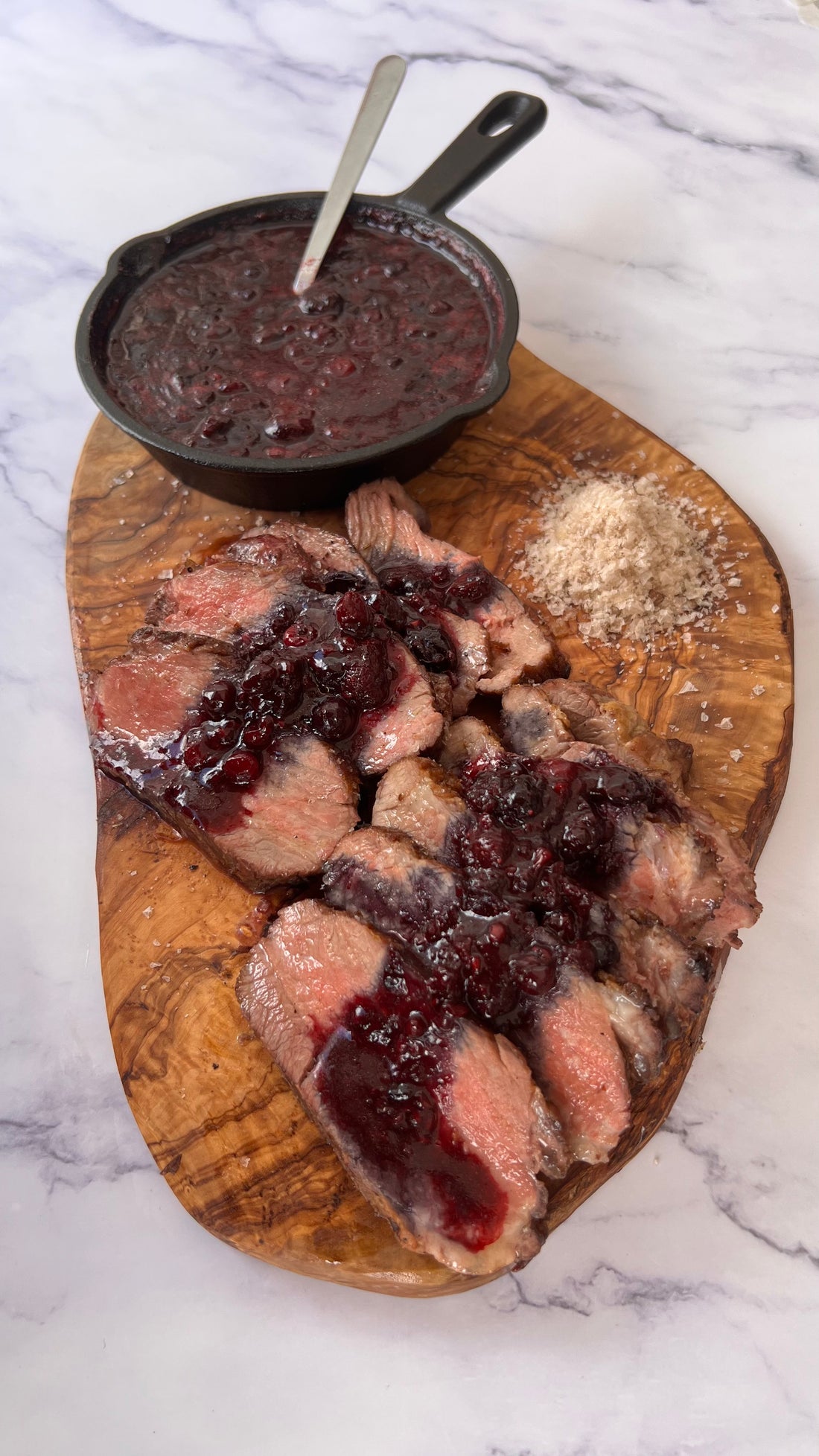 The iberico presa is a part of the pig with a lot of goodness. It is an exquisite cut that can be prepared in different ways. From very elaborate ways to something simpler that will take you little time and ingredients.
What is iberico presa pork?
Iberico presa is one of the most appreciated cuts of Iberian pork. It is also known as "bola", and although it is now commercialized to prepare multiple recipes, for a long time it was only used for the elaboration of sausages. This cut of pork is characterized by the fact that it does not require much cooking time and has marbled and intramuscular fat that makes it soft and juicy.
The iberico presa can be prepared in different ways. It all depends on how much time you have and how elaborate you want to make the recipe.
Grilled Iberian pork loin
Ingredients
An iberico presa.
Extra virgin olive oil.
Coarse salt.
Freshly ground black pepper.
Preparation
The first thing to do is to leave the meat out of the refrigerator for one or two hours before cooking so that the inside of the meat is not cold when preparing it.
Keep in mind that to make this recipe, you need to cut the meat thinly. To do this, you can use a kitchen knife that is sharp enough to make the cuts; otherwise, ask the butcher to cut the iberico presa into fillets.
It is not advisable to season the meat beforehand, as the iberico presa has an intense flavor. It does not require specific seasoning.
Preheat the griddle over a high heat. If you do not have a griddle, you can use a frying pan.
Grease the griddle or frying pan with a drizzle of oil. Spread the oil over the entire surface with the help of kitchen paper.
When the griddle or frying pan is very hot, place the iberico presa fillets on the griddle or frying pan.
Lower the heat to medium-high.
Season with salt and pepper to taste and pour a drizzle of oil on top. If you like aromatic herbs, sprinkle a little; they can be thyme, oregano or parsley.
After two or three minutes, depending on how well done you like the meat, turn over and cook on the other side. In total, six minutes will be enough. If you like the meat a little more done, leave for five minutes on each side. When turning the meat, always use tongs or special tongs for cooking; never prick the meat with a fork as this will cause the cooking juices to be lost.
When the meat is ready, remove from the heat.
The recipe for grilled iberico presa is very easy and you can also accompany it with all kinds of garnishes. Do not complicate yourself with haute cuisine! A good iberico presa is all you need to surprise your guests. The secret lies in the right cut and the perfect cooking time and, of course, in not using a fork to turn the meat.
Garnishes and sauces
When it comes to garnishes, Iberian pork can be served with anything you can think of. For example, the Iberian pork fillets that you have just made can be prepared on toast, if you are looking for something more informal. Look for a soft bread, such as sourdough bread, which everyone loves. Place the iberico presa fillet on top and some ingredients that you like.
For example, you can put some cream cheese or goat's cheese and caramelized onion; you can also prepare a tomato jam and even add blackberry or berries jam. The results will surprise you and you will have an incredible toast! Toasts are ideal for dinner.
If you want something more traditional, then a good mellow rice is perfect to accompany this iberico presa recipe. For the rice to be mellow it is essential to pass it through oil first, that is, to make a small stir-fry with rice, onion and garlic.
For the more accompaniments, then there is nothing like french fries and a salad. If the fries are homemade, all the better. You only need to cut them into slices and place them in a fryer with plenty of oil. You can also accompany this recipe with onion, tomato and lettuce salad.