Veal cutlets in bilbaína style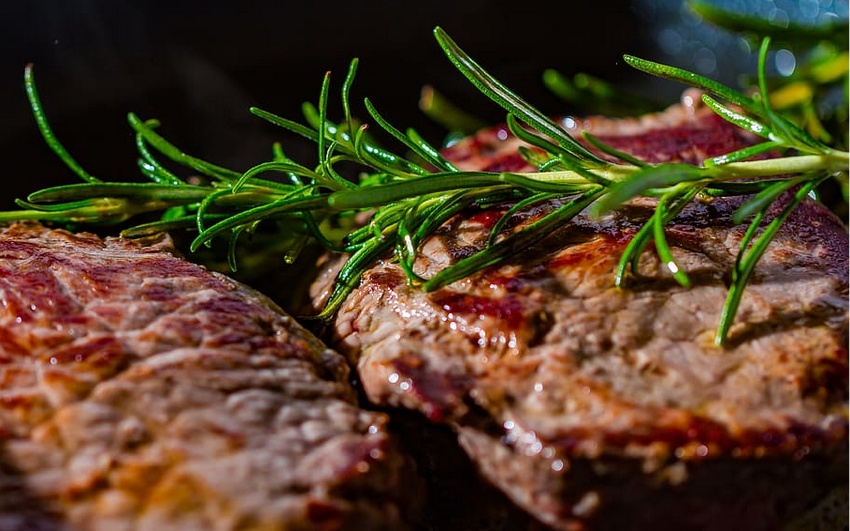 Basque gastronomy has many things to offer, especially when talking about Bilbao, a city where fish and seafood recipes seem to have no end. However, a large part of these traditional preparations from the Basque region have remained stuck in the region or within the country; that is to say, the place's cuisine could have better international recognition, unlike those coming from other areas of Spain.
However, one preparation has managed to cross borders and put the name of Bilbao on everyone's lips: bilbaína sauce. When you try this sauce, it is almost impossible to believe that it only takes about 15 minutes to prepare because its intense and versatile flavor surprises almost everyone.
It usually accompanies fish dishes, especially cod, but the sauce is convenient and can easily accompany other types of meat and even vegetables. In this case, we will tell you how to prepare veal chops a la bilbaína so that you can taste the result of the combination of soft, juicy, and flavorful meat with a sauce designed to enhance the flavors of any recipe it accompanies.
Prepare a timer because, in a short time, you will have an exquisite dish that you will surely want to prepare again in the future. Get ready, get set, go!
How to prepare veal cutlets "a la bilbaína"?
You don't need a professional chef to make this recipe or to get both the meat and the sauce to have a rich flavor, so trust your skills and start cooking this dish because step by step, we will tell you what to do to ensure the best possible result.
Ingredients: (For approximately 4 people)
4 veal cutlets

80 grams of butter

Salt

Pepper
For the sauce:
3 cloves of garlic

2 red chilies

30 ml white wine vinegar

100 ml olive oil

½ teaspoon of sweet paprika

Fresh parsley
Preparation:
Take a non-stick frying pan to prevent the cutlets from sticking to the pan. Heat the pan over high heat.

After a few minutes, add the butter to melt until it has a foamy consistency and has taken on a golden color.

Add the chops to the pan and cook over high heat for about 3 minutes on each side. Use tongs or a spatula to help (do not use a fork, as this will only cause the meat juices to be lost).

If it is a little difficult to handle all 4 chops without burning them, divide the meat into two batches to cook correctly.

When you are ready to finish cooking, add the salt and pepper.

Remove the chops and set aside along with the pan juices.

It is time to prepare the sauce, so you must wash the parsley and chop the leaves very well.

Peel the garlic and cut it into skinny slices. Do the same with the chili peppers, or, if you prefer, you can add them whole. Set aside.

Use the same pan as the chops to cook, so add the olive oil and wait for it to heat up.

Add the garlic and cook for about 4 minutes or until golden brown. Stir to prevent them from burning.

Add the chili peppers and let them cook with the garlic for 60 seconds. After this time, pour in the vinegar and cook for about 2 minutes.

Add the chops and remove the pan from the heat. After a few minutes, add the sweet paprika.

Serve the chops on each plate and pour more sauce over them; sprinkle the parsley for decorative effects.

Now it's time to eat! Serve with a salad, potatoes, or rice, if you prefer. Or better yet, eat with a piece of bread to help you scoop up every last drop of sauce.
Tips:
Although it is not part of the original recipe, grinding the ingredients to have a more homogeneous sauce is possible. This does not affect the flavor, so don't worry; the only thing that will change is the texture.
If you are a fan of spiciness, don't be afraid to add more chili peppers than usual. In certain meats, that extra spice can make all the difference. Also, if you dislike spicy, add just one chili pepper to minimize its flavor.
Additionally, don't stop with this recipe, and remember that the bilbaína sauce tastes impressive when you combine it with different types of fish and vegetables. So it is worth making an extra sauce to save and use in another recipe; the best thing is that the flavor will intensify even more after a few days, so take advantage of it.
With this dish, you can enjoy a quick gourmet meal from your home. We promise you'll feel like a real chef when you're done.