What does monkfish taste like?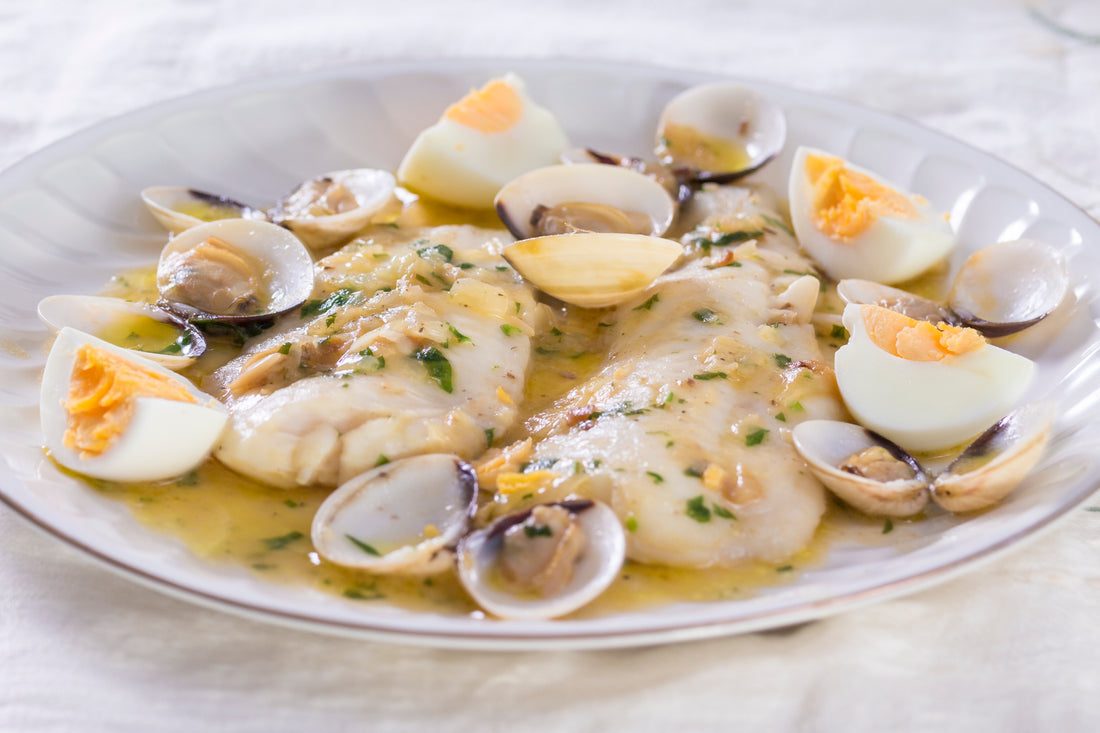 Monkfish is an apparently rather ugly fish. However, it is one of the noblest fish, as insulin was first extracted from its liver. It is also a fish with a unique and exquisite taste; it can be prepared in countless recipes and accompanied by different garnishes. It is also possible to make fish stock from monkfish: the flavor will be delicious.
Characteristics of monkfish
Monkfish is known as pez sapo or pejesapo; in Asturias it is called pixín. This fish is unique, as its appearance is quite ugly and frightening, but its flavor is unequaled. The monkfish lives at the bottom of the ocean, up to a depth of more than 500 meters, which is why it attracts its prey by dragging.
Monkfish meat is characterized by being exceptional, tasty and very compact. Monkfish can be used in its entirety, even if only the tail part is eaten. The head is used to make a good fish stock, as well as soups. This type of food made from monkfish has a very strong and incomparable taste.
Monkfish has a unique taste, but this is not only due to the meat of the animal but also to the way it is fed. The monkfish has a bait at the end of a fleshy appendage that emerges from the head of the monkfish. Through this kind of bait, the monkfish can attract smaller fish. The monkfish's diet is based on fish smaller than itself, although it can also eat fish of the same size; it also eats crustaceans. Thanks to this varied diet, the monkfish has an unrivaled taste.
Another characteristic of the monkfish is its huge mouth and sharp fangs. It also has an expandable stomach that allows it to eat prey of its own size. Some specimens of this type of fish can reach up to one meter in length and weigh close to 100 kilos.
How to prepare monkfish?
Monkfish has very firm and tasty flesh that can be prepared in a variety of styles and recipes. This type of fish can be fried or boiled and even prepared in a salpicón. Moreover, it is very easy to accompany it with many different complements and flavors: rice, quinoa, boiled potato, fried potatoes and other vegetables in stews, or even in salads.
It is important to note that monkfish meat is white, very lean and healthy. This fish is very rich in protein and vitamin A. It is also rich in minerals such as potassium and phosphorus.
Before preparing monkfish in any stew, it is important to clean the fish well, but do not waste its parts. Use all of the monkfish for different stews or to make a good fish stock. You can also ask the fishmonger to clean the animal. If you buy it whole, remove the backbone; it is very easy.
It is said that monkfish has a flesh full of slime, so its consistency is similar to that of lobster. Consequently, it is a delicacy for even the most demanding palates.
Monkfish salpicón recipe
Monkfish salpicón is one of the most popular and versatile recipes for monkfish. It is usually prepared on special occasions, such as Christmas. However, you can find the ingredients all year round and serve a quality delicacy with very fresh products.
Ingredients
A whole, clean monkfish
400 grams of prawns
Five boiled eggs
½ green pepper
One red onion
A bunch of finely chopped fresh parsley
100 milliliters of cider or apple cider vinegar
Extra virgin olive oil
Salt
Freshly ground black pepper
Preparation
Once the monkfish is clean, cut it into slices of the same size (between three and four centimeters thick).
Place the monkfish in a pan of salted water and bring it to the boil.
The monkfish should be ready after eight minutes. You should count from the moment the water starts to boil. You can tell when the monkfish is done by pricking it very close to the bone.
While the monkfish is cooking, cook the prawns in another pan. Once the water starts to boil, the prawns should be ready after three minutes.
To make the vinaigrette to accompany the monkfish salad, mix the finely chopped fresh parsley, 100 milliliters of cider or apple cider vinegar, 175 milliliters of extra virgin olive oil and season to taste. Use a whisk to make the vinaigrette emulsify properly.
Chop the eggs, peppers and onion into small cubes and place them in a bowl or container where you are going to put the whole salpicón.
Cut the prawns into equal pieces, either in halves or in thirds. Leave five or six in reserve for the final presentation of the dish.
Add the prawns to the bowl with the eggs, peppers and onion.
Once the monkfish has cooled, use your hands to shred the fish and place it in the bowl.
Pour the vinaigrette over the top and mix well so that the salpicón is well integrated.
Garnish with prawns and fresh parsley.