Easy Grilled 4 rib rack with Chimichurri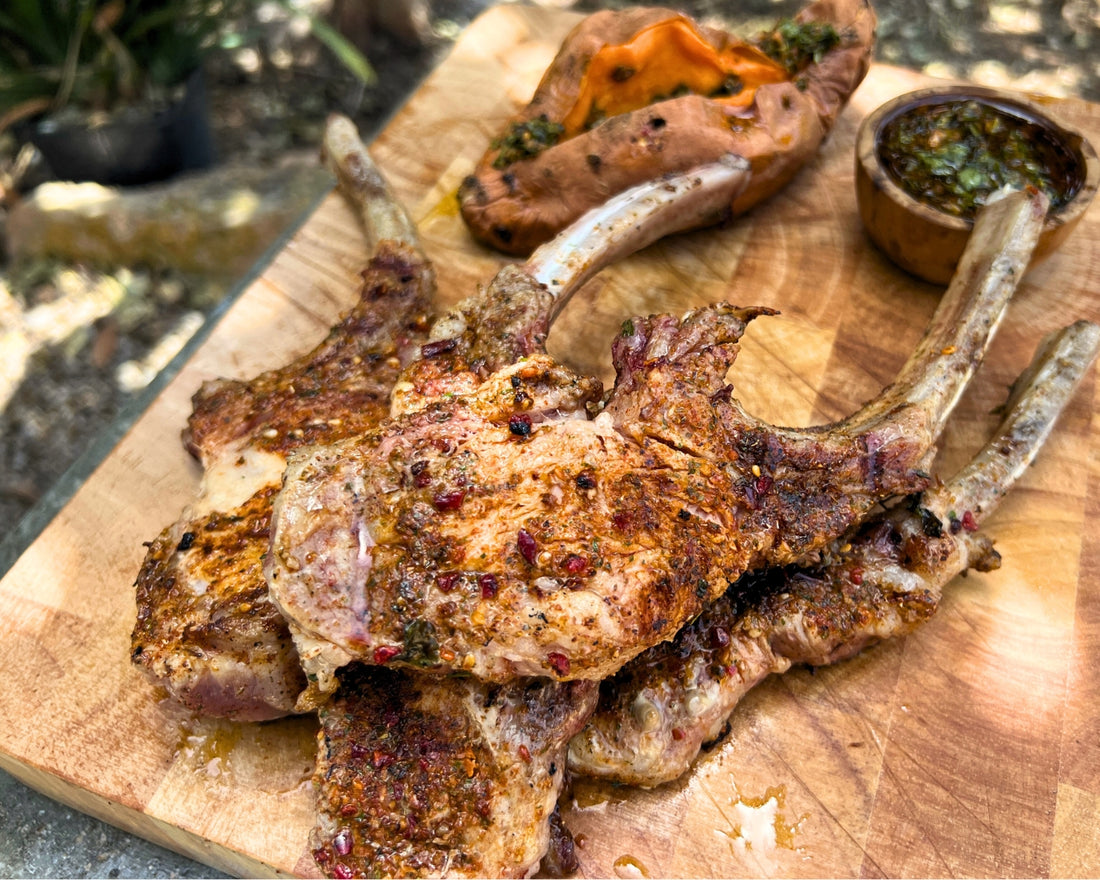 Easy Grilled 4 rib rack with Chimichurri
Summertime grilling is all about bringing the rich flavors of the outdoors to your plate, and our Grilled Pork Chops with BBQ Rub and Chimichurri Recipe is the perfect embodiment of this culinary adventure. We have taken our pork rib rack, generously coated them with a homemade barbecue rub, and then elevated their flavor profile to new heights with a zesty chimichurri sauce. The result? A symphony of tastes that dance on your palate, each bite delivering a harmonious blend of sweet, savory, and herbaceous notes.
Serves: 2
Difficulty: Easy
Course: Main
Time: 15min
Ingredients for Easy Grilled 4 rib rack with Chimichurri
4 CG Pork Rib Rack
2 tablespoons barbecue rub (store-bought or homemade)
2 tablespoons chimichurri sauce (store-bought or homemade)
Preparation for Easy Grilled 4 rib rack with Chimichurri
Separate the pork rack by slicing them individually with a knife. Pat the pork chops dry with paper towels. Rub each pork chop with barbecue rub on both sides, ensuring even coverage.
Preheat your grill to medium-high heat for direct grilling, about 350-400°F.
Place the seasoned pork chops on the preheated grill over direct heat.
Grill the chops for about 4-5 minutes on each side, or until they reach an internal temperature of 145°F (63°C). Cooking time may vary based on the thickness of the chops.
During the last 2 minutes of grilling, brush the chimichurri sauce onto the pork chops, turning them to coat both sides. This will infuse the chops with a burst of flavor.
Once the pork chops are cooked to the desired level of doneness, remove them from the grill.
Let the pork chops rest for a few minutes before serving. This helps the juices redistribute throughout the meat.
Serve the grilled pork chops with extra chimichurri sauce on the side for dipping or drizzling, as well as roasted potatoes or vegetables on the side.