Iberico Baby Back Ribs Recipe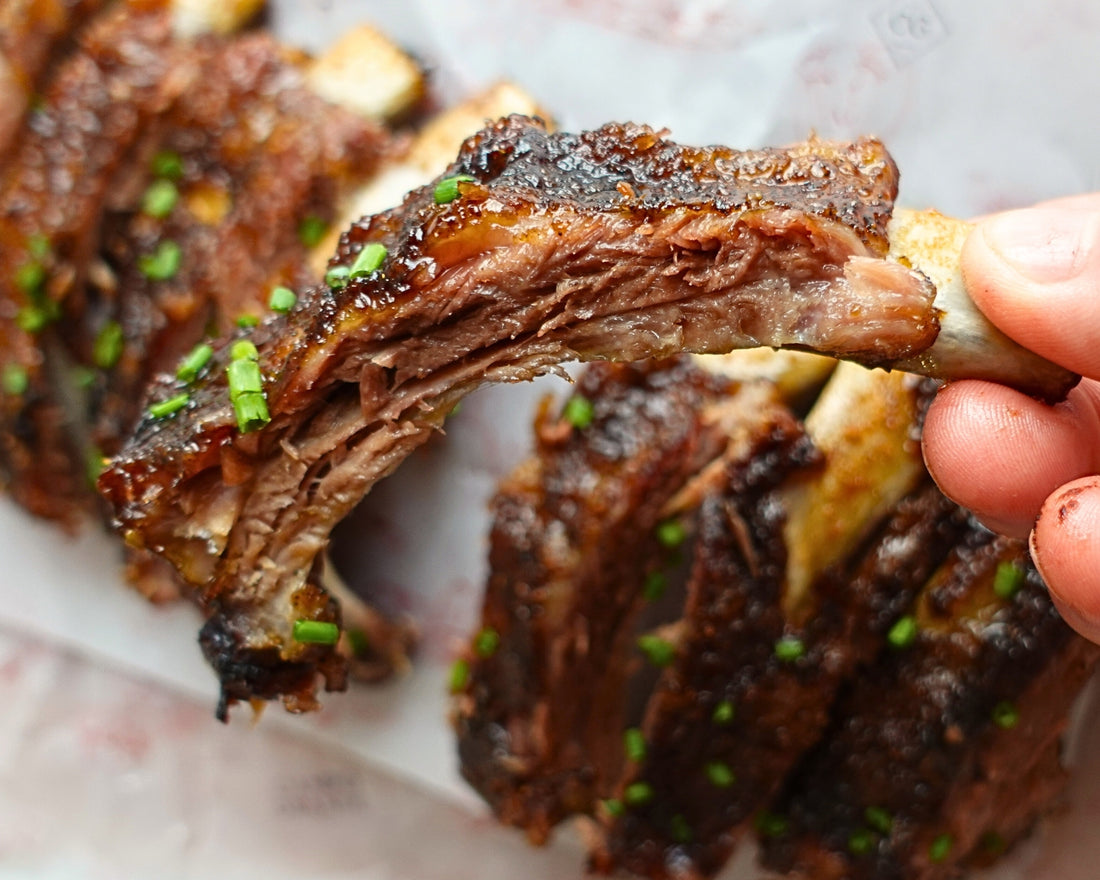 There are few culinary delights that can rival the mouthwatering allure of perfectly cooked baby back ribs. The tender, succulent meat that falls off the bone with each flavorful bite is a testament to the artistry of grilling and roasting. Today, we present to you a recipe that encapsulates the essence of exquisite rib preparation – the Ultimate Baby Back Ribs.
Recipe for Iberico Baby Back Ribs Recipe
Serving Size: 2
Difficulty Level: Easy
Course: Main Course
Total Preparation Time: 1 hour and 15 minutes
Ingredients:
1 pack of Campo Grande baby back ribs
1 tablespoon of garlic powder
1 teaspoon of black pepper
3 tablespoons of Panela sugar
2 tablespoons of vinegar
Salt to taste
Chopped chives
Aluminum foil
Instructions:
Preheat your oven to 350°F (175°C).
Prep the baby back ribs by removing the membrane from the back. This will ensure a tender and succulent result.
Season the ribs with black pepper, salt, garlic powder, and 1 tablespoon of Panela sugar. Wrap the seasoned ribs entirely in aluminum foil.
Place the foil-wrapped ribs in the preheated oven and cook for 1 hour at 350°F (175°C).
After an hour, carefully unwrap the ribs from the foil. Sprinkle the remaining Panela sugar and vinegar evenly over the ribs. Place them back in the oven under the grill setting to caramelize the surface, creating a delectable glaze.
Garnish the ribs with a sprinkle of chopped chives. Enjoy your baby back ribs!