Presa Steak with Berry Lime Sauce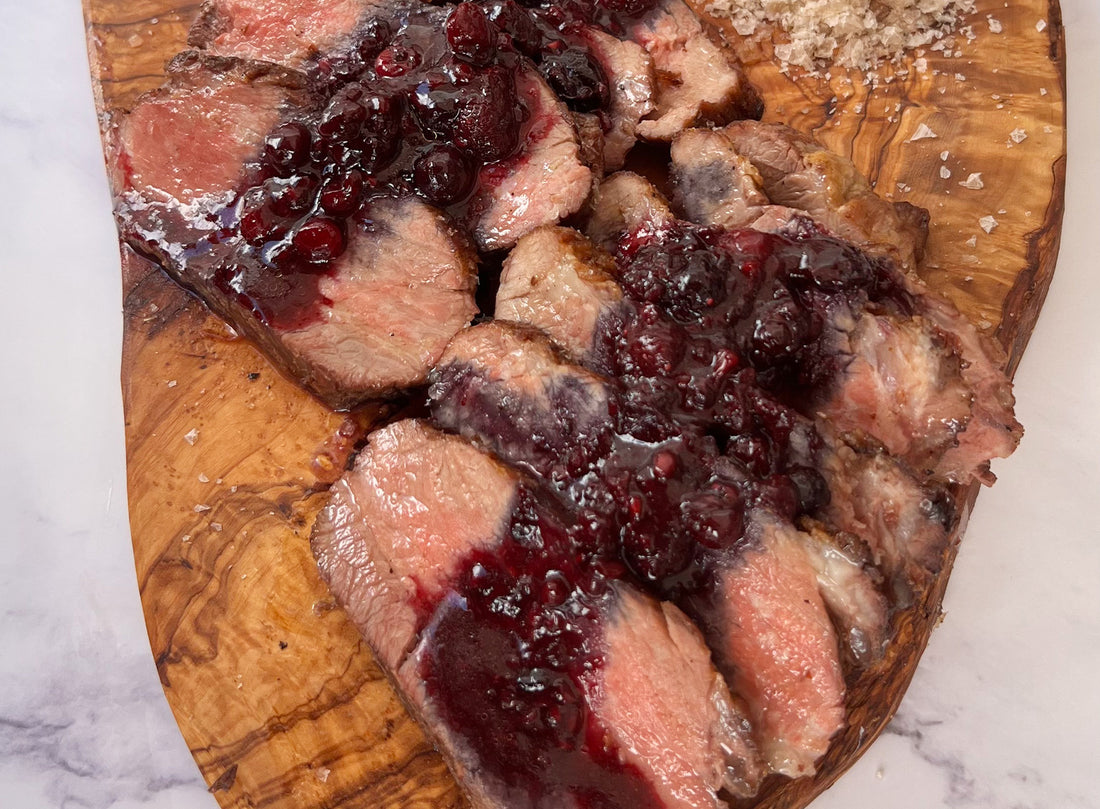 A punchy lime sauce with seasonal berries adds a burst of fruity contrast to the rich, nutty fat of the Ibérico Presa. A little sugar and chili flake gives it a sweet and spicy finish, and makes Ibérico sing. 
Serve with mashed potatoes or a good crusty sourdough bread, and any season veggies your craving. This recipe comes together quickly, but has the looks of a gourmet feast...which means you have more time to crack open a bottle of red wine and enjoy your company. 
Serves: 3-4
Presa Steak Ingredients
1 21-28 oz. Campo Grande Ibérico Presa Steak

Salt

Black pepper 

1 Tablespoon extra-virgin olive oil 

4 oz. berries of choice 

1 lime, cut in half 

2 Tablespoons sugar 

1 teaspoon chili flakes 

Flaky salt 
Preparation 
Season Presa with salt and pepper. 

Heat olive oil in a large sauté pan on medium high heat and sear the Presa on each side until browned, but not cooked through. Reduce heat to medium and cook until Presa reaches an internal temperature of 145ºF. Remove from the pan and let rest for 5-10 minutes. 

Place the limes cut-side down in the and cook until slightly charred. 

While the meat is cooking, chop berries into small pieces and place in a medium saucepan with the sugar and chili flakes. Cook until berries are soft and falling apart, sugar has dissolved, and you have a bubbling thick sauce, similar to marmalade. Squeeze the charred lime juice into the sauce and stir to combine. 

Once the meat has rested and the sauce has reached your desired texture, slice the Presa, spoon the berry sauce on top, and sprinkle with flaky salt. ¡Buen provecho!