Jamón Ibérico Ice Cream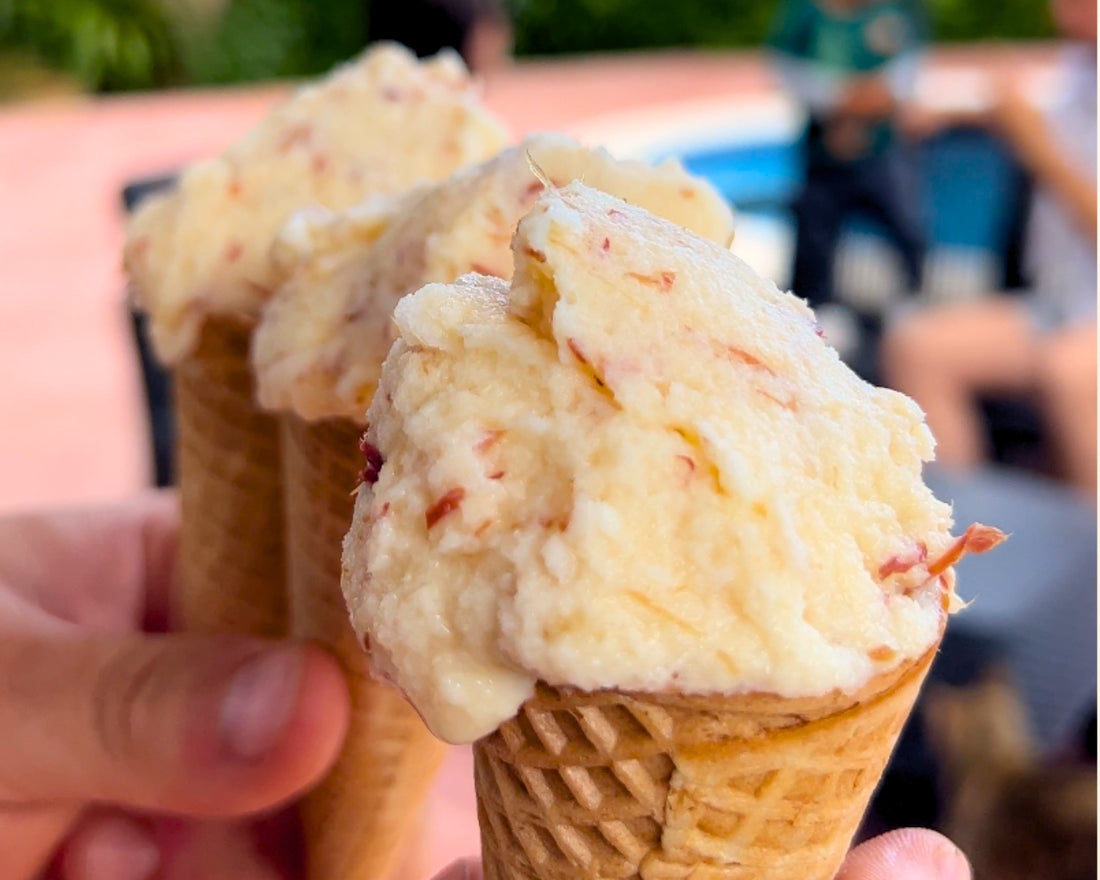 Just when you thought there was no way Ibérico could show up on the dessert menu, we took it there. Jamón's earthy, nutty quality and high fat content makes it an ideal pairing for sweets, especially ice cream. If you've ever had bacon ice cream, bacon donuts, or bacon on your pancakes, it's the same sweet and savory concept. Except better.
Recipe for Jamón Ibérico Ice Cream
Serves: 6-10
Difficulty: Easy
Course: Dessert
Time: 15 min (plus 24 hours to freeze)
Ingredients for Jamón Ibérico Ice Cream
7 oz. Jamón Ibérico or Ibérico Shoulder Ham
4 ¼ cups whole milk
2 cinnamon sticks
6 eggs
9 oz. granulated sugar
Preparation for Jamón Ibérico Ice Cream
Lightly fry the Jamón Ibérico in a sauté pan for a few minutes until it begins to release some of its oils. Remove from heat and set aside.
In a separate pot, combine milk, cinnamon, and jamón and let cook for a few minutes to combine emulsify. Once the mixture has taken on some cinnamon flavor, remove from heat and take out the cinnamon stick.
Place eggs, sugar, and the milk emulsion in a blender and blend until you have a smooth, homogeneous mixture. Place in a container and put in the freezer for 24 hours.
The next day, serve the ice cream in a cone or in bowls on its own, or with a hazelnut crumble and a basil leaf. ¡Buen provecho!