Loin Roast Mushroom Pasta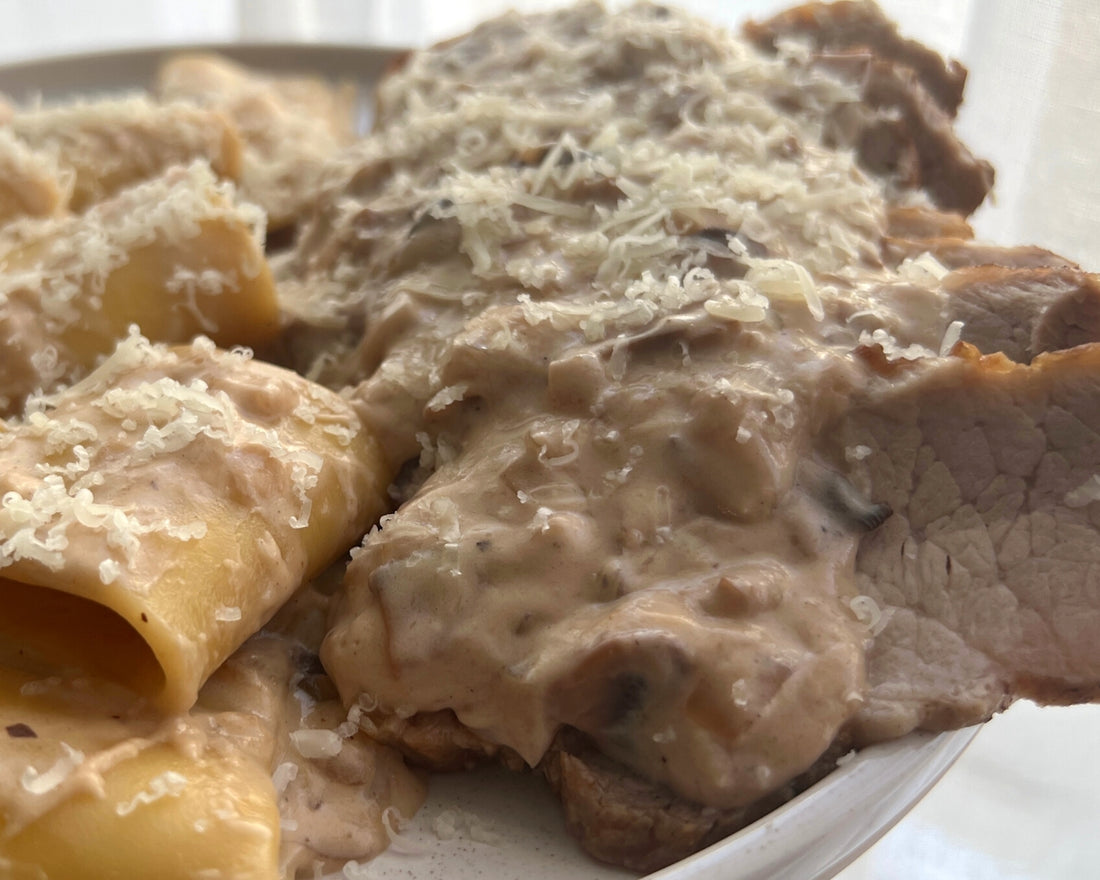 Slow-cooking Loin Roast in port wine turns your average pasta dish into rich and meaty magnificence, with a just touch of sweetness. Boil your noodles of choice with a couple bay leaves to really infuse it with those herbal notes. 
Serves: 4
Time: 1 ½ hrs 
Ingredients:
1 17-24 oz. Campo Grande Loin Roast

3 onions, finely chopped 

200g (7 oz.) mushrooms, finely chopped 

2 cups port wine 

2 cups beef broth 

4 servings dried pasta of choice 

2 bay leaves 

2 cups heavy cream 

4 Tablespoons grated parmesan

Salt

Black pepper 

Extra-virgin olive oil
Preparation:
Season Loin Roast with salt and pepper. 

Heat 1 Tablespoon of olive oil in a large pot and seal the meat on all sides. Remove the meat and set aside. 

Add onions to the pot and cook until translucent. 

Once the onions are cooked, add the mushrooms and cook until softened. 

Add the port and beef broth to the pot and bring to a boil. 

Once your liquid is boiling, add the Loin Roast back into the pot and simmer for 1 hour on low heat. 

While the meat is cooking, cook the pasta according to the package instructions, adding the bay leaves into boiling water, along with a generous pinch of salt and a drizzle of olive oil. 

After the meat has cooked for 1 hour, remove the Loin Roast from the pot and set aside. 

Add in the cream to the remaining sauce in the pot and reduce for a few minutes, mixing to incorporate the cream. 

Slice the meat and serve over the pasta, spooning the sauce on top. Sprinkle with parmesan.

¡Buen provecho!