Loin Roast Philly Cheesesteak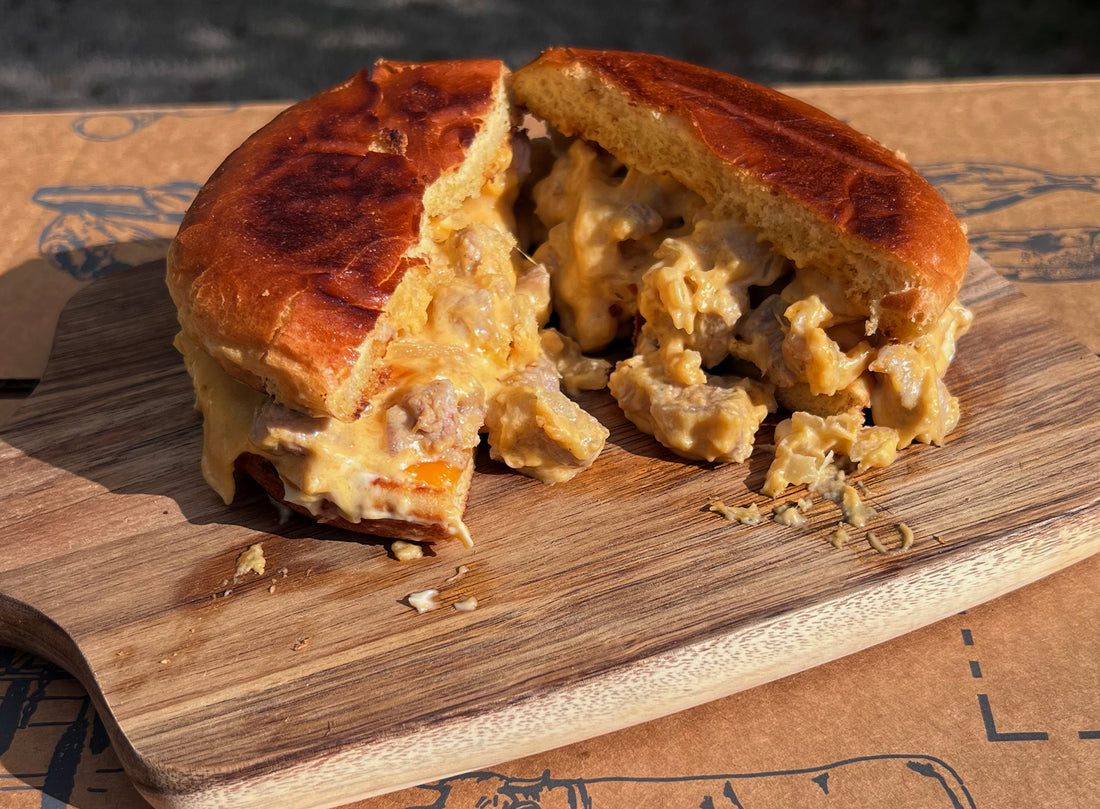 The Philly cheesesteak goes Ibérico with tender Campo Grande Loin Roast and extra buttery brioche buns. 
Serves: 4 
Ingredients
1 17-24 oz. Campo Grande Loin Roast

3 Tablespoons butter, divided

4 Tablespoons worcestershire sauce

2 white onions, diced  

8 oz. cream cheese 

8 oz. cheddar cheese, divided  

4 brioche burger buns

4 Tablespoons mayonnaise 
Preparation  
Cut the loin roast into bite size pieces.

Melt 1 Tablespoon of butter in a large sauté pan. Add worcestershire and onion and cook until onion is soft and translucent. 

Add loin roast to the pan and sauté over medium heat until nicely browned. 

Add cream cheese and mix until combined. 

Add half the cheddar cheese and mix until nice and melted. 

White the cheese is melting, toast the brioche buns in a pan with the remaining butter. 

To build the sandwich, spread 1 Tablespoon of mayo on each sandwich and divide remaining cheddar cheese among the buns. Top with cheesy onion loin roast mix and serve.

¡Buen provecho!