Monkfish and Prawn Kebabs with Pesto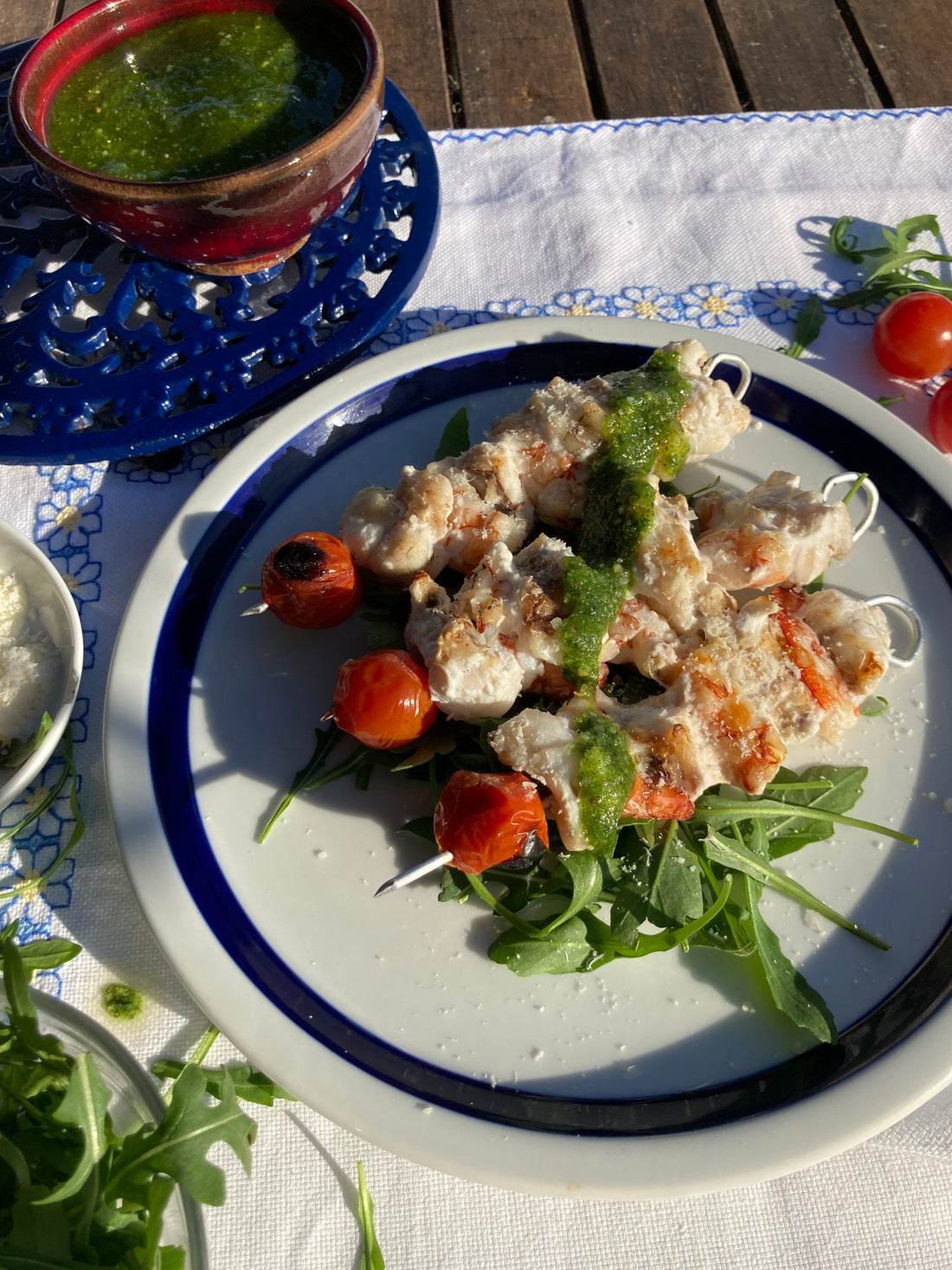 This recipe is very simple, healthy and easy to make. Its greatness lies in high quality products such as a good monkfish from Campo Grande and some good prawns. We thread them on skewer sticks to cook them on the grill, which will give them a unique flavor, and finish them with a touch of arugula and hazelnut pesto, which will give them the exquisite final touch.
Ingredients
1 monkfish
12 prawns
4 cherry tomatoes
80gr roasted hazelnut
60gr parmesan cheese
40gr arugula
Extra virgin olive oil
Salt
Pepper
Instructions
Remove the central bone of the monkfish and cut it into small pieces.
Clean the prawns by removing all the shells (you can also buy them already peeled).
Mount the

 

kebabs, inserting a piece of each one and finish with a cherry tomato.
Grill for a few minutes on each side.
Arugula and Hazelnut Pesto
You can use a mortar or a mixer.
Put the hazelnuts and the arugula in a container, season with salt and pepper and mash everything.
Add extra virgin olive oil and Parmesan cheese and mix.
Serve the kebabs on a plate with a base of fresh arugula.
Pour the pesto over the kebabs.