Pasta Carbonara, Campo Grande Style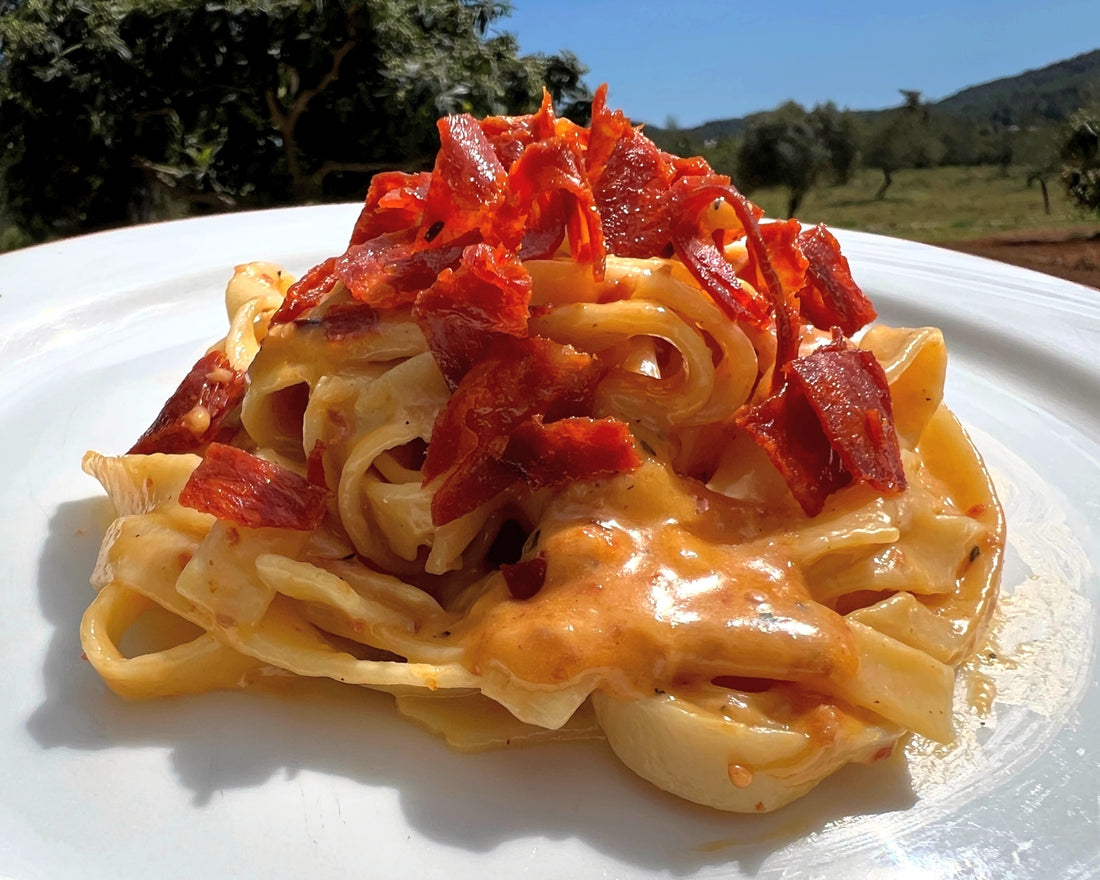 This is our unconventional take on pasta carbonara, Campo Gande style. We use smoky Ibérico chorizo in place of the traditional Italian guanciale to give it that Spanish flair and fireside flavor. We also blend the chorizo into the egg and parmesan sauce to make it extra creamy and to fold that chorizo flavor into every bite. Traditional it ain't. But with chorizo like this, you may never go back to the original. 
Serves: 4 
Time: 30 min.
Ingredients for Pasta Carbonara, Campo Grande Style
1 pack Campo Grande Chorizo

Spaghetti for 4 (about 1 lb.) 

8 egg yolks 

5 oz. hunk of parmesan cheese, grated 

½ freshly ground black pepper 

1 Tablespoon extra-virgin olive oil 

Salt to taste 
Preparation for Pasta Carbonara, Campo Grande Style
Cook the spaghetti according to the package instructions, making sure you cook to al dente as the noodles will get a second cook time at the end with the sauce. 

Once cooked, strain the noodles and reserve 1 cup of pasta water. 

Heat a large sauté pan over medium-low and lightly heat the chorizo on both sides, just until it releases some of its oil. Remove from the pan and chop. 

To make the chorizo carbonara sauce, place egg yolks, parmesan, black pepper, salt, and olive oil in a blender. Then add in half the chorizo and blend until ingredients are combined. If it's too thick, you can always add a splash of pasta water. Set aside. 

Add the spaghetti to the same pan you used for the chorizo, along with half a cup of the pasta water. 

Heat for 1 minute and pour in ¾ of the carbonara sauce. Mix well and remove from heat. 

Portion the pasta onto 4 plates and drizzle the extra sauce on top. Sprinkle pasta with the remaining chorizo and serve immediately.

¡Buen provecho!