Pluma with Pearl Onions & Miso Butter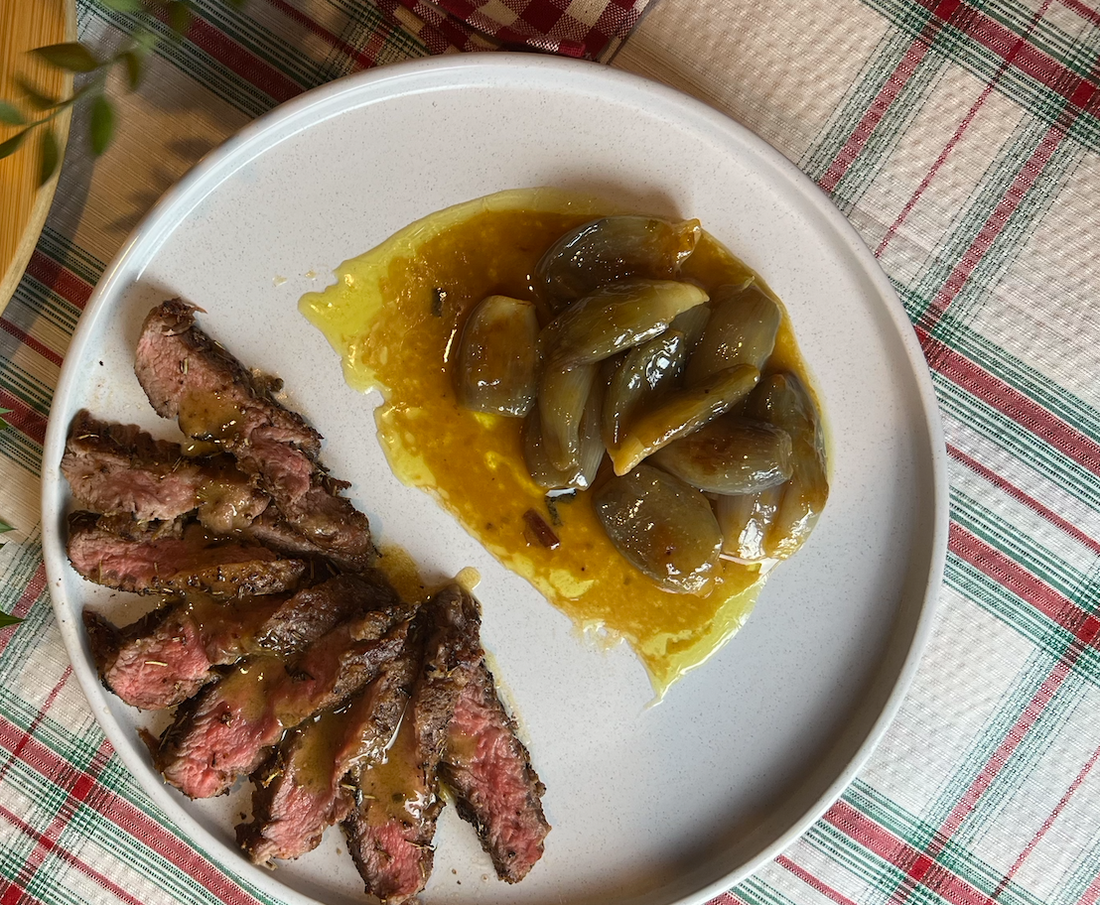 Give that already umami-packed Ibérico meat an extra umami boost with miso butter and some lightly caramelized pearl onions. 
Serves: 2 
Ingredients for Pluma Pearl Onions & Miso Butter
1 18-25 oz. Campo Grande Pluma

3 Tablespoons extra-virgin olive oil 

2 Tablespoons garlic powder 

2 Tablespoon dried thyme or rosemary 

Salt

Black pepper 

12 pearl onions, peeled

3 oz. unsalted butter 

2 oz. miso paste 

2 cups water 
Preparation for Pluma Pearl Onions & Miso Butter
Mix 2 tablespoons olive oil, garlic powder, rosemary or thyme, and salt and pepper in a shallow dish. Place Pluma in the dish to marinate while you prepare the onions.

Heat remaining olive oil in a large pot and add the onions, cooking until browned. 

Add butter, miso paste, and water and cook for 2 minutes, or longer if you prefer your onions softer and browned. Remove from heat. 

Heat a skillet over medium-high heat and cook the Pluma for 2.5 minutes on each side, or to medium rare. 

Remove from heat and let rest a few minutes before slicing. 

To serve, place onions on one side and fan out the sliced Pluma on the other, spooning the remaining miso butter sauce over the onions and Pluma.

¡Buen provecho!