Pork Belly Skillet Tacos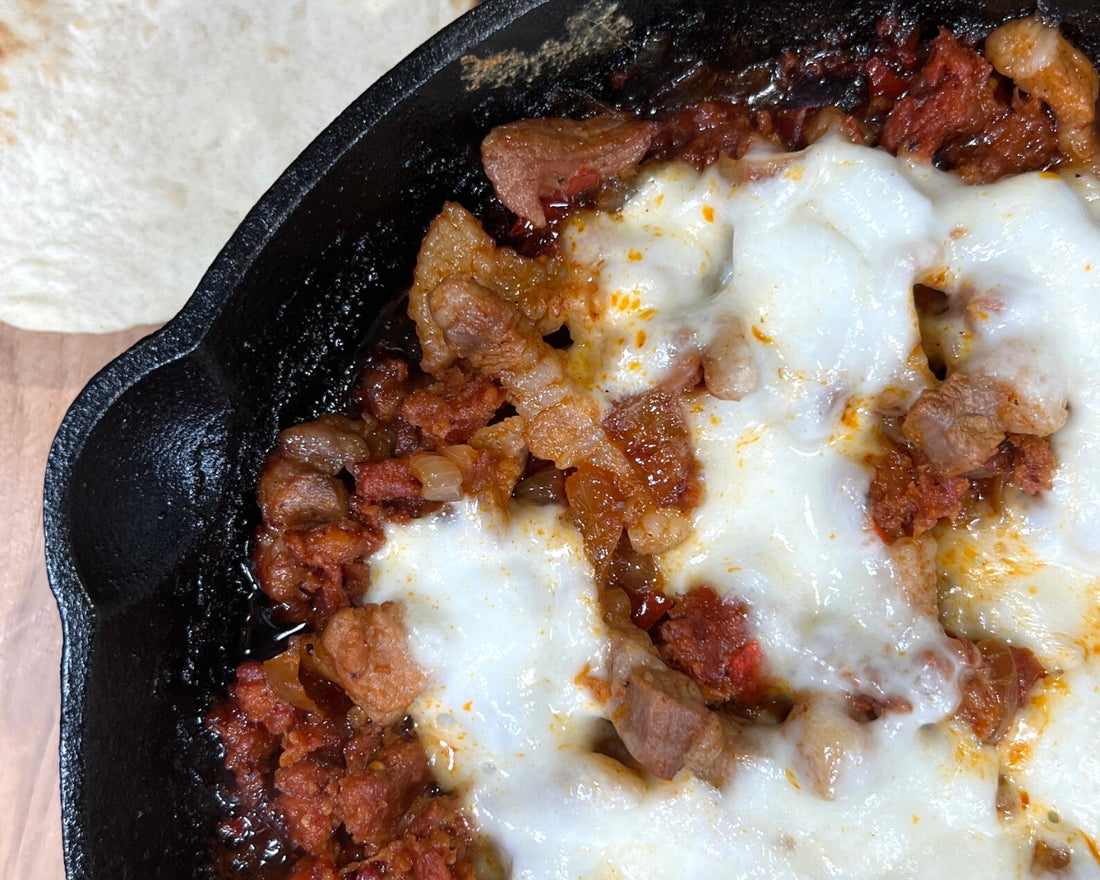 Ibérico Pork Belly is the star here, but these tacos are your oyster. Add your favorite seasonings and rubs, spicy peppers, melty cheeses, black beans, or whatever salsas and hot sauces your heart and stomach desires. We especially love to serve this family-style, with the cast-iron skillet in the middle (be careful not to touch the pan!) and a basket of warm tortillas everyone can pass around. 
Recipe for Pork Belly Skillet Tacos
Serves: 4 
Course: Main 
Time: 30 min
Ingredients for Pork Belly Skillet Tacos
300g (11 oz.) Campo Grande Pork Belly, chopped 

150g (5 oz.) soft uncooked chorizo 

1 onion, diced  

1 red bell pepper, diced  

1 Tablespoon barbecue seasoning

200g (7oz.) mozzarella, grated 

12-16 tortillas 
Preparation for Pork Belly Skillet Tacos
Heat a large cast-iron skillet over medium heat and add in the chorizo. Once it starts to render and release its fat, add the onions and peppers and cook until soft. Use a spatula or spoon to break up the chorizo while it cooks. 

Add Pork Belly to the pan, along with your barbecue seasoning. Cook until all the meat is nicely browned. 

Sprinkle cheese over the top and let cook until it starts to melt. Remove from heat once melted. 

Distribute your cheesy pork belly chorizo mixture evenly into each tortilla and serve warm.

¡Buen provecho!