Presa-Stuffed Potatoes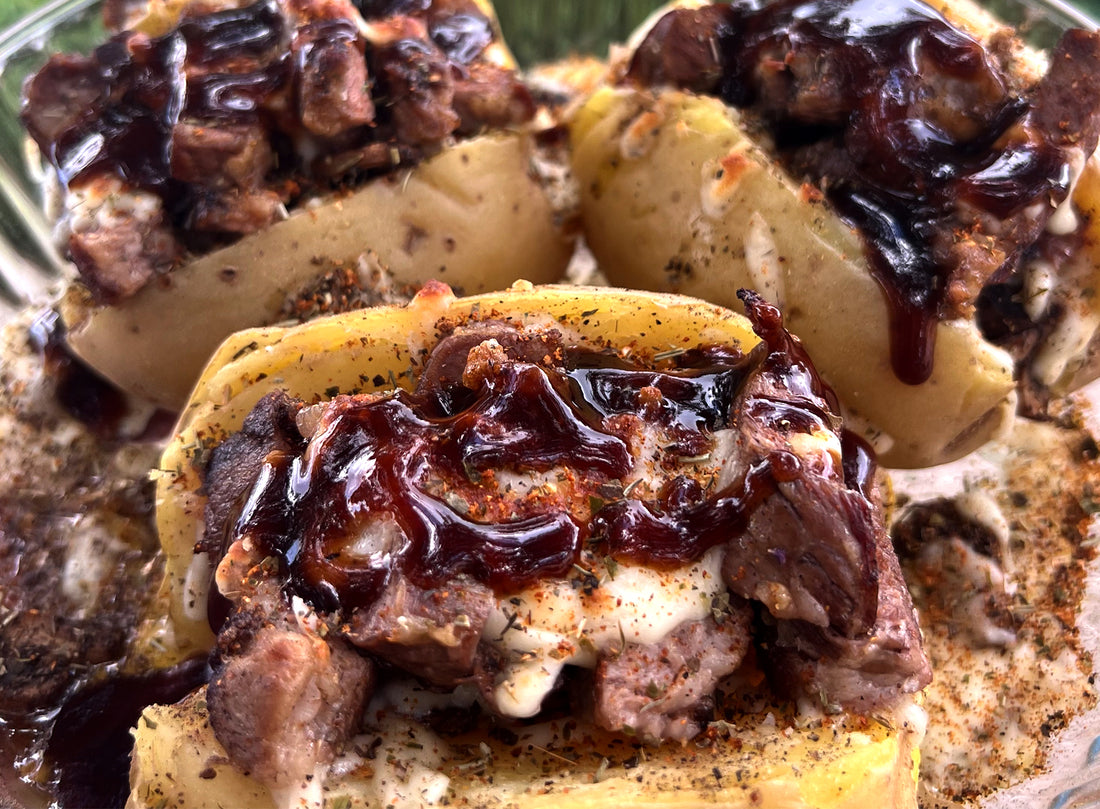 Load up potatoes with melty mozzarella, sautéd mushrooms, BBQ sauce, and thick slices of succulent presa Ibérica, seared crispy in a screaming hot skillet. 
Serves: 4 
Ingredients
8 large potatoes 

1 Tablespoon herb butter 

24 mushrooms (like white button), loosely chopped  

1 21-28 oz. Campo Grande Presa

Flaky salt 

Freshly ground black pepper 

14 oz. grated mozzarella

8 Tablespoons BBQ sauce 
Preparation 
Boil potatoes until soft. 

Heat herb butter in a large skillet and sauté mushrooms with butter until browned. Remove from the pan and set aside. 

Once potatoes are cooked, remove any excess fat from the presa and cut lengthwise into 4 pieces. 

Using the same skillet you used to cook the mushrooms, heat over high heat and cook presa for 2 minutes on each side. 

Open up the potatoes by slicing lengthwise through the middle, without cutting all the way through. Fill with mushrooms and half of the cheese and place in the oven to melt the cheese a bit. 

Once melted, slice the presa and add to the potatoes, top with the BBQ sauce and remaining cheese. Place potatoes under the broiler in the oven until the cheese is nice and browned, being careful not to burn.

¡Buen provecho!