Presa with Spicy Avo Cream & Crispy Broccoli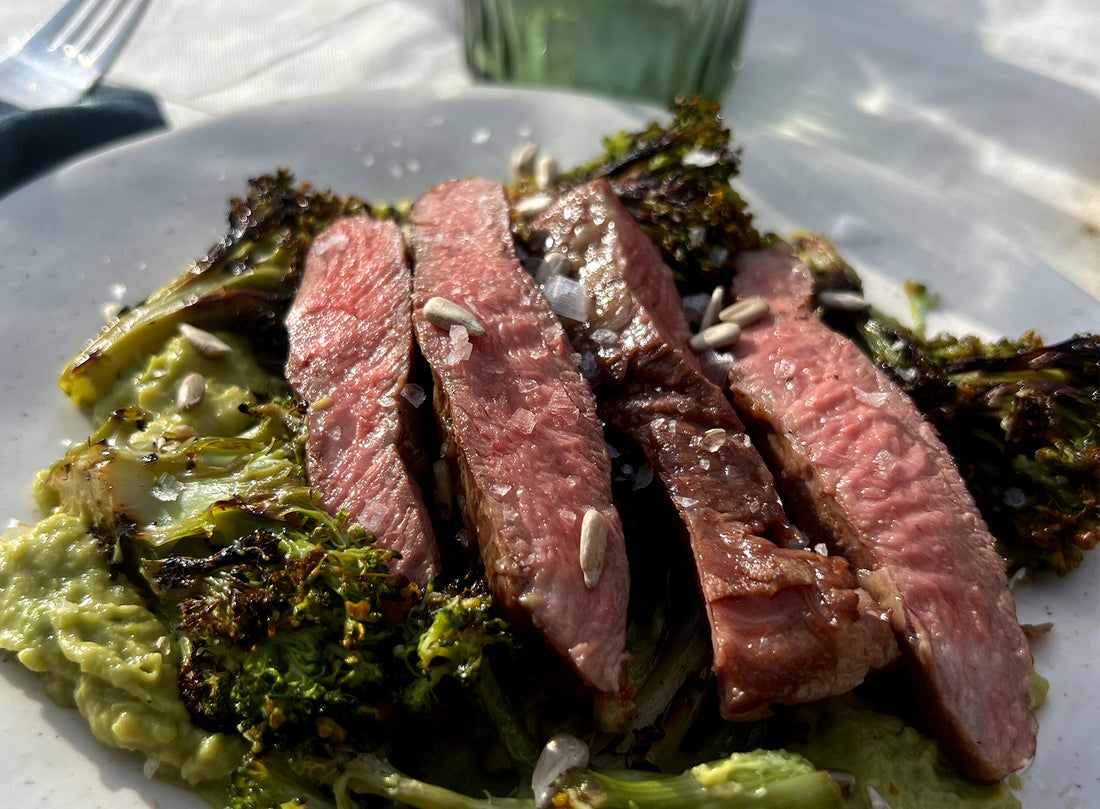 Go green with your presa and sauté broccoli in those Ibérico juices. Serve with a spicy and refreshing avo cream to keep the colors bright and the flavors light. 
Serves: 4
Ingredients
1 head broccoli, cut into florets 
1 21-28 oz. Campo Grande Presa, butterflied  
2 avocados, cut into chunks  
½ lemon
2 Tablespoons sound cream
1 Tablespoon green chile powder 
1 Tablespoon sunflower seeds 
Flaky salt
Freshly ground black pepper
Extra-virgin olive oil 
Preparation  
Steam broccoli until tender and bright green. 
In a medium-sized bowl, bix avocado, lemon juice, 2 Tablespoons sour cream, green chili, salt, pepper, and a drizzle of olive oil. Mix and mash until smooth. 
Season butterflied presa with salt and pepper and cook in a skillet on high heat for 2-3 minutes on each side until browned on the outside but tender on the inside.  
While the meat is cooking, toss in the broccoli and sauté to get it nice and crispy. 
Remove meat from the skillet and let it rest. Cut into slices. 
To serve, spread a layer of avo cream on each plate and top with broccoli. Serve with presa and a sprinkling of sea salt and sunflower seeds for some extra crunch. ¡Buen provecho!