Prime Rib Chuletón with Hashbrowns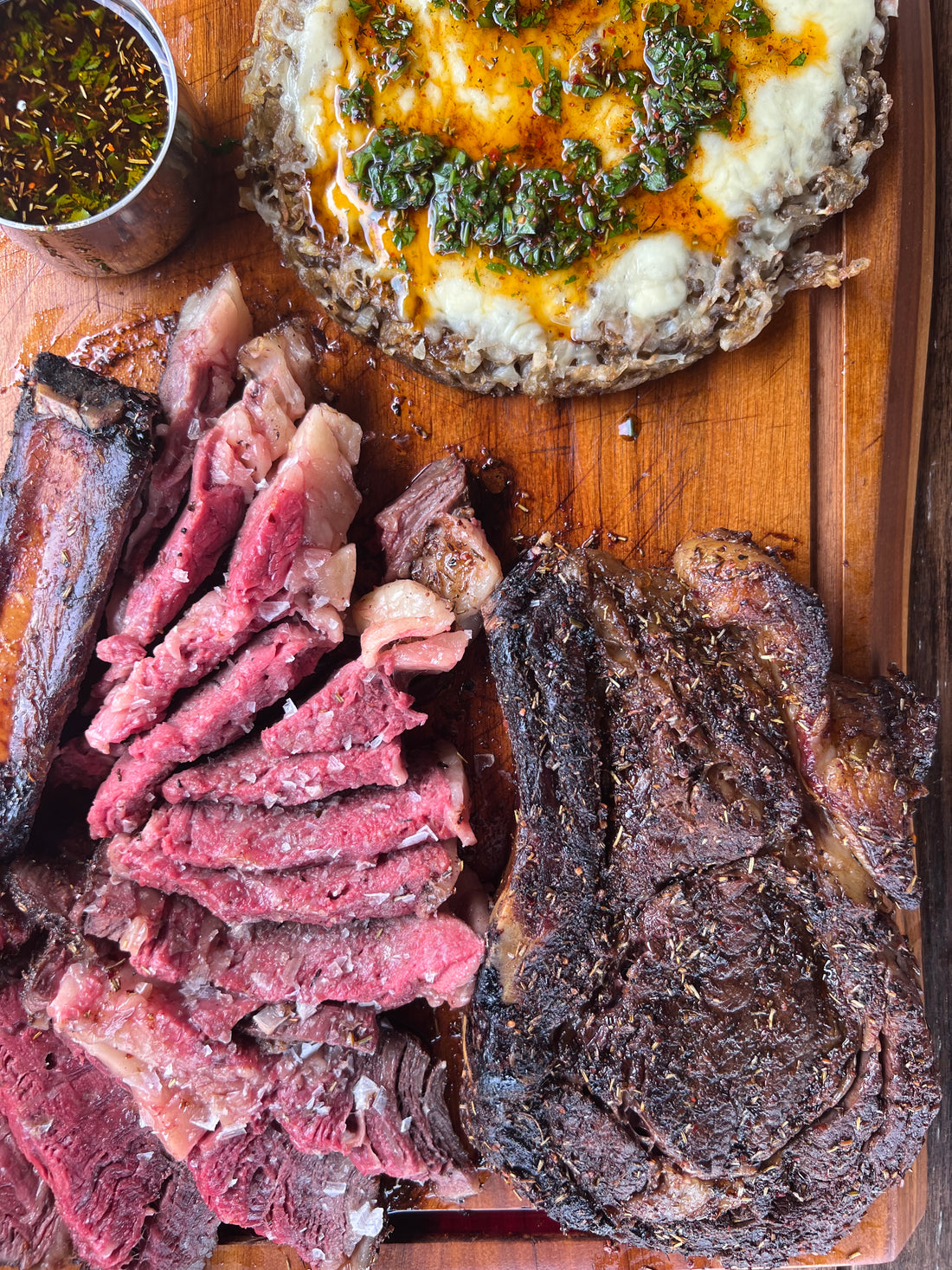 We won't judge if you turn this into the most luxurious breakfast known to humankind. 
Serves: 5-6
Ingredients
3-Rib Campo Grande Vaca Vieja Prime Rib Chuletón
1 Tablespoon butter, room temperature 
Red rub 
3 medium potatoes 
2 Tablespoons extra-virgin olive oil 
Salt 
2 oz. cheddar cheese, grated
Hot sauce, chili oil, or other condiment of choice 
Flaky salt 
Preparation   
Rub butter all over the chuletón and season with the red rub on all sides. 
To cook the chuletón in the oven, heat to 300ºF and cook until meat reaches an internal temperature of 135-140ºF (medium rare). To grill, cook at a medium temperature of 300ºF until it reaches medium rare. 
While the prime rib is cooking, grate the potatoes and squeeze to release as much water as possible. 
Heat a large sauté pan with olive olive oil and scatter the potatoes over the pan. Fry until crispy on all sides. Season with salt and top with cheese, 
Once cheese has melted, drizzle hot sauce, chili oil, or your condiment of choice over the hashbrowns.
Remove from the pan, divide into individual pieces, and sprinkle with flaky salt. ¡Buen provecho!