Roasted Rack of Ibérico With Dijon-Rosemary Glaze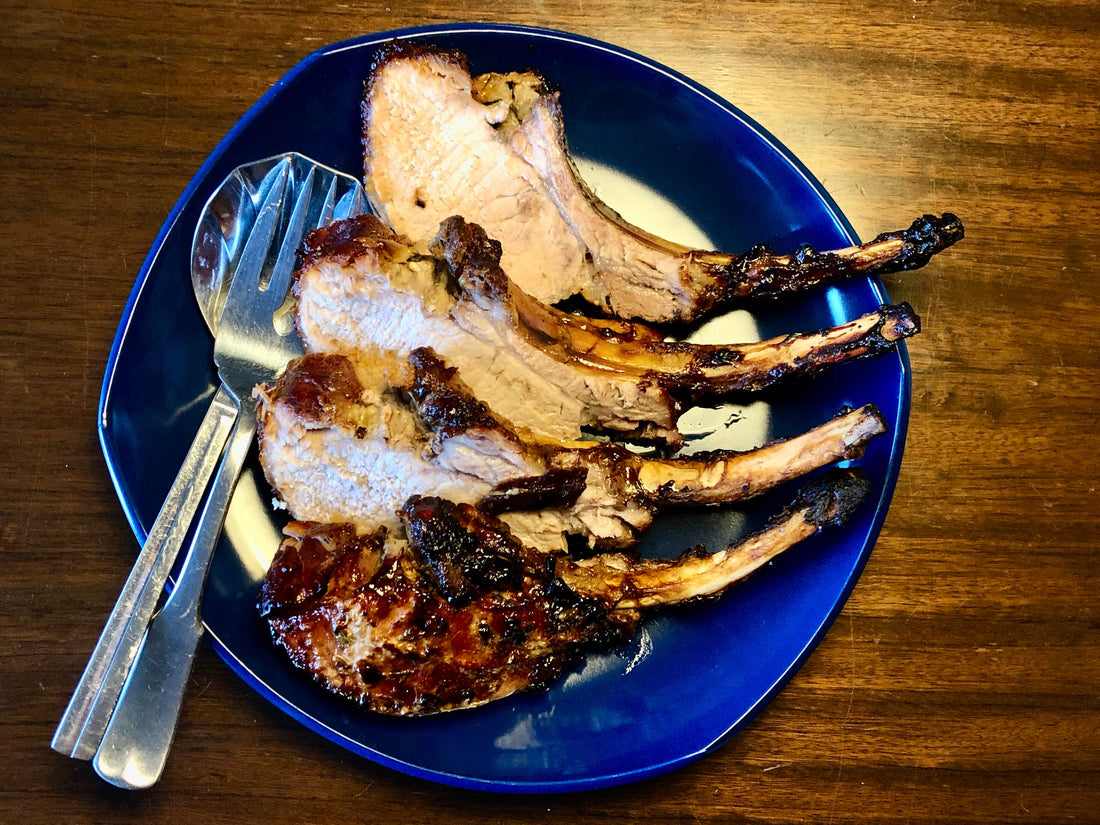 This low-effort roast of Ibérico makes a grand dinner party centerpiece with its shimmering Dijon-rosemary glaze and dramatic, crisp bones. Unlike conventional pork cuts, which need brining to stay moist, Ibérico pork is gorgeously marbled, which keeps the meat juicy. After carving the chops, fan them over a bed of mashed potatoes or root vegetables, and serve them with a peppery Spanish red such as garnacha or Ribera del Duero.  
Serves 4
Ingredients 
3 Tbsp. mayonnaise
1 Tbsp. Dijon mustard
1 Tbsp. brown sugar
1½ tsp. fine salt
2 garlic cloves, finely chopped
1½  tsp. finely chopped rosemary leaves
1 tsp. finely chopped thyme leaves 
Instructions 
Position a rack in the center of the oven and preheat to 425°F. In a bowl, whisk together the mayonnaise, mustard, brown sugar, salt, garlic, rosemary, and thyme. 

Slather the glaze all over the meat and bake until browned, about 25 minutes. Turn the heat to 250°F and bake until a thermometer inserted into the center of the meat reads 150°F, about 1 hour 20 minutes more. 


Allow the meat to rest for 12 minutes, then slice into 4 chops and serve.
Want the perfect pork for this recipe? Click here to shop Campo Grande heirloom Ibérico.