Seared Lomo Alto Steaks With Uruguayan Caper Vinaigrette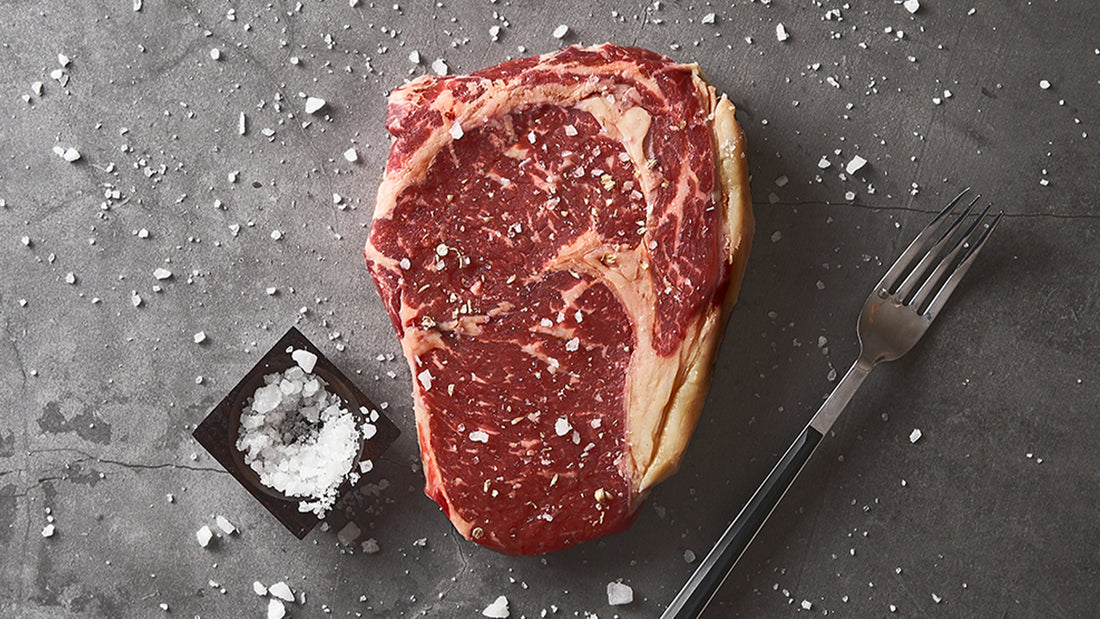 Lomo alto is the Spanish equivalent of New York strip steak, a firm, buttery cut that takes well to cast iron. In this recipe for seared lomo alto steaks with Uruguayan caper vinaigrette, we follow the advice of America's Test Kitchen, starting the steaks in a cold pan and slowly cranking up the heat. This makes for more even cooking and less smoke and sputtering grease. The acidity of the Uruguayan mojo (steak sauce) is a counterweight to the richness of the steaks. It tastes best when made a day or two ahead; store any leftover sauce in the fridge for up to 3 weeks.
Serves 2
Ingredients
1 cup extra-virgin olive oil
1 Tbsp. white wine vinegar
2 Tbsp. capers, coarsely chopped
3 garlic cloves, finely chopped
3 scallions, green parts removed, finely sliced
2 Campo Grande Lomo Alto steaks (about 14 oz. each), or NY strip steaks
Freshly ground black pepper
Kosher salt
Instructions
Make the mojo: To a jar, add the oil, vinegar, capers, garlic, scallions, and salt and black pepper to taste, then shake to combine; set aside.
Using paper towels, pat the steaks dry, then season generously with black pepper. To a cold cast-iron skillet, add the steaks one inch apart. Turn the heat to high and cook until beginning to sizzle, about 2 minutes, then flip the steaks and cook 2 minutes more. (The steaks should not yet be browned.)
Turn the heat to medium and flip the steaks again, cook for 2 minutes, and again to cook for 2 minutes more. Continue to cook, flipping every 2 minutes, until a thermometer inserted into the center of the meat reads 120ºF (for medium-rare), 5–10 minutes.
Transfer the steaks to a cutting board, tent with foil, and allow to rest for 5 minutes. Slice against the grain, spoon over the mojo, and serve immediately.