Chicken in Black Beer Sauce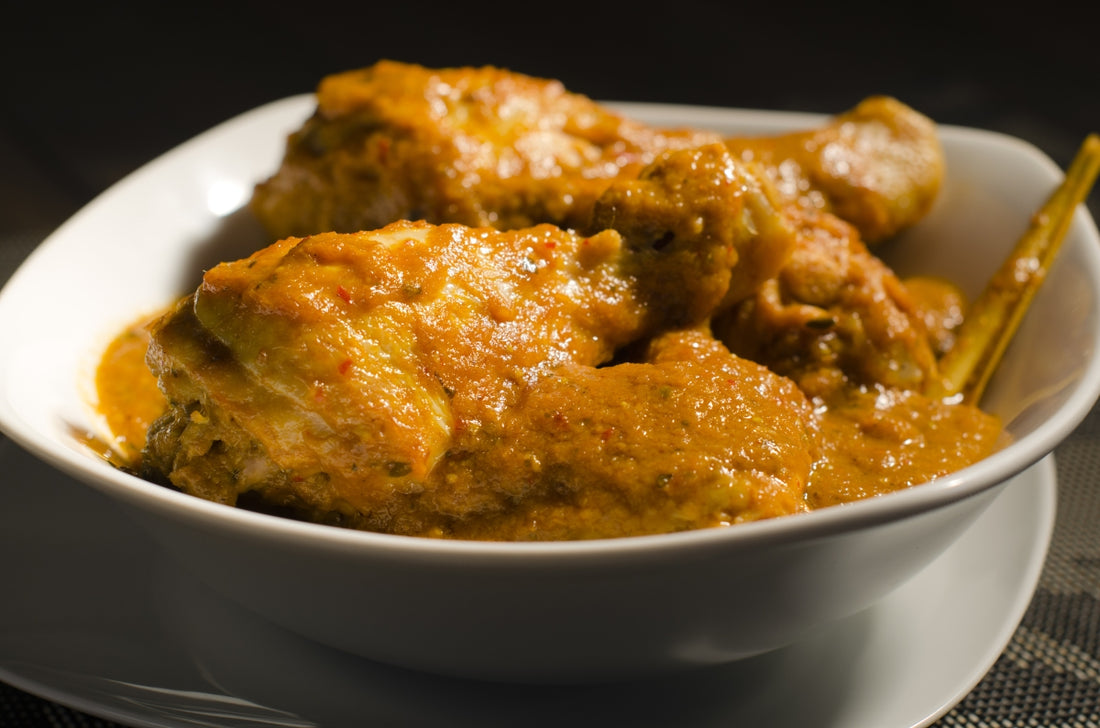 Chicken in black beer is A dish you can easily prepare at home if you want to opt for a traditional and tasty option with your personal touch. This is a variation of beer chicken, a stew of European origin that has become popular worldwide. It is believed to have originated in Germany from the Oktoberfest tradition, born in the 1st century.
The dark beer gives a delicate flavor to the chicken, with a rich and distinctive taste and aroma. In addition, the ingredients combined in this recipe also have beneficial health properties, as you will see below.
Ingredients
The ingredients needed for about 4 people are as follows:
1 minced chicken (approximately 1.5 kg)

1 bottle of dark beer (33 cl)

1 large onion

2 cloves garlic

2 carrots

2 bay leaves

1 teaspoon flour

Extra virgin olive oil

Salt and pepper for seasoning
Preparation
The preparation of this dish is very simple and consists of the following steps:
Peel and cut the onion and garlic into small pieces. Peel also the carrots but cut them into thin slices.

Heat a little oil in a large skillet and sauté the chicken with salt and pepper on both sides. Remove the chicken and set aside.

In the same oil, sauté the onion and garlic over medium heat until soft and translucent. Add the flour and mix well to incorporate it into the sauce.

Add the chicken, bay leaves and stout. Cover the pan and simmer for about 40 minutes or until the chicken is tender and the sauce has thickened.

Add the carrots about 15 minutes before the end of cooking time to cook evenly.

Adjust salt and pepper if necessary and serve hot.
Regarding side dishes, dark beer chicken can be eaten with many different side dishes depending on each person's preferences. Some options are:
White rice: a classic side dish that combines very well with the chicken and the sauce. You can cook the rice in salted water or chicken broth to give it more flavor.

French fries: another popular side dish that adds a crunchy contrast to the dish. You can fry the potatoes in oil or roast them in the oven with salt, pepper, and rosemary.

Green lettuce: a light and fresh option that helps balance the dish. You can prepare it with lettuce, tomatoes, cucumbers, onions, olives, and feta cheese and season with olive oil, vinegar, and oregano.

Mashed potatoes: a creamy and smooth alternative that combines very well with the sauce. You can make mashed potatoes with boiled milk, butter, salt, pepper, and nutmeg.
Benefits
Black beer chicken has many health benefits as long as it is consumed in moderation and as part of a balanced diet. Some of the benefits of the combination of its ingredients are:
Chicken is a lean meat that provides proteins of high biological value, essential for maintaining and repairing body tissues. It also contains B vitamins, such as B12, which is involved in forming red blood cells and the functioning of the nervous system. In addition, chicken meat also contains minerals such as iron, phosphorus, zinc, and selenium, which contribute to energy metabolism, the immune system, and cellular protection against oxidative stress.

Black beer is a fermented beverage that contains amino acids such as lecithin, which helps reduce levels of bad cholesterol, or LDL, and increase levels of good cholesterol, or HDL. It also contains minerals such as calcium, magnesium, phosphorus, and silicon, which help promote bone, muscle and nerve health. In addition, dark beer also contains B vitamins such as B1, B2, B6, and folic acid, which are involved in the metabolism of carbohydrates, proteins, and fats, as well as in the synthesis of DNA and the prevention of anemia.

Onion is a vegetable with antioxidant, anti-inflammatory, and antibacterial properties thanks to sulfur compounds, flavonoids, and quercetin content. These help improve blood circulation, prevent hypertension, regulate blood sugar, strengthen the immune system, and protect the respiratory tract.

Carrots are a healthy vegetable because of their high beta-carotene content, a pigment that the body converts into vitamin A. Vitamin A is necessary for vision, growth, reproduction, and maintaining skin and mucous membranes. This vegetable also contains vitamins C and E, antioxidants, and defense boosters. In addition, carrots are also a source of fiber, which helps to improve intestinal transit and prevent constipation.
In summary, the chicken in black beer is delicious, easy to prepare, and healthy. We encourage you to try it and enjoy it with your family or friends!