Different types of Iberian hams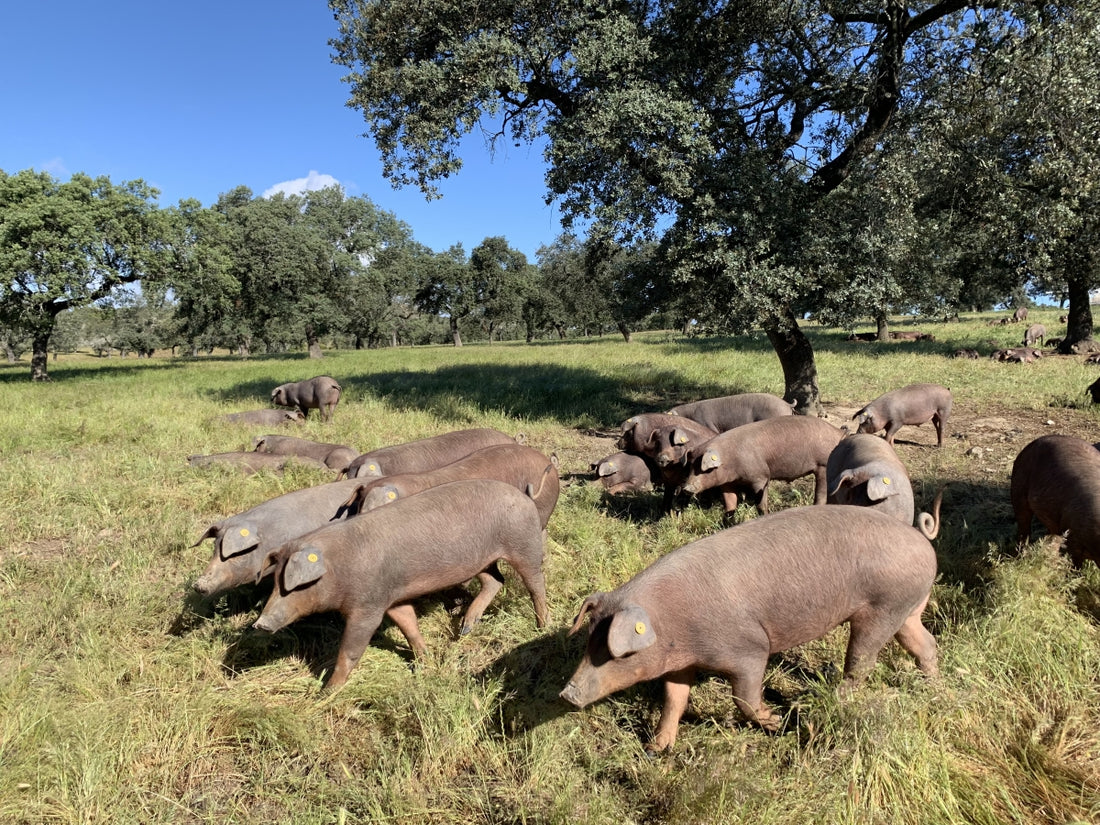 Iberian ham is a gastronomic treasure of Spanish origin that has earned worldwide fame thanks to its unique flavor and incomparable texture. Different Iberian hams vary in quality, feeding, and breeding within this category. In this article, we invite you to discover the main varieties of Iberian hams and their distinctive characteristics. Get ready for a culinary journey full of flavors!
Types of Iberian ham
The classification of the Iberian pig is given, taking into account details such as the percentage of breed and the feed the animal has received. In this way, a distinction can be made between the following classes:
100% Iberian acorn-fed acorn-fed Iberian ham
Considered the jewel in the crown, 100% Iberian acorn-fed Iberian ham is obtained from pigs fed exclusively on acorns during their fattening stage in the pasture, as well as other natural resources from the same place. This process, known as montanera, gives the ham an intense, sweet flavor and a juicy, delicate texture.
The fat infiltrated in the meat provides a characteristic aroma and unctuousness that distinguishes it. On the other hand, it has been bred without crossbreeding with other breeds. Thanks to this combination of characteristics, we can say that it is undoubtedly the maximum expression of Iberian ham.
Acorn-fed Iberian ham
Similar to the previous one. However, at a racial level, the pigs from which this ham comes are not 100% Iberian, but their racial percentage is around 75%. In this sense, although they are not as premium hams, they are pretty similar, so they are also exquisite delicacies.
Iberian ham from free-range fattened pigs
From Iberian pigs fed with acorns and natural feed, the Iberian ham from cebo de campo offers a perfect balance between quality and price. Its flavor is milder than acorn-fed ham but retains that much-appreciated juiciness and texture. It is an excellent option for those who enjoy a good Iberian ham without compromising their budget.