How to Cook Iberian Prey Correctly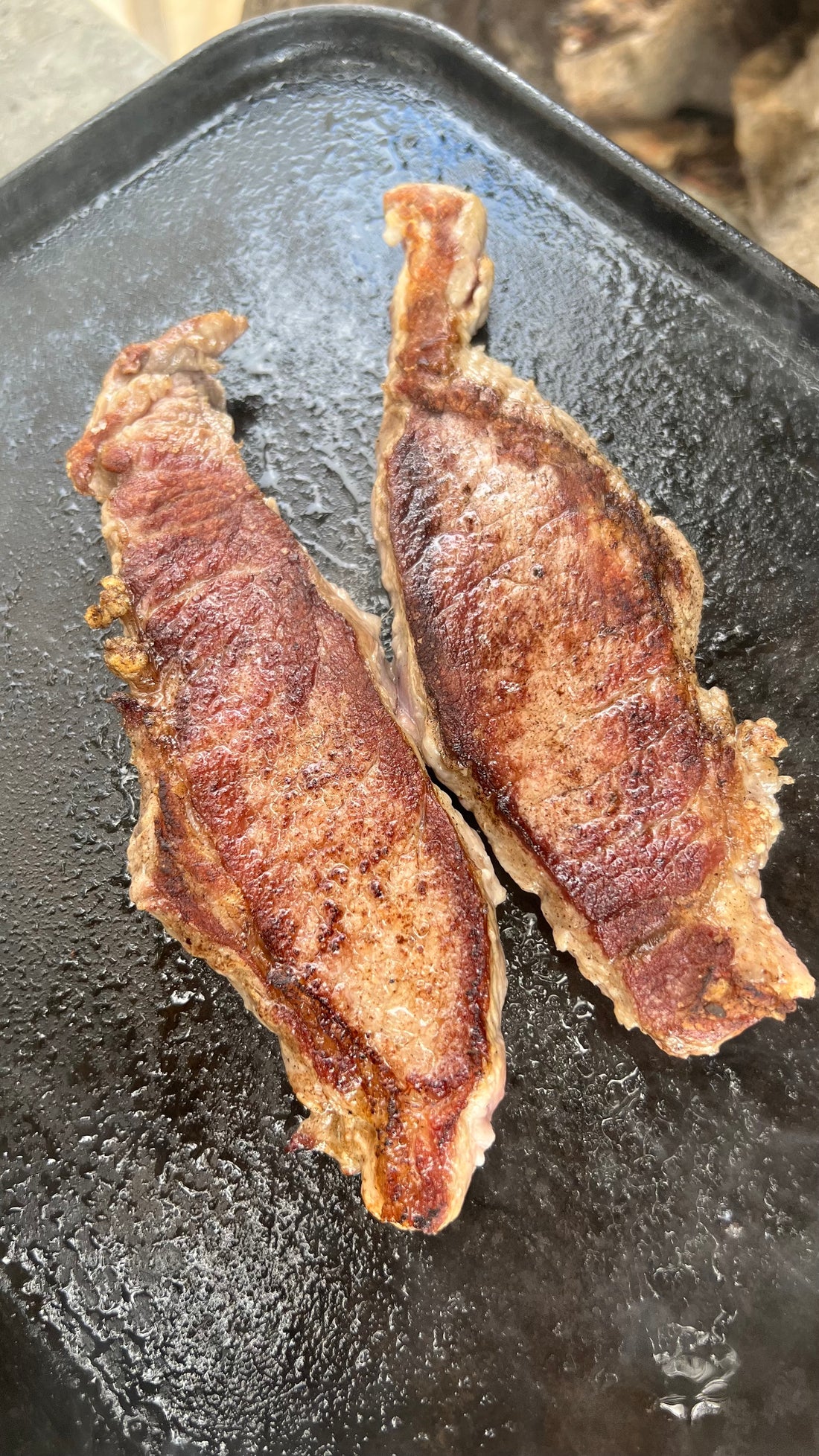 The Presa Ibérica (sometimes called prey) is one of the most phenomenal cuts of the Iberian pig, like the Pluma or Secreto. It's a very exclusive cut that weighs around 17-21 ounces and is so versatile that it can be prepared in many different ways. Find out more about how to cook Presa Ibérica correctly so you get delicious meat every single time. 
Characteristics of Iberian Pork
Iberian pork is a meat with the ideal balance of fat and lean muscle, which makes it an incredibly juicy cut. It also has high levels of proteins, monounsaturated acids (oleic acid), and a good amount of the vitamins and minerals.
It also has marbled and intramuscular fat that makes it incredibly delicious, with a tender texture and a unique, intense flavor.
This makeup has everything to do with the source: the Ibérico pigs. This breed of pig native to the Iberian peninsula grows freely in pastures, where they get all kinds of exercise. In addition, their diet is based on natural grasses and, in the months prior to slaughter, on acorns. That is why their meat has such an intense and incomparable flavor.
The Best Ways to Cook Presa Ibérica
You might be wondering how to correctly cook Iberian prey. Luckily, there are all sorts of ways to prepare it. It all depends on how much time you have, as each recipe requires different guidelines and degrees of cooking.
Seared Presa Ibérica 
One of the quickest ways to prepare Iberian pork is on the stove. Cut the meat into fillets of more or less the same thickness, add coarse salt, and place them in a frying pan with oil. You can also use a cast iron pan or griddle, which helps the outside cook more evenly. Sear for a few minutes on each side, remove from the pan, and let rest a before slicing. 
Grilled Presa Ibérica 
Another way to prepare Presa is to grill or barbecue it. It's simple but requires a bit more preparation and time. Before you place it on the grill you will need to sear it in a pan with oil, salt, and pepper, to lock in the juices. T
Once the meat has been seared and the grill is hot, but the embers have lost their intensity, place the Presa on the greased grill. You should place it away from the heat source, so that it cooks slower. Otherwise, the meat will be charred on the outside but raw on the inside. 
Grill between 40 and 45 minutes on low heat, and don't forget to cover the grill!
Baked Presa Ibérica 
Presa can also be baked whole in the oven. In this case, you can place it directly on the tray or in a baking dish. You can prepare it with baked potatoes or other vegetables. You could also add sherry wine or any other wine of your preference. 
Raw Presa Ibérica Tartare 
One of the most innovative preparations when it comes to Iberian pork is tartare. The texture is incredible and you can really taste the nuances and bold flavors of the Ibérico. 
If you're concerned about consuming raw pork, keep in mind that Iberian meat follows strict quality controls, so it is suitable for raw consumption. However, you should freeze it three days before eating and thaw it gradually in order to avoid cross-contamination.
For carpaccio, you should cut the meat finely, as if it were ham. For tartare, cut the Iberian Presa into small cubes, and mix with the ingredients of your choice like olive oil, soy sauce, and Worcestershire. You can add other vegetables or onions as well.