Tips for Smoking Meat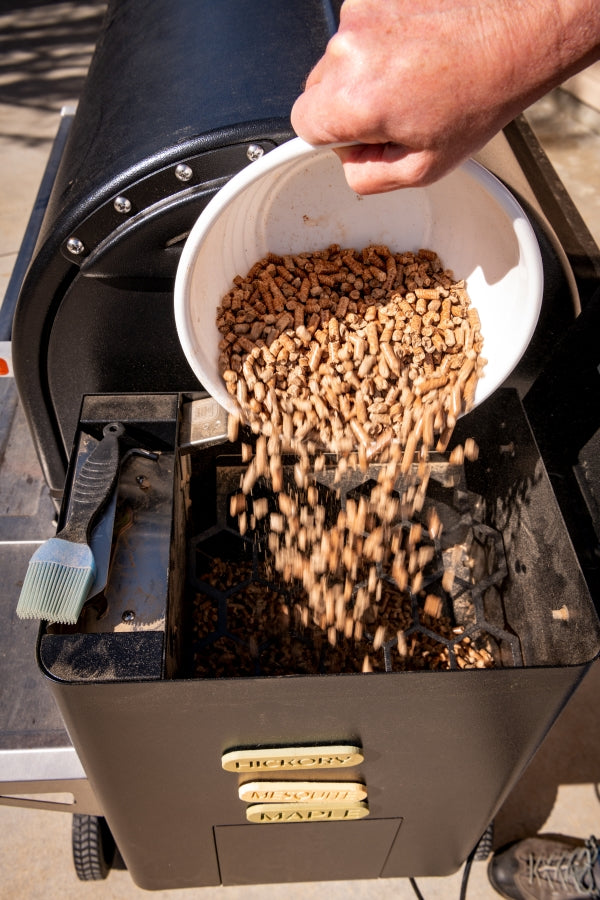 Smoked meat, especially Ibérico, is always a huge hit. It's an incredible way to add unique flavors that bring out the natural richness in the meat. Which is why it's been used a cooking process for generations, especially in the U.S. 
There are tons of ways to smoke meat using different methods and flavors. We're giving you lowdown and how to do it best so you can get those incredibly tasty and textures every single time. 
What's the best way to smoke meat? 
For good smoking, you need to choose good wood. Nowadays, it's possible to smoke meat in a few different ways: using a charcoal grill with wood or pellets, or using a special grill that cooks food and smokes it and the same time. The key is all in the wood. You can use wood (it must be wet before) or pellets, which are small pieces of wood cut and created specifically for this purpose.
You can smoke anything, from delicious traditional BBQ ribs to salmon, sausages, chicken, lamb, beef, and of course, Ibérico pork. 
Different Ways to Smoke Meat 
If you're ready to smoke meat, be it a rack of ribs or pork belly, there are all sorts of different techniques. Some require equipment, while others hardly require anything at all. 
Smoking on the Grill
To make the traditional grilled and smoked meat, you need a few pieces of wood, either pellets or firewood. If you have a gas grill, you're in luck: the gas grill usually comes with a lid, which traps the smoke and helps those flavors come in contact with the food. 
If you have a charcoal grill, that's okay - you can definitely smoke meat! We recommend wetting the wood before placing it on the coals. Keeping the wood moist keeps it from catching fire in case the charcoal sparks. When the wood begins to smoke, you can place the meat on the grate, cover with the lid, and begin the smoking process. If your charcoal grill does not have a lid, wrap the food in aluminum foil.
Traditional Smoking 
This is the oldest type of smoking and can be done hot or cold. Hot smoking is easier, as it consists of cooking the food while giving it the touch of smoke you want. With hot smoking, it's important to control the temperature and keep it constant. It should be between 158 and 230ºF. When you think of smoked Texas barbecue, this is the method that will take you there. 
Cold smoking is different in that it does not require the food to be cooked. It's all about getting smoky flavors into the food and is a perfect technique for smoking sushi. To cold smoke, the wood must be at a constant temperature of between 50 and 86ºF.
How to Smoke Meat Without a Grill
You may not have a grill, but that shouldn't stop you from getting those smoky backyard flavors. You can use a pot, smoke gun, or liquid smoke if you don't have a grill. Here's how: 
Smoking Meat in Pot
Not just any pot will do. You need a wok-type pot that fits the wood pellets, a rack, the meat and also as a tight-fitting lid. You're essentially creating a steamer. 
To smoke the meat in a pot, you first want to cook the meat in whatever method you prefer. Then, place the wood shavings or pellets in the bottom of the pot and cover it with the tight-fitting lid. Set the grate or rack into the pot and place the  the meat (previously cooked) on top. Place on the stove and let cook for about 20 minutes. 
Smoking with a Smoker Gun
A smoking gun is similar to a lighter, but contains sawdust. The sawdust burns and turns into smoke, giving off smoky aromas you can add directly to the meat. You may have seen it in restaurants or fancy cocktail bars, as it can be used to add instant smoky flavor.
Using Liquid Smoke 
Did you know that smoking can also be artificial? This is a relatively inexpensive and quick trick if you don't have time to light the grill. It consists of sprinkling food or bathing it in a liquid that tastes and smells like smoke.
Don't panic: it's a safe ingredient made from water and smoke condensation. It is added after the meat has been grilled, fried, or baked. You can also brush the meat with the liquid smoke before cooking if you prefer.
Admittedly, we don't recommend using liquid smoke. It just isn't the same as taking the meat through the actual smoking process. But it's an option if you're craving smoky flavors and don't have the tools or time.