Iberico abanico recipes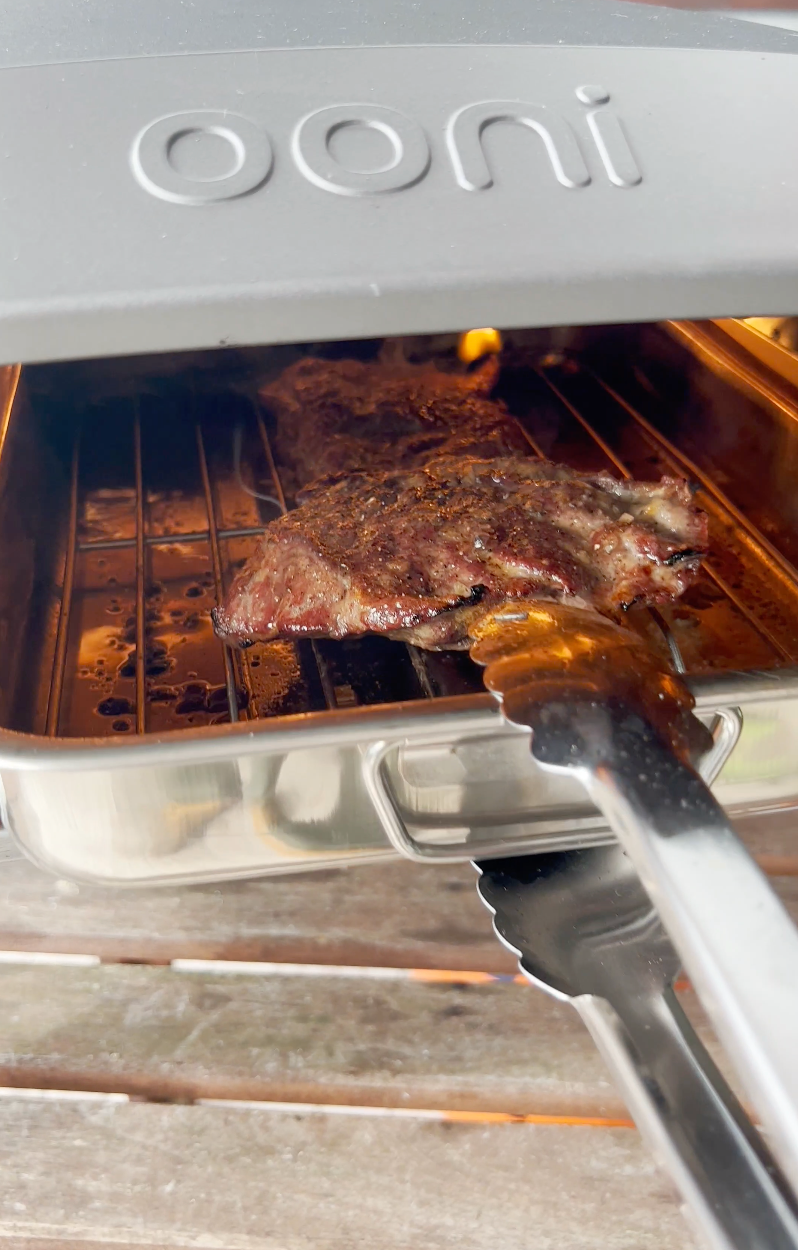 The iberico abanico is a rather unknown cut of pork among diners. However, if you have guests at home, they will be fascinated by ibérico abanico recipes. Secreto, sirloin and pluma, among others, are not the only gourmet cuts of Iberian pork, but the abanico is also delicious!
How to prepare iberico abanico?
Just like the Iberian secreto, the abanico is simple to prepare: grilled is the best way to cook it! It is a cut of pork with high levels of infiltrated fat and fibre; this means that the cut has the perfect balance and is not too fatty, but very juicy. It is enough to grill it with a drizzle of oil and no more seasoning than coarse salt and freshly ground black pepper.
This cut is very irregular, thin and uneven. This is because it is taken from the area around the ribs of the pig. Thanks to this quality, the size of the 'ibérico abanico' can vary. It is presented in the form of fillets that can be served in an infinite number of recipes and with multiple garnishes. Do you already know how you are going to prepare it?
Preliminary preparation tips
Remember that in all Iberian pork recipes it is advisable to leave the meat at room temperature for a few hours before cooking. This way, the inside of the meat will not be cold at the time of cooking.
Always choose fresh meat on the day when you buy it.
The ibérico abanico is thin, so one (depending on weight and size) can be enough for one person at a table.
Grilled iberico abanico with chips
Ingredients
500 grams of Iberian abanico.
Extra virgin olive oil.
Coarse salt flakes.
Freshly ground black pepper.
Potatoes for frying.
Preparation
The most laborious part of this recipe is the fries. First of all, peel and cut them into strips and leave them to soak for five minutes to release the starch.
Pat the potatoes dry with kitchen paper.
Place plenty of olive or sunflower oil in a frying pan or deep fryer.
When the oil is hot, add the potatoes.
If you fry them in a frying pan, remove the potatoes with a skimmer and place them on a plate with kitchen paper to absorb the oil.
You will know they are ready because it will be easy to pierce them with a knife. Don't forget to add salt!
The ibérico abanico can be made very quickly. Heat the griddle or frying pan.
In the meantime, coat the ibérico abanico with oil, using a kitchen brush.
Season with salt and pepper to taste.
Transfer to the frying pan or griddle when it is very hot.
Leave to cook on each side for approximately three minutes.
Remove and serve.
Iberian abanico baked in the oven
Ingredients
One kilo of Iberian abanico.
500 grams of baking potatoes.
500 milliliters of red wine for cooking.
Extra virgin olive oil.
Salt flakes.
Freshly ground black pepper.
A sprig of rosemary.
Preparation
Season the iberico abanicos with salt and pepper and place them in a baking dish or tray.
Preheat the oven to 170ºC for a few minutes.
Put the iberico abanicos in the oven for 25-30 minutes. Drizzle with oil and sprinkle with rosemary.
Halfway through cooking, turn the meat over. Be careful never to do this with a fork, use tongs or tongs to prevent the meat from releasing its juices.
Wash the potatoes and cut them in half.
Place the potatoes in an ovenproof dish with salt, pepper, thyme, olive oil and cooking wine.
The potatoes and the meat should be done at the same time, but in different pans. The potatoes, if they are all the same size, will be ready in half an hour.
You can garnish the dish with the sauce of your choice.
Fajitas of iberico abanico
Ingredients
500 grams of iberico abanico.
Green, red and yellow peppers.
A large white onion.
Coarse salt and freshly ground black pepper.
Hot paprika.
Extra virgin olive oil.
Smoked bacon (optional).
Tortillas for fajitas. They can be flour or corn tortillas.
Preparation
Cut the peppers and onion into julienne strips and place them in a frying pan with enough oil. The pan should preferably be a wok or a good size frying pan.
When the vegetables are soft (you will notice that the onion starts to change color), add the iberico abanico.
The abanico should be cut into strips. You can do this with the help of a knife, ask your butcher to cut it into strips, or if you don't want to get too complicated, you can do it with a pair of kitchen scissors. Try to make the strips more or less uniform and of the same size.
Stir well and add salt flakes and freshly ground black pepper, as well as a teaspoon of hot paprika - it all depends on how spicy you like it!
Cut the bacon strips into smaller pieces, also using a knife or scissors. Remember that the bacon itself releases enough fat, so it is not advisable to add more oil if the mixture starts to lose liquid.
Stir well until the meat and vegetables are done.
If you prefer, you can cook the bacon separately in a smaller frying pan and then add it, in chunks, to the mixture. It is not advisable to use the bacon cubes as the thickness and flavor is very different.
Remove and set aside.
Heat the fajita tortillas in a clean frying pan or griddle.
Serve the iberico abanico mixture on top of the tortilla and roll up like a taco.
As a tip: you can add sliced cheese (gouda or edam) to melt, if you like cheese. On the other hand, you can serve it with a good homemade guacamole - the taste will be amazing!