Pork and Chicken Fideuà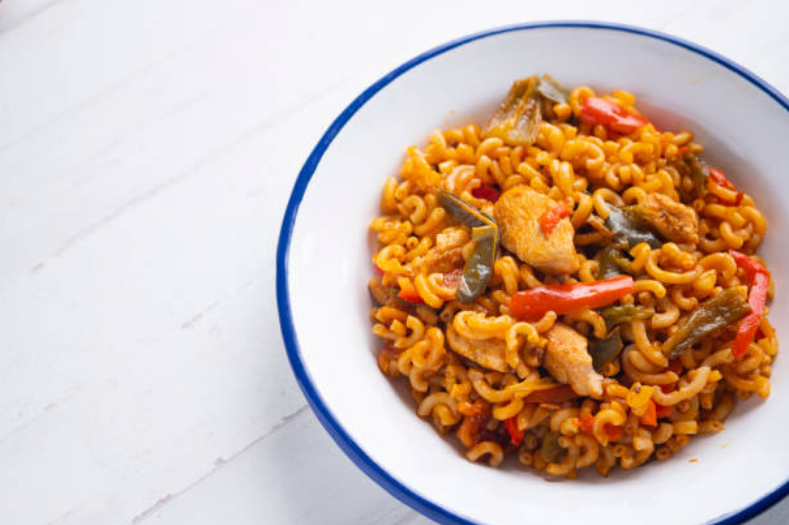 Fideùa a traditional Spanish dish cooked in a paella pan. But unlike the typical paella, fideuà is made with a special type of thin, short noodle instead of rice. It's a dish loved by all and is full of those classic Spanish flavors like saffron, garlic, and in this case, Ibérico pork and chicken. Read more for the inside scoop on how to prepare your own pork and chicken fideuà   
Recipe for Pork and Chicken Fideuà
This recipe calls for chicken and pork, but feel free to add whatever protein you fancy, like seafood, beef, or even rabbit (a typical addition in Spain). You can also go vegetarian and make the dish with vegetables and mushrooms. 
In terms of choosing your pork, we love using Ibérico St. Louis Ribs. But you can use other cuts like Pluma or tenderloin as well. If you use ribs, simply cut them into individual ribs before sautéing. 
Ingredients for Pork and Chicken Fideuà 
12 oz. fideuà or noodles

9 oz. boneless chicken breast.

9 oz. Ibérico pork meat of choice

1 green bell pepper, chopped

1 red bell pepper, chopped 

1 large onion, chopped 

4.25 cups beef or chicken broth

9 oz. crushed tomato 

3 cloves garlic, sliced 

Extra-virgin olive oil 

Bay leaf

Pinch of saffron

Fresh parsley

Coarse salt
Preparation for Pork and Chicken Fideuà
Remove the chicken and pork meat from the refrigerator and bring to room temperature.

Trim the meat well, removing any excess fat and tissue.

Cut the meat into small pieces and set aside.

Drizzle oil in a paella pan and heat over the fire or stove. 

Add onions and peppers to the paella pan and sauté them well. 

Add pork and chicken and cook until all the ingredients are nicely fried. 

Add the broth and stir well with a wooden spoon so the ingredients are well mixed. 

Add the garlic, tomato, bay leaf, saffron, parsley, and a pinch of salt. Stir and let cook for about 10 minutes. 

Add the f

ideuà and cook according to the package instructions, usually about 10-12 minutes. 
Once noodles are soft, remove the paella from the heat and let sit for 15 minutes before serving. ¡Buen provecho! 
Tips for Preparing a the Perfect Fideuà
Before cooking, take the meat out of the refrigerator and bring to room temperature. This helps to meat cook evenly. 
Make the beef or chicken broth at home instead of buying the store-bought stuff. This will give you the richest flavor and will take your fideuà to the next level.
Remember to follow the instructions on the package for the noodles, as every brand is different. They should be soft, but not so soft that they break easily. 
How to Serve Spanish Fideuà
This dish can be served as a starter, but it can also be done as a main course, depending on what you are serving. In restaurants, for example, fideuà is usually presented as a starter or first course, but it's so filling that it works perfectly well as a main course or second course.