Premium Spanish Meats: Discover their Flavors and Textures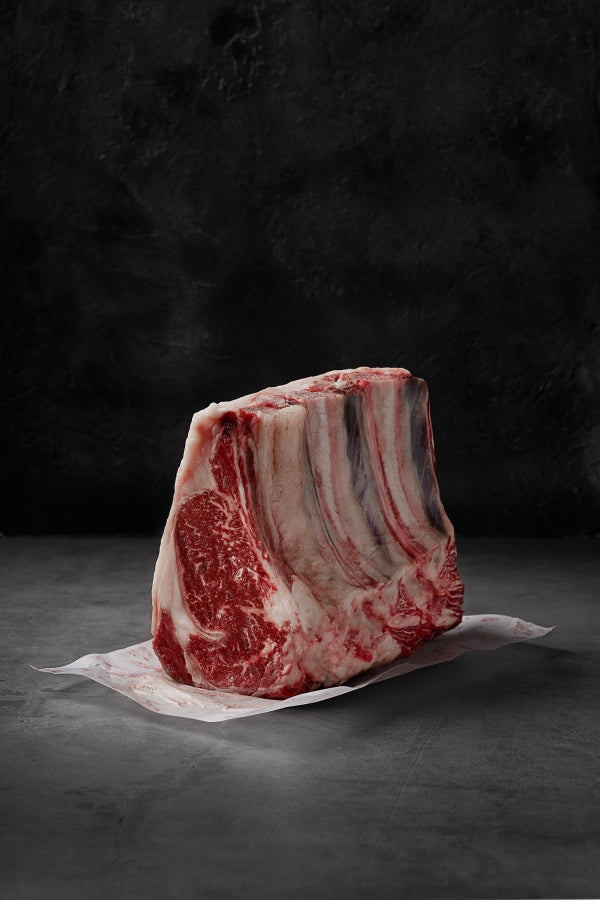 Meat is an indispensable element in most emblematic recipes of Spain's gastronomy. Fortunately, the country has ample fields dedicated to the livestock industry that always guarantee quality meat to keep the gastronomic industry excelling in Europe and the rest of the world.
We dare say that the vast majority of Spanish meats are of the best possible quality; however, even within the best beef specimens, some products stand out from the rest. In fact, within the same types of meat, some subdivisions determine whether the meat is premium or not.
For that reason, if you are searching for the best meats in Spain to taste, you have several destinations to visit or meat orders to wait at home. These types of meats are known for their delicious flavor, but the most important particularity that most of these products share is the texture; if it is soft and melts in your mouth, you are looking at premium meat.
What does it take to ensure premium meat?
The meats we know today as premium products result from arduous and meticulous work in which the best specimens of each species are taken to reproduce, thus obtaining desirable characteristics that ensure premium meat.
However, this is only the first part of the work because the care of the animals must also be impeccable to maintain the quality of the meat until the day of slaughter.
They must be fed a completely natural diet adapted to their nutritional needs. They must be kept in a stress-free environment where they can move freely. Their health must also be taken care of as much as possible so that giving them medicines and other things will not be necessary.
Because of all the effort behind good meat, these are usually identified everywhere, so you know what they are. But it is worth mentioning so that you know what to ask if you have doubts about any product.
Galician Beef: A premium meat from Galicia
Galicia has a long livestock tradition; Galician veal has been produced for at least 3000 years. All the products within the IGP Ternera Gallega guarantee their quality. Still, one of the varieties within this IGP stands out from the rest: the Ternera Gallega Suprema.
This product stands out because the calves are raised with their mothers, and the basis of their diet is their mother's milk, as they are slaughtered relatively young at approximately 8 months of age. Thanks to this, it is one of the cleanest, most delicious, juicy, and tender products.
This meat can be found nationwide in butcher shops and supermarkets. However, you should check the guarantee certificate to ensure it is the Supreme variant. It is difficult to find a better beef than this one, so it is a favorite among diners.
Beef "Capricho."
There is a famous restaurant in the province of León, specifically in Jiménez de Jamuz, called "Restaurant Bodega El Capricho." This place has received international recognition for offering one of the best beef meats in the world, so if you want to eat beef, this is your best option.
The Capricho Meat Shops offer the best cuts of beef. These products have undergone a meticulous maturation process of up to 90 days to ensure the best possible flavor. Their premium product stands out for having the necessary amount of fat so that the pieces (handcrafted) have a very smooth texture and a very complex flavor, impossible to compare with other types of meat.
Veal Avileña
Avila PGI meat is the first meat in Spain to obtain the Specific Denomination, so it is considered a traditional product of the country. Its quality has never been questioned; instead, it is a pioneer in terms of meat quality.
Many premium meats have soft textures and mild flavors, but this product offers tender meat with an intense flavor. Unlike other high-BMS meats, this meat takes more effort to mature and break down the intramuscular fiber. However, with the necessary care, the desired result is achieved.
This meat can be found in different butcher shops and even delivered to your home. Otherwise, it is always an option to travel to Avila to buy it. You will surely enjoy the destination and culinary delights that await you.
With these three types of premium meats, you can begin your journey through gourmet cattle ranching. Trying classic recipes using these meats can make an incredible change in texture, flavor, and experience.