Steamed mussels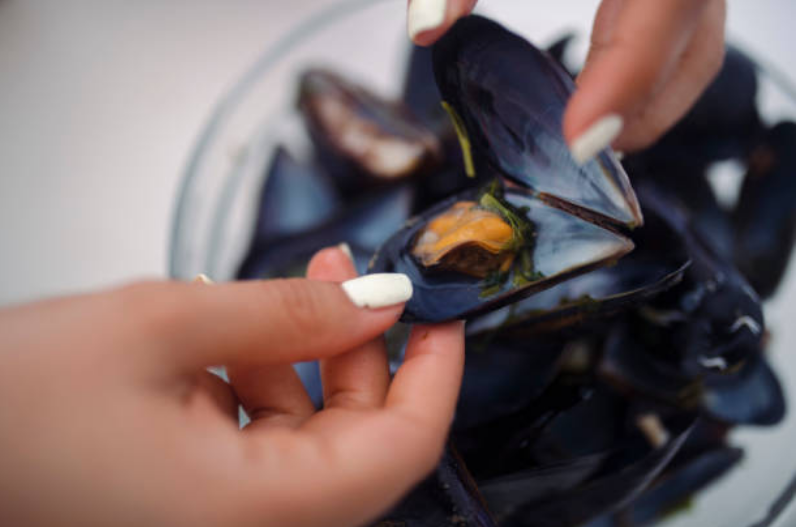 Are you looking for an easy-to-prepare and very healthy dish? Take note of steamed mussels! This delicious recipe can be eaten just like this or pair it with other condiments. It's also perfect for the whole family - the kids love it!
Why eat steamed mussels?
If you want a delicious and healthy dish, steamed mussels are best. Mussels are shellfish that are rich in quality proteins; they also contain iron, calcium, phosphorus, and B vitamins. The best thing about steamed mussels, besides their tremendous amount of nutrients, is that they are a very economical dish and very easy to prepare. You can find mussels all year round!
Steamed mussels are already delicious and only need a little elaboration. However, we recommend preparing them with spicy or sweet paprika to give a special touch to the recipe. It is a very satisfying and delicious recipe! They are perfect if you take care of your diet and offer children a tasty and very healthy little delicacy.
Despite being a straightforward recipe, you must control the cooking time very well. This makes a big difference in the results of this recipe. You can do it with water and add a touch of paprika, but it is also possible to add a splash of white wine.
On the other hand, we advise you not to discard the cooking water, as it is perfect for preparing other seafood and good fish stock.
How to make steamed mussels?
Ingredients
One kilo of mussels.

Coarse or flaked salt.

A bay leaf.

A lemon.

Sweet or spicy paprika or a splash of white wine (optional).
Elaboration
The first thing to do is wash and clean the mussels well. Keep in mind that they may have sand.

Use plenty of cold water to wash the mussels and a colander.

You can dry the excess water using kitchen paper.

Place the mussels in a saucepan.

Squeeze the juice of a lemon over the mussels.

Sprinkle a teaspoon of hot paprika or sweet paprika, whichever you prefer. This ingredient is optional, but we recommend adding it as it gives a unique touch to the recipe.

Add four tablespoons of water to the saucepan. You do not need abundant liquid. The bottom of the pan will be more than enough. Keep in mind that the mussels will release the water they have inside during the cooking process.

Add a bay leaf to give a touch of smell to the dish.

Cover the saucepan and bring it to the fire.

Count eight minutes from when the water starts to boil and the mussels begin to cook. After these eight minutes, the mussels will be ready!

You will know the mussels are ready because they will all be open. If any of the mussels do not make available, you can discard them.

Remove the mussels from the heat and drain the broth. As already mentioned, reserving this mussel broth for use in other stews is a good idea.

Once you remove the mussels from the heat, they are ready to serve.
Mussel cleaning
One of the most important points when preparing steamed mussels is the cleaning of the mussels. It is essential to know how to do it! It would be best if you also kept in mind that mussels cannot be consumed two days after they are caught; on the other hand, do not forget to keep them in the refrigerator and check them before putting them on fire: eliminate mussels with broken shells.
Cleaning mussels can be done in different ways. It all depends on your preferences. Many people only remove the most visible impurities to enhance the mollusk's sea flavor; this means you can wear the mussel beards, some crustaceans that may be attached, and, of course, the sand.
To remove the mussel's beard, place it under the cold water tap. Always do it this way! Use a knife to remove these impurities and wash the shell well.
How to obtain exquisite steamed mussels?
Mussels do not need fantastic elaborations to be delicious. However, it is advisable to use bay leaves if you have them at home; it is also advisable to squeeze the juice of a lemon on top and even pour a splash of white wine. You will notice the difference!
On the other hand, keep an eye on the mussels while on fire. They do not have an exact cooking time, so you must watch when the mussels are opening. They will be ready to serve!
Did you know that you can substitute water for wine? In Galicia, for example, albariño wine is often used instead of water, which is an excellent way to prepare this recipe! Finally, although they can be eaten alone, steamed mussels can be used to equip or accompany other dishes such as rice and pasta.