The Arab Influence on Spanish Gastronomy: Discovering Recipes with History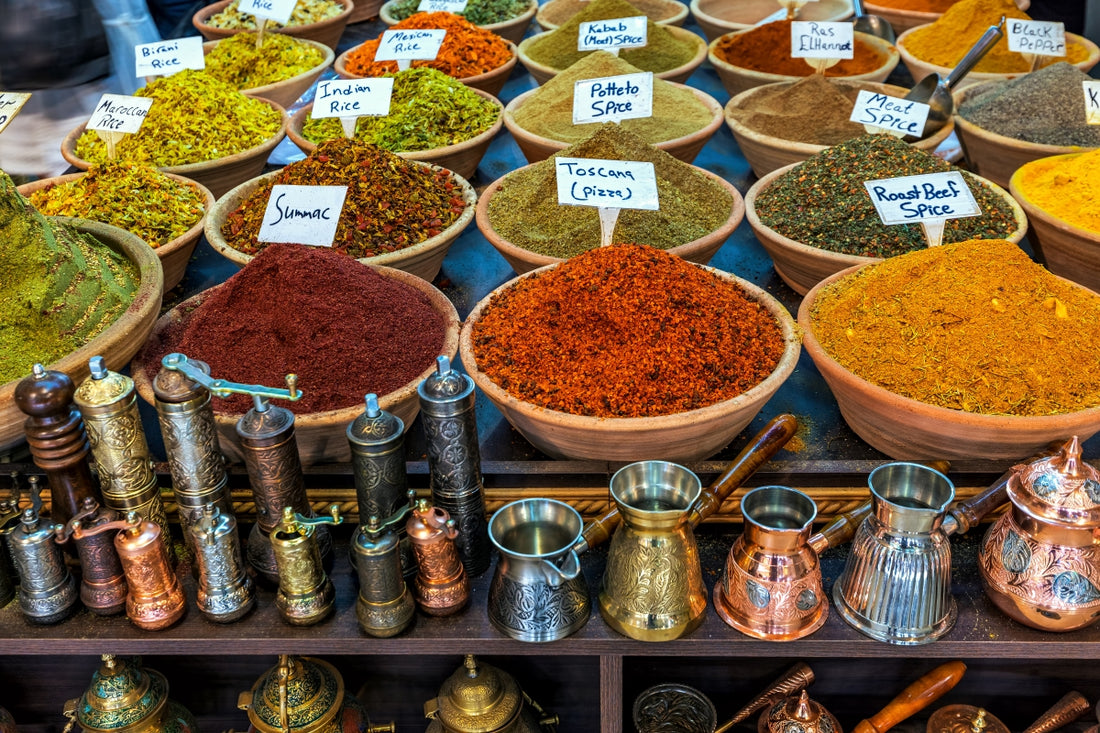 Spain's extensive and award-winning gastronomy would not be what it is today without the influence of many other cultures that, over the years, gave ingredients and culinary knowledge that are still used today. However, few cultures have influenced Spanish cuisine as much as the Muslims.
Muslims arrived in the Iberian Peninsula in the 700s, when Spanish cuisine was quite scarce and rudimentary. It could be said that the gastronomic culture was almost null or, at best, incipient. People used to consume some types of cereals, olives, grapes, cheeses, hams, meats and some fruits. All this as an inheritance from the Romans, Phoenicians and Greeks.
However, Spain has a fertile land that at that time had not been exploited, along with the essential climatic conditions to be able to develop various foods that are now part of many traditional Spanish recipes. So how did Arab culture influence the country's gastronomy?
Nearly 800 years of history: Al-Andalus period
The Arabs arrived in the Iberian Peninsula in the year 711 and remained in the territory until 1492 when they were expelled by the Catholic Monarchs. However, after so much time living in Spain, it is completely impossible to erase their contributions to the culture in all senses.
The arrival of the Muslims revolutionized and completely altered the cuisine that was known in the peninsula. Even the way of eating changed completely. It is said that previously all dishes were served at the same time, but after their example, people began to have an order of service starting with starters, main courses and desserts.
But this is not remotely the most important thing that the Arabs brought with them, as they also brought with them new methods of livestock and agriculture; in this way, they managed to change the gastronomy of the territory from having quite simple recipes to having a selection of authentic delicacies, with spices and elements brought from far away. In addition, they brought economic well-being to the peninsula, as they became an important point for gastronomic trade in Europe.
What was the Arabs' gift to the country?
It is difficult to list them all, but here are some of the contributions that Muslim culture left behind.
Cereals
Can you imagine living without a delicious Valencian paella or a rice pudding for dessert? Well, this would have been life without the Muslim influence, since they brought rice to the peninsula along with the best sowing methods for this cereal.
Rice became a main element of the country's diet and, depending on the region, it began to be combined with different things such as vegetables, legumes, meats and seafood. Now, it is one of the most used bases in Spanish recipes. They also brought black and red wheat.
Fruits and vegetables
Coconut trees, banana plants, eggplant, artichoke, asparagus, dates and the very sweet oranges. All of these were brought by the Muslims and, with the arrival of these foods, new ways of eating fruits and vegetables were also brought.
Previously, people ate fruits and vegetables as a main dish, without garnishes and without anything else. But the Arabs taught people to mix the ingredients, creating more complex recipes in which flavors, aromas and textures complemented each other. The consumption of fruit juices is also linked to this era.
As if this were not enough, the Muslims also brought the necessary method to elaborate dried fruits, preserving a great part of the cultivated fruits for later and to be used with more comfort in the kitchen.
Pastries 
All kinds of sweets would have to be forgotten if it were not for the Arabs, for it was they who brought sugar with them. In fact, during the Al-Andalus period, southern Spain became an important center of sugar production and export.
Already with the production of wheat and sugar, different desserts began to be prepared, and with the new use of almonds in these, confectionery began an upward path that allows us today to enjoy many rich recipes. In addition, thanks to preservation methods, things like fruit jams and marmalades could be produced.
Al-Andalus also left Christmas sweets such as nougat and marzipan as a legacy, an Arab heritage that has become part of the Hispanic culture.
Spices
The arrival of spices in Al-Andalus not only brought tastier Spanish recipes, but also a culinary revolution throughout Europe, as the different ingredients brought by the Muslims began to be exported from the peninsula.
Saffron, cinnamon, nutmeg, sesame and ginger were some of these spices imported to Spain and soon became an essential part of the different preparations (sweet and savory) of the territory.
As you can see, the gastronomic contribution of the Arabs in Spanish cuisine is very large and represents the basis of almost all the recipes consumed today. Without their arrival, we could be telling a very different story, but now we can only be thankful for their cultural contribution that changed the culinary course of Spain.