Tips for Preparing Ibérico Pork Presa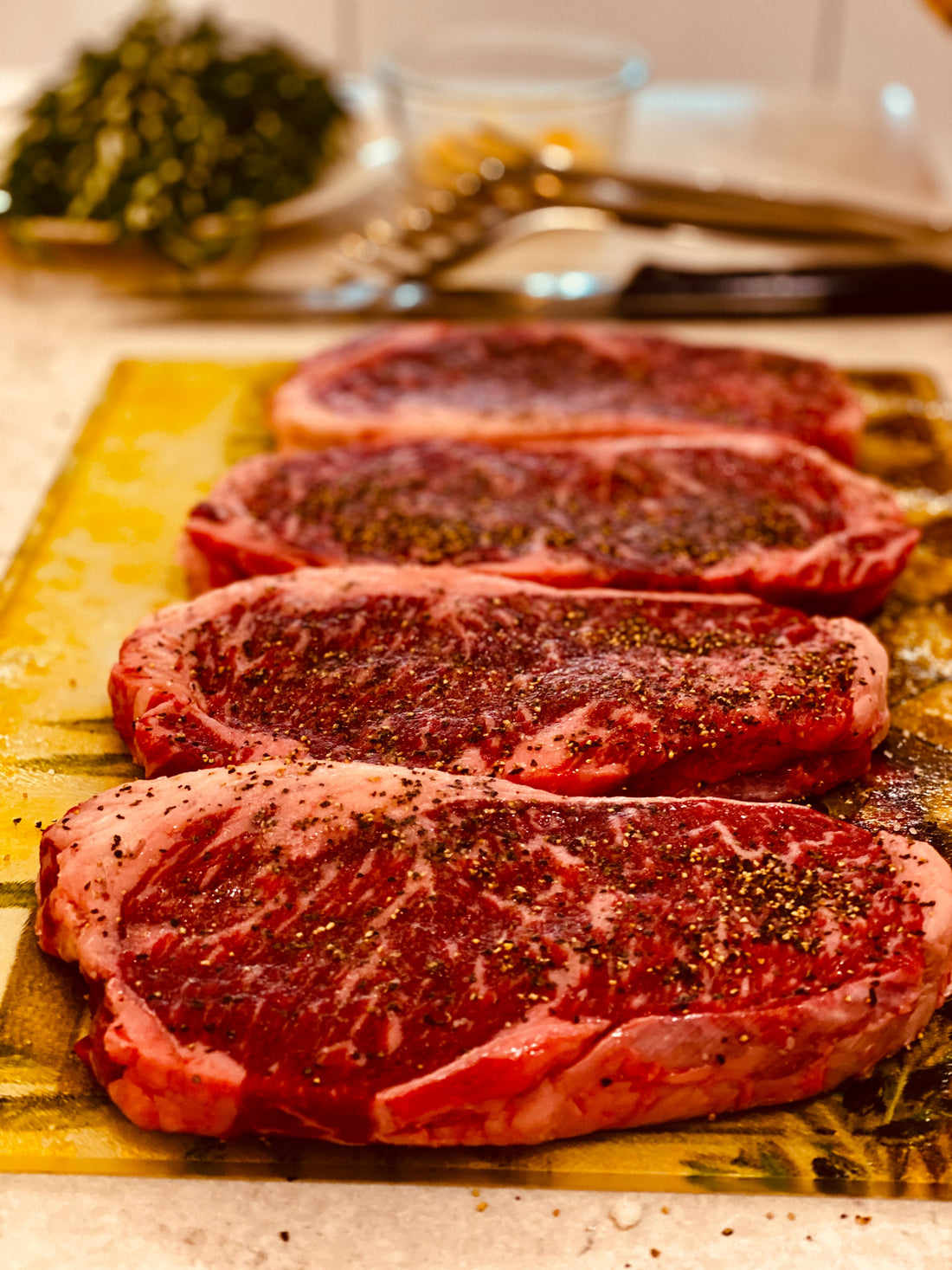 Ibérico Pork Presa is one of the most sought-after cuts of the Ibérico pig. It's super juicy, unbelievably tender, and full of flavorful possibilities. There are all sorts of ways to prepare Presa, from roasting the whole piece to butterflying and grilling it over smoky embers. And each shows off a different side of this prized cut of Spanish pork.
Got your Presa ready to go? Check out our useful tips for preparing Ibérico Pork Presa. 
What is Ibérico Presa?
The Ibérico Presa comes from the shoulder area of the pig, right where the tenderloin begins. It's one of the largest noble cuts (the most coveted parts of the Ibérico) and each Presa weighs about 1-1.3 pounds. It has an oval shape, measures about 1-2-inches thick, and is similar to boneless pork roast but with far more intramuscular fat.
Presa is characterized by its incredible juiciness and unique texture. And because it's such a large, thick cut, there are tons of ways to cut, cook, and prepare it. 
Tips for Preparing Ibérico Pork Presa 
Butcher Presa for the Cooking Method 
To cook Presa correctly, it's important to butcher the cut based on what cooking method you're hoping to utilize. For example:
Grilled Presa: Keep the Presa whole, sear it over direct heat, and then cook it low and slow over indirect heat. Or, butterfly it and cook over direct heat for 2-3 minute on each side.
Baked or Roasted Presa: Keep the Presa whole, brown it on all sides on the stove, and roast it in the oven. 
Pan-Seared Presa: Butterfly the Presa with your sharpest knife and sear in a screaming hot pan for 2-3 minutes on each side. 
Season Presa Conservatively 
Like any cut of high-quality Ibérico pork, Presa needs very little seasoning to shine. Salt, and salt alone, is enough to bring out those characteristic Ibérico flavors, be it a fine sea salt or a crunchy finishing salt. Once you get the hang of cooking Presa and understand the nuances of Ibérico pork, it's always fun to experiment. Here are a few places to start:
Freshly ground black pepper and smoky paprika 
Fresh and fried herbs, especially rosemary 
Sautéed garlic or shallots 
Flavored butters
Sherry vinegar and olive oil marinades 
A splash of red wine 
Cook Presa to Medium-Rare Temperature 
We always recommend cooking Ibérico Presa to medium-rare—ideally an internal temperature of 145ºF. You'll notice a bit of pink in the middle, which is not only completely safe, but far more delicious than the bland, white pork you're used to consuming. These medium-rare temperatures allow you to fully taste the nuances of Ibérico pork: its nuttiness, earthiness, and umami-laden flavors you won't find in any other pig. 
Eat Ibérico Presa Raw
Not only can you cook Ibérico Presa and other Ibérico cuts to medium-rare, you can even serve them raw. Carpaccio, pork tartare, or pork tataki, are three phenomenal ways to enjoy raw Ibérico, just as you would the finest wagyu beef. And Presa is an excellent cut for these dishes. Before preparing any of these raw styles, be sure freeze the Presa for 3 days to ensure safe consumption. (If you're working with Campo Grande Presa, you're good to go.)
Sides to Serve with Presa
There are tons of that pair beautifully with Presa. Here's a little Spanish-style inspiration to get you started:
Roasted or fried potatoes 
Grilled bell peppers and onions 
Crusty bread
Sautéed asparagus 
Fresh green salads
Savory rice and paella 
Piquillo peppers 
There's much to discover when it comes to preparing Ibérico Presa. Want more info? Check out our Ultimate Guide: How to Cook Ibérico Presa Ibérica for an even deeper dive on this noble cut.