Grilled Flank Steak Pesto Rolls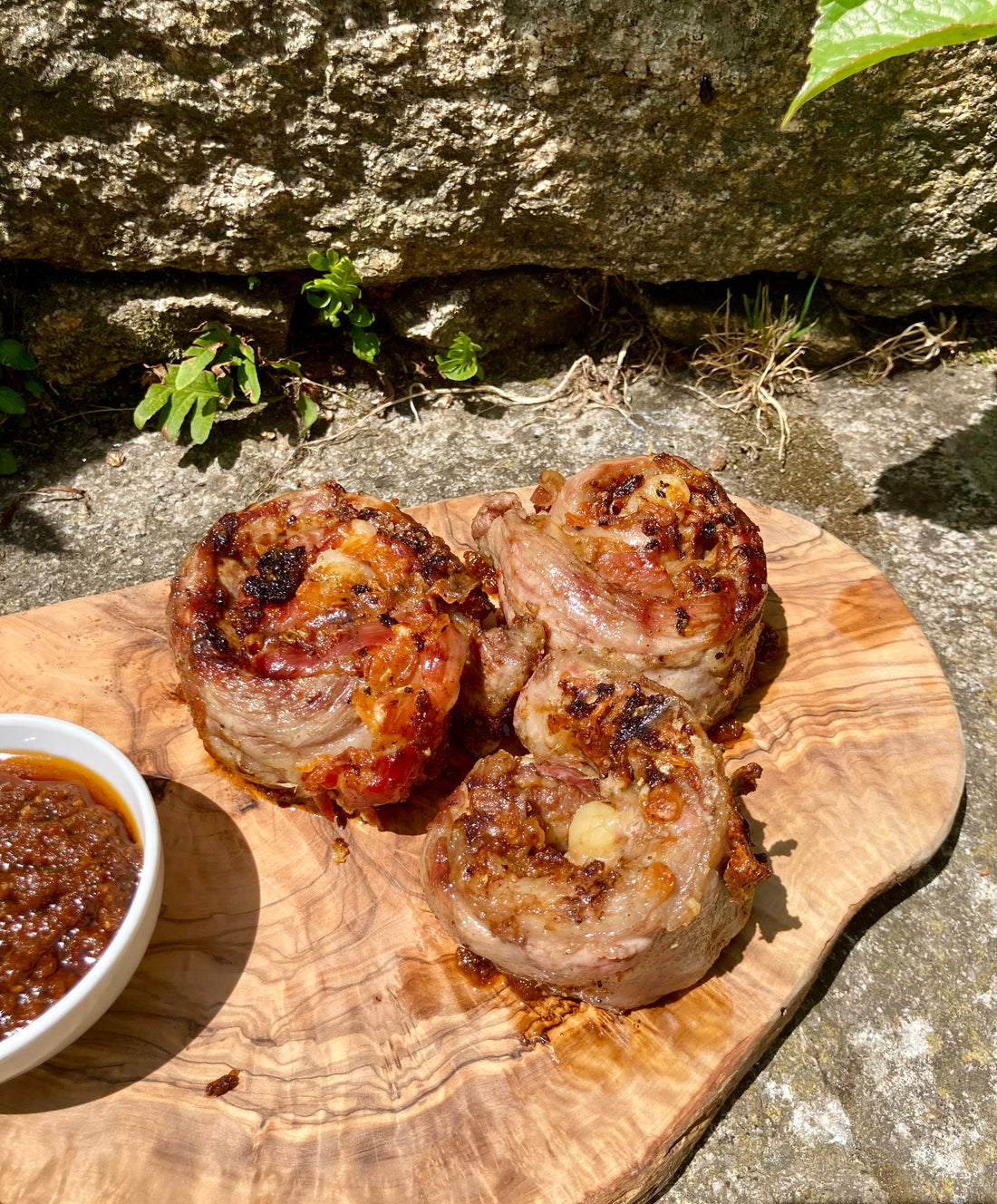 Pork flank steak is fairly similar to beef flank steak in terms of functionality. But this is Ibérico we're talking about. Which means it has an earthier and nuttier flavor, and more intramuscular fat. Ibérico pork flank steak is an ideal cut for this sort of recipe. It's thin enough to roll up into little pinwheels and fares beautifully on the grill. 
These flank steak pesto rolls are basically meaty and cheesy ham rollups, but grilled and for grown-ups. Dip the Ibérico flank steak rolls into a savory red pesto with sun-dried tomatoes and serve as an appetizer, snack, or quick and easy dinner. 
Grilled Flank Steak Pesto Rolls Recipe
Serves: 2-3 (or 4-6 as an appetizer) 
If your toothpicks are too short, feel free to grab some grilling skewers instead. You just may want to remove the long skewer before serving to make things a little easier. 
Flank Steak Roll Ingredients 
Flank Steak Roll Preparation 
In a food processor, blend tomatoes, pine nuts, garlic, basil, and olive oil until it forms a thick paste. 

Lay out the Ibérico flank steak and spread pesto over one side. Lay jamón Ibérico and provolone cheese over the pesto and sprinkle with the grated Manchego 

Roll up the flank steak and use toothpicks to keep the roll together. Cut the roll in half to form two rolls, which will make it easier to manage and cook. 

Grill for 5 minutes on each side until cooked through. Serve immediately, with sun-dried tomato pesto on the side for dipping. 

¡Buen provecho!