Huevos Rotos with Iberico Sliced Paleta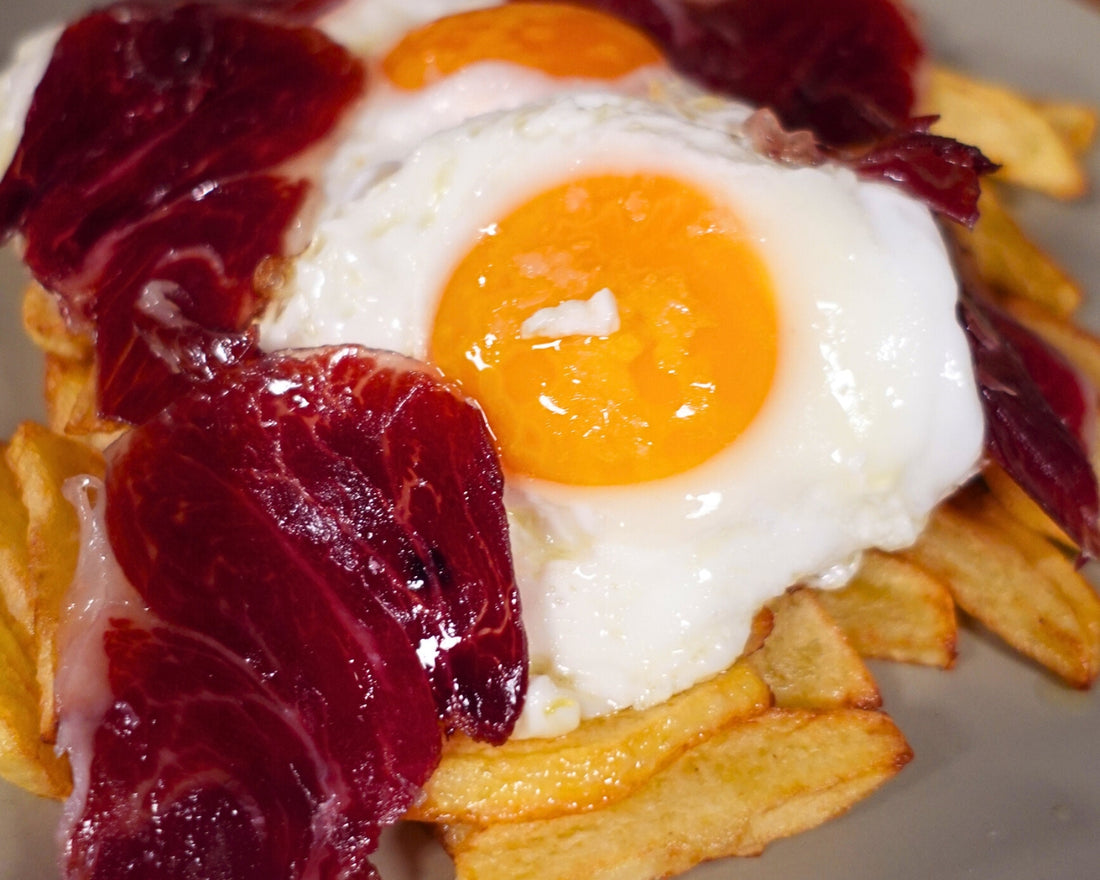 This "huevos rotos" (broken eggs) recipe has a history dating back to the 19th century, mentioned by the English traveler Richard Ford in 1846. This recipe is also associated with the famous painting "Vieja Friendo Huevos" (Old Woman Frying Eggs) by Diego Velázquez in 1612. That same year, the poet Lope de Vega mentioned "huevos estrellados mal hechos" (poorly made fried eggs) in a letter, which can be found in "Don Quixote." All of this suggests that this iconic dish of Spanish gastronomy has its roots in La Mancha and has a history that spans more than four centuries. Ready to enjoy delicious Spanish cuisine?
Recipe for Huevos Rotos with Iberico Sliced Paleta
Serves: 3
Difficulty: Easy
Course: Main Course
Time: 30 minutes
Ingredients
1 pack of Campo Grande sliced paleta
5 large potatoes, cut into strips
6 eggs
Preparation
First, we need to let the Jamon come to room temperature. Take it out of the refrigerator about an hour before cooking. If it's already at room temperature, no action is required.
Fry the potatoes in your preferred manner, season with salt, and set them aside.
Cook the eggs sunny side up or over easy, ensuring that the yolks remain slightly runny – this is the key to this dish.
Place the potatoes on a plate, add the eggs on top, and top with slices of Jamon. With the help of a knife, puncture the eggs and mix. Enjoy.