Lubina Ceviche with Tiger's Milk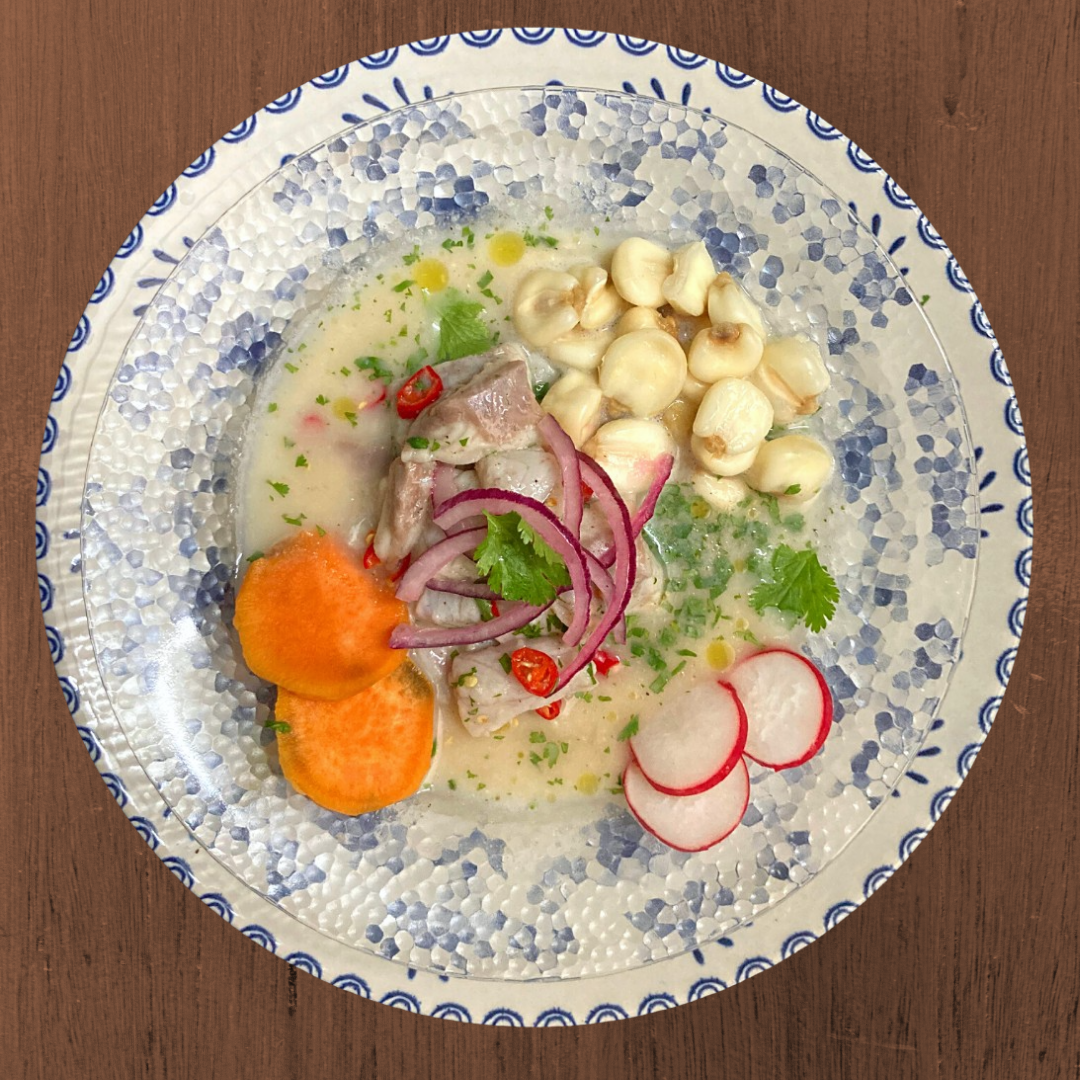 Ceviche is a Latin American cold starter with Asian influence due to the use of raw fish. The traditional Peruvian ceviche is prepared with fresh fish, limes, onions, hot peppers and fresh coriander. Different types of white fish can be used, including octopus or shrimp. The cooking of the fish in the Ceviche is done through the acidity of the citrus fruits that we use. For texture and flavor we will add several finely chopped fruits or vegetables.
Serves 4 people
Ingredients
To season Lubina:
2 Lubina
2 limes
Cilantro bunch
Chili of your choice
Salt and Pepper to taste
Ginger
Tiger's Milk (Leche de Tigre):
Fish scraps
Fish broth
2 limes
Salt and pepper to taste
2 garlic cloves
Chili if you want it a little spicy
Accompaniment (You can use the one you prefer):
Sweet potato
Cilantro
Red onion
Cooked corn
Instructions
Cook the corn and the sweet potato. To know if it is cooked, stick a knife in it and if it sticks without effort it means it is cooked.
While the sweet potato is cooking, cut the fish into 2 cm cubes.
With the remnants that you have of the fish, mix together in a blender with the fish broth, garlic cloves, salt and pepper to taste, lime juice and chili if you want it a bit spicy. It will be like a very liquid milk that will be used to season the dish.
In a container add the fish cubes with the juice of 2 limes, salt and pepper to taste, chili and chopped cilantro and stir for 10-15 minutes to make sure the fish is cooked.
To serve, add the fish mix together with the tiger's milk and the accompaniment(s) of your choice and enjoy!