Patatas Bravas with Chorizo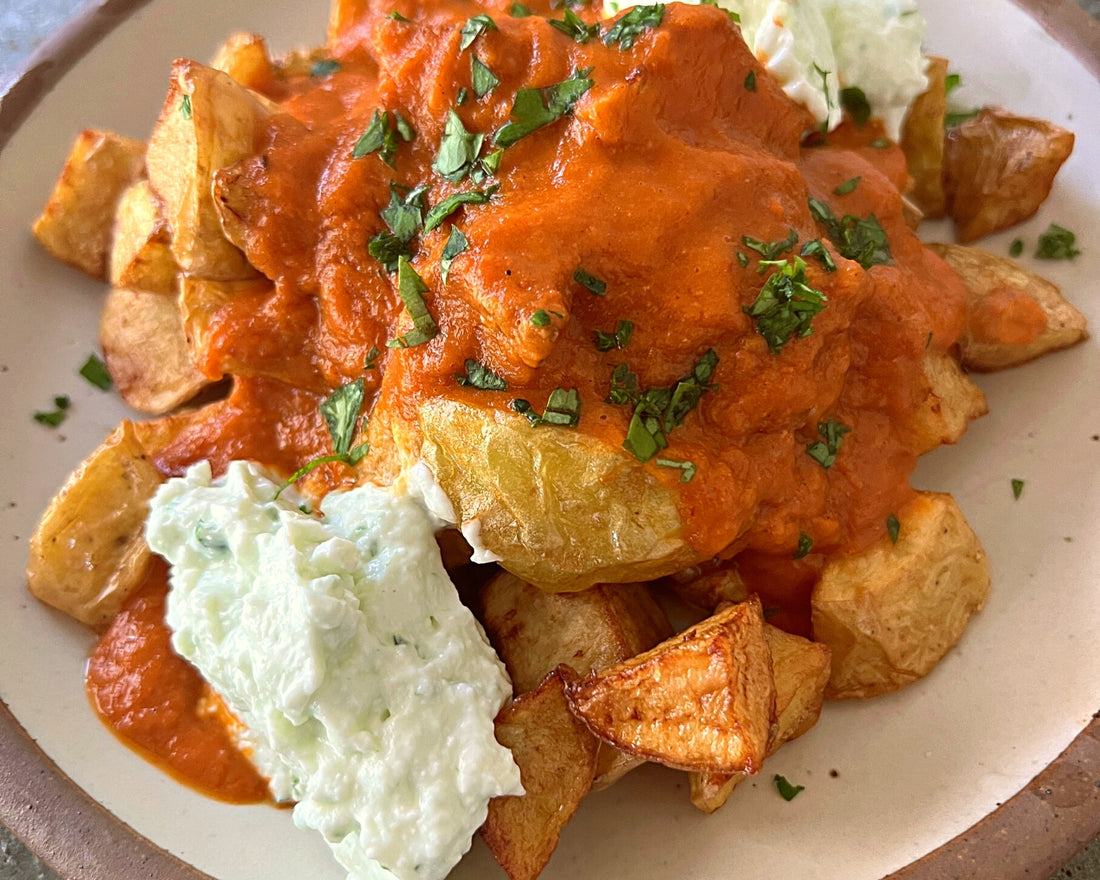 This classic Spanish tapa is only made better with smoky Ibérico chorizo.
Recipe For Patatas Bravas with Chorizo
Servings: 4

Difficulty: Easy

Course: Appetizer

Time: 40 min

Ingredients for Patatas Bravas with Chorizo
1 pack Campo Grande Chorizo
1 onion, diced
3 garlic cloves
1.25 cups crushed tomatoes
1.25 cups chicken or beef broth
2 Tablespoons vinegar
2.25 lb. potatoes
1 teaspoon sweet paprika
1 teaspoon hot paprika
Salt
Extra-virgin olive oil
Black pepper
Chives (optional)
Aioli (optional)

Preparation for Patatas Bravas with Chorizo
For the Brava sauce:
Drizzle extra-virgin olive oil in a medium sauce pan and and cook onions until they're soft and translucent. 
Add the chorizo, paprika, salt, and pepper, and stir for 1 minute.
Add the tomatoes and broth, and cook for about 20-30 minutes. Stir frequently to make sure the onion doesn't stick to the bottom of the pot.
Once it's ready, blend everything together until smooth and adjust the seasoning if necessary.

For the potatoes:
Wash the potatoes well since they will be cooked with the skin on and fry them until they are soft on the inside and crispy on the outside.
Serve the potatoes in a dish with the sauce on top and add a sprinkle of chives and aioli if you're using. ¡Buen provecho!