Peach and Secreto Roll-Ups with Brie & Spina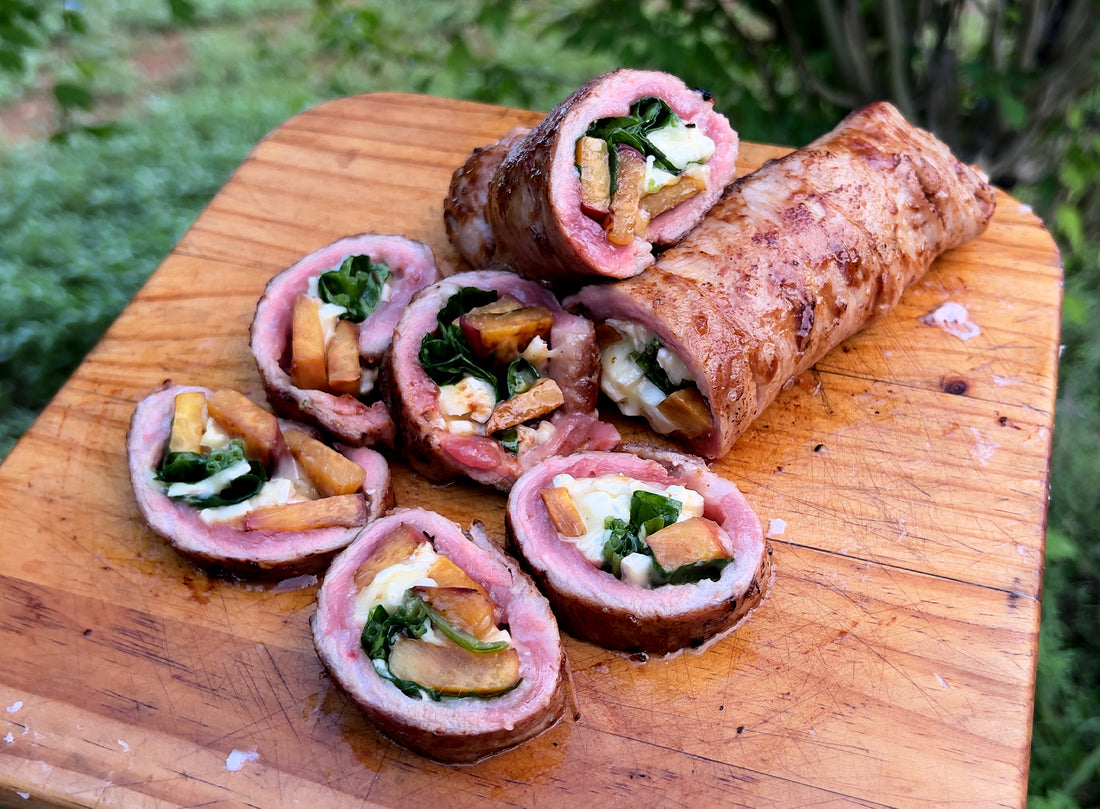 Roll up secreto ibérico with summertime peaches, brie, and spinach for an insanely quick dinner that pleases any and every crowd 
Serves: 2 
Ingredients
1 14-21 oz. Campo Grande Secreto
1 peach, cut into thin slices  
7 oz. brie cheese, cut into long and thin slices 
1 handful spinach 
2 Tablespoons BBQ sauce
Flaky salt
Freshly ground black pepper 
Preparation  
Remove any excess fat from the secreto and season on both sides with salt and pepper. 
Cook peach slices in a skillet with a few drops of oil until slightly golden on all sides. 
Layer the peaches, ⅔ of brie, and spinach on top of the secreto and roll up to close like a sushi roll, being careful to keep the ingredients inside. Using butcher's twine, tie up and secure the roll. 
Heat a medium skillet over high heat and cook roll for about 2 minutes on each side. 
Once browned on all sides, brush with BBQ sauce and add remaining slices of brie. Cover with a lid and cook one more minute until cheese is melted. 
Remove from heat and let rest a few minutes. Slice like sushi pieces. 
Serve with potatoes, sautéed veggies, or your favorite salad. ¡Buen provecho!