Rib-Eye Burger with Brie and Berries Jam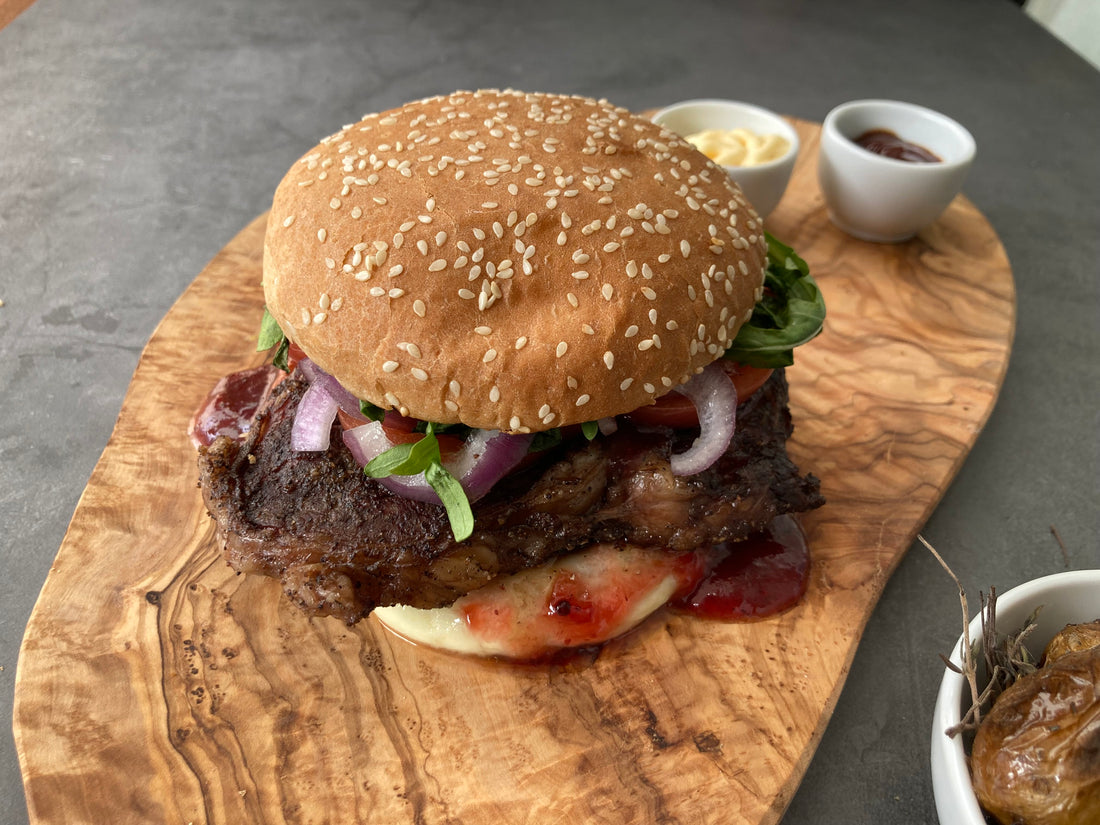 There's nothing better than a burger and fries! But Burgers have been reinvented, and have ceased to be a fast food dish to become a gourmet dish, where the most exquisite and quality meats are the protagonists.
These elaborations are applauded and demanded throughout the world, and here we present a recipe to treat yourself to one of the most emblematic cuts of Vaca Vieja meat: Rib Eye. The combinations are endless, leading to possible flavor mixes you wouldn't expect. While the ingredients may sound odd for the likes of a burger, this is truly one of the best burger combinations we've ever had!
Ingredients
1 Rib-Eye
Brie cheese
2 tbsp of berries jam
Black rub
Burger bun
½ red onion, thinly sliced
1 tomato slice
Smoked salt
20 gr arugula
Mayonnaise and ketchup (optional)
Instructions
Dress both sides of the rib-eye with the Black Rub.
Cut the Brie cheese into thin slices to melt and place over indirect heat at 350F/180C for 15min.
Add the two tablespoons of berries jam to the melted cheese.
Cut the onion into julienne strips, and macerate with a tablespoon of olive oil and a pinch of smoked salt, set aside until ready to serve.
Sear the rib-eye meat over direct heat at 650F/350C for 4 min on each side, then over indirect heat at 350F/180C for 8 min.
While the meat is cooking, toast the bread only on the inside.
For plating, put the base of the bread with the melted cheese and jam, the meat, the tomato, onion and arugula and the top of the bread. You can accompany it with french fries or roasted potatoes.