Pork Belly Secreto & Chorizo Pizza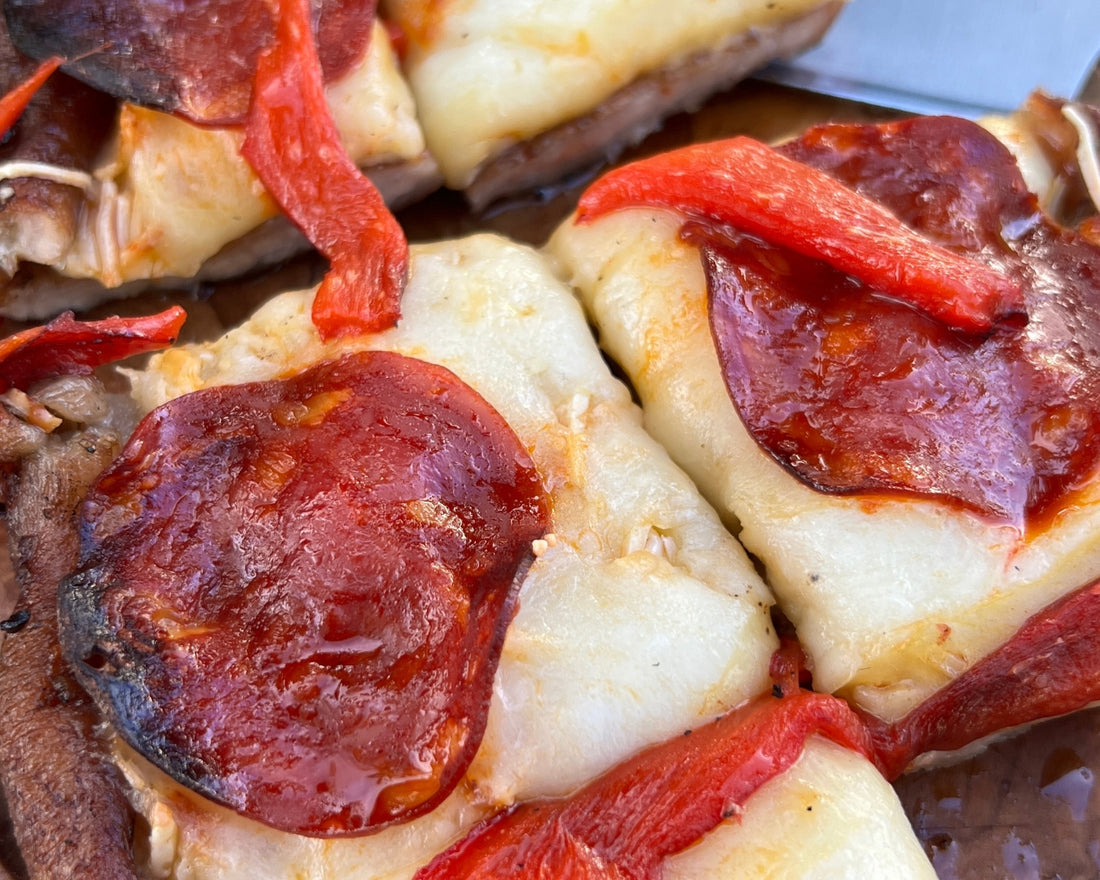 We love this dough-less, Iberico-centric pizza on the grill, but if the weather isn't right, your oven will do the trick. 
Serves: 2 
Time: 20 min
Ingredients:
1 Campo Grande Pork Belly Secreto

6-8 slices Campo Grande Chorizo 

1 red bell pepper

100g (3-4 oz.) mozzarella cheese, grated

Salt

Black Pepper

Chili oil 
Preparation:  
Fire up the grill and place the red pepper over direct heat, until the skin starts to burn. Once the skin has blackened and charred, remove from heat and let the pepper cool long enough until you can comfortably handle it.  

Remove the black skin and seeds, and chop up the pepper. 

Remove any excess fat from the Pork Belly Secreto and season with salt and pepper.  

Place meat over direct heat and cook for 1 minute on each side. 

Scatter cheese over the meat, along with the slices of chorizo and chopped red pepper. Place a heat-proof cover over the meat and set a hot coal on top of the cover to help melt the cheese. 

Remove the Pork Belly Secreto from the grill and serve with a drizzle of chili oil.

¡Buen provecho!