How to Choose the Best Grill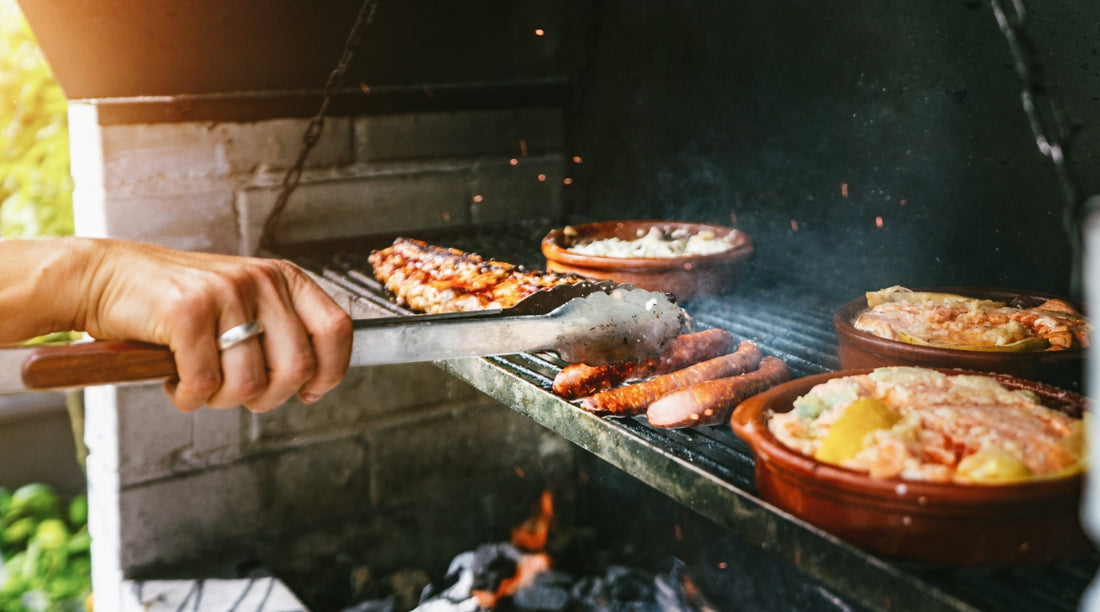 Whether it's a gift for Mom or Dad, a big anniversary present, or part of your new backyard renovations, grills are an excellent way to cook in the great outdoors. But how do you choose the best grill to buy? We're offering our tips on how to choose and buy the best grill for your needs. 
How to Choose the Right Grill 
Having access to a grill at home is ideal for summertime barbecues, special celebrations, or just an easy weekend get-together. No matter where you live, the climate, or how big your yard is (or isn't), there are grills to suit everyone's needs. 
Measure Your Space 
The first thing to do is to measure the space where you will place the grill. The space available in your home will determine the type of grill you need. If you have a backyard or a sprawling urban rooftop, look for a covered place or an area away from trees. There are also portable grills that you can use both indoors and outdoors.
What will you use your grill for? 
Another aspect to consider when buying a grill is how you're actually going to use it. If you are a lover of grilled meats and barbecues and plan to grill once a week, you need a well-made, durable grill that can handle frequent use. You probably also want one large enough to handle large cuts of meat, or one that can cook multiple cuts at the same time, along with any other sides or veggies you're grilling. 
However, if you're only grilling on special occasions or for individual use, a small grill is more than enough. 
Determine the Type of Grill You Need 
Once you know what you will use the grill for and how much space you have at home, it's time to determine the type of grill you need, or the fuel you're planning to use.
Charcoal Grill
If you're looking to smoke your meat, you need to get a grill that works with charcoal. This type of grill is best for people who have outdoor space like a front or backyard. If you live in an apartment or only have a small balcony, think again.  
When using a charcoal grill, you don't want to fire it up under a covered area, as it will smoke quite a bit at the beginning. Keep in mind that you will also need to get the coals lit and started about 20-30 minutes before you are ready to cook.  Charcoal grills also require more cleanup as they accumulate grease and ash. 
Gas Grill
In smaller sizes, these grills are perfect for indoors, on small terraces, and even on a balcony. And the larger sizes for backyards allow you cook tons of meat and veggies at one time. They are also ideal for beginners, as they are very easy to handle; you can even use them all year round! They are easy to turn on and off and require no wait time to start cooking.
The only drawback is that they are more expensive than charcoal ones, and you won't get that same smoky barbecue flavor. You can, however, buy a smoker box to attach to your gas grill. 
Electric Grills
Don't have any outdoor space? An electric grill is your best bet. They take up little space and all you need is an outlet to get them started. Their size makes them portable, and you can take them everywhere. Your food is ready quickly and cleanup is a breeze.
Extra Tips for Buying a Grill 
A few extra tips before you make your final decision:  
Choose a grill with steel grates, as they retain heat better.

Gas grills are a more significant investment than charcoal grills, but they have many advantages like the cook time and space required.

Keep in mind all these factors when it comes to buying your grill, especially how you plan to use your grill.